Several countries and an ocean apart from where they were born, our clients for this Cuscowilla custom build tasked us with capturing the essence of their home country in our design. They didn't just want a European look — though that was undoubtedly part of the deal. They also wanted a European lifestyle emphasizing entertainment capabilities and a particular focus on outdoor dining.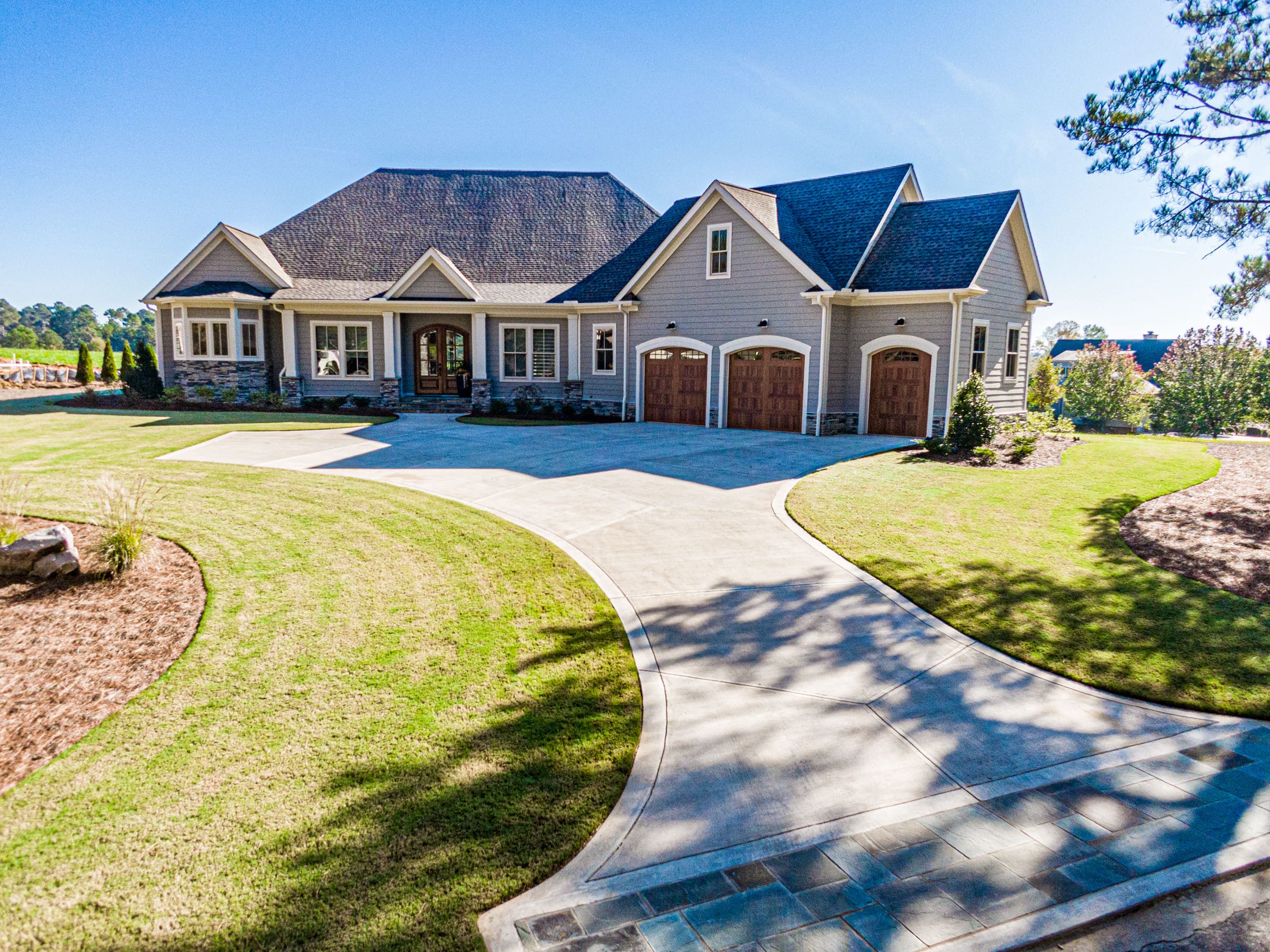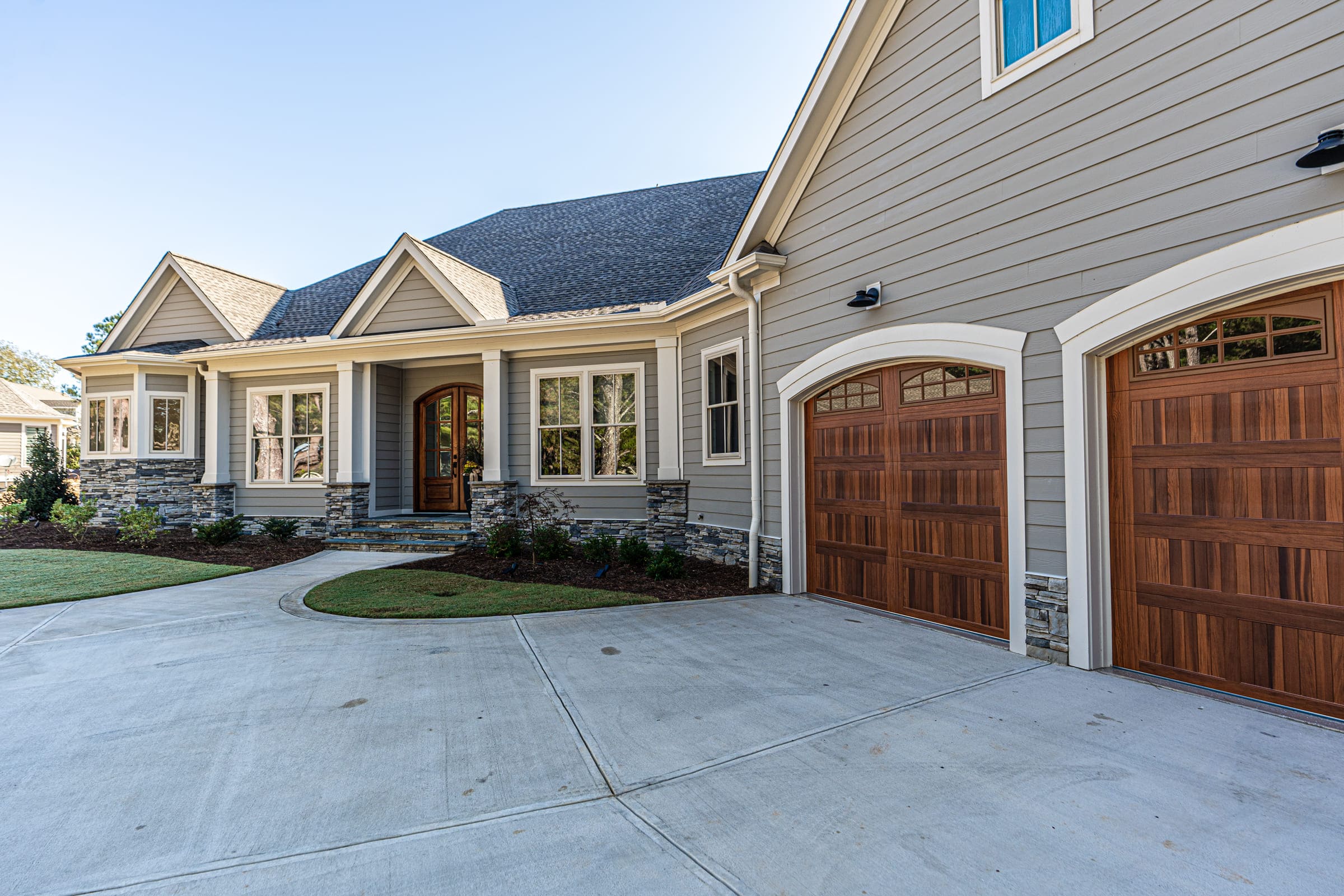 As you approach, the front entrance and finely crafted front door beckon visitors toward the residence. White trim, stone accents, and artisanal arched wood garage doors characterize the facade. This sophisticated exterior is just a hint at what's in store once you step inside.
The use of natural materials continues in the interior. The front door swings open to a dramatic foyer with a ledger stone wall that greets those coming and going. The front door is a centerpiece against the stone accent wall and wood floors. As we journey inside, we paired these natural materials with subtle white and gray elements to create a refined color scheme.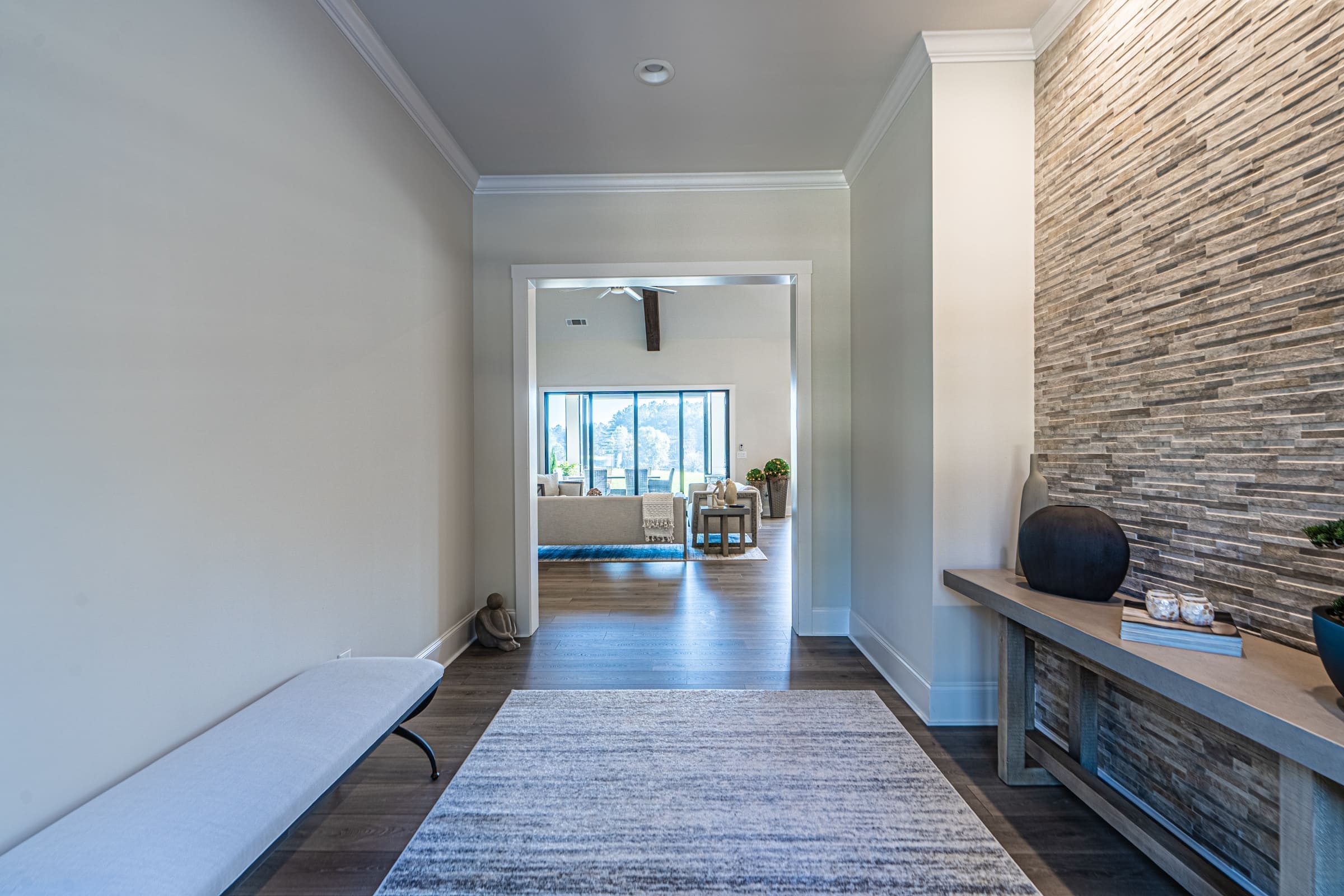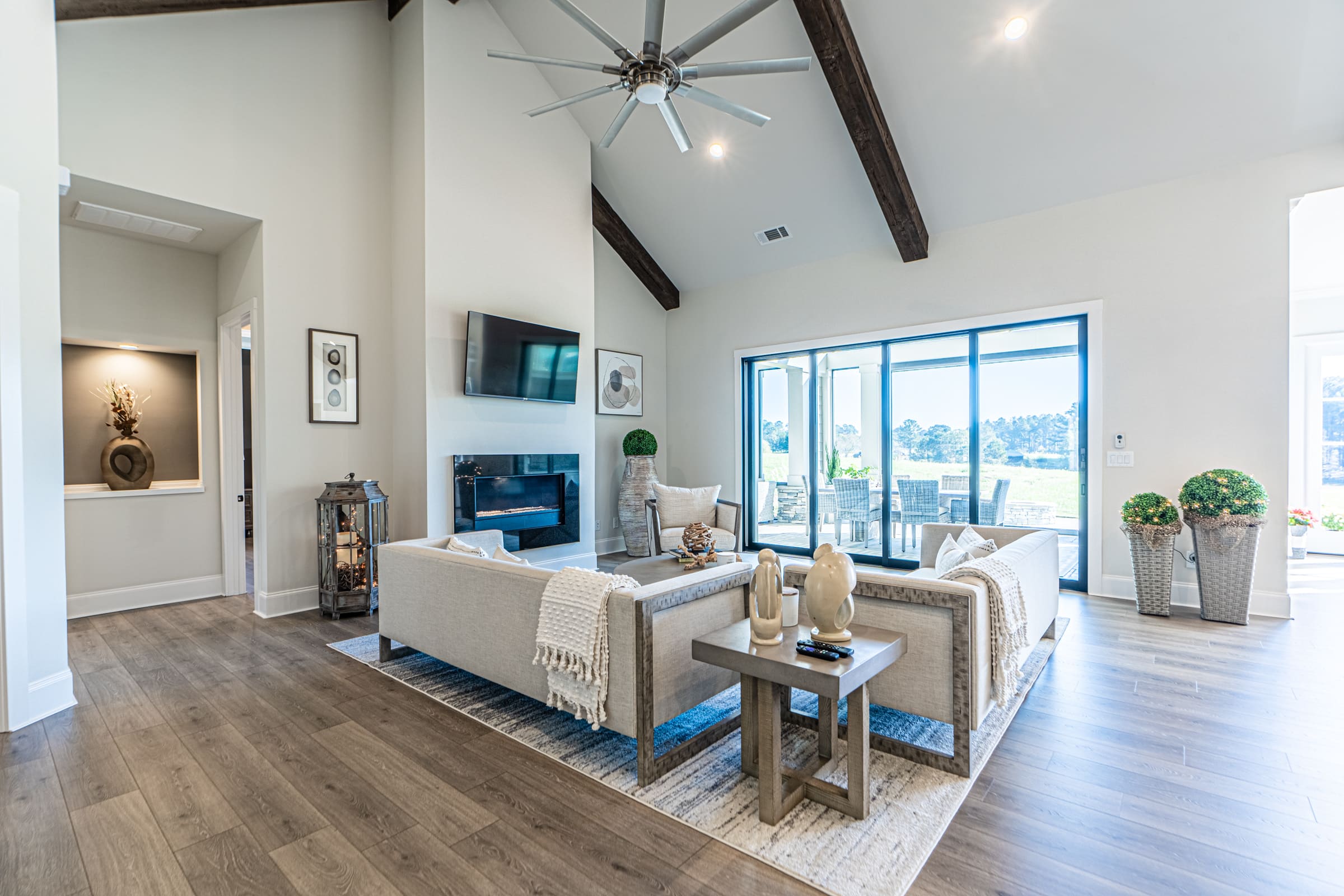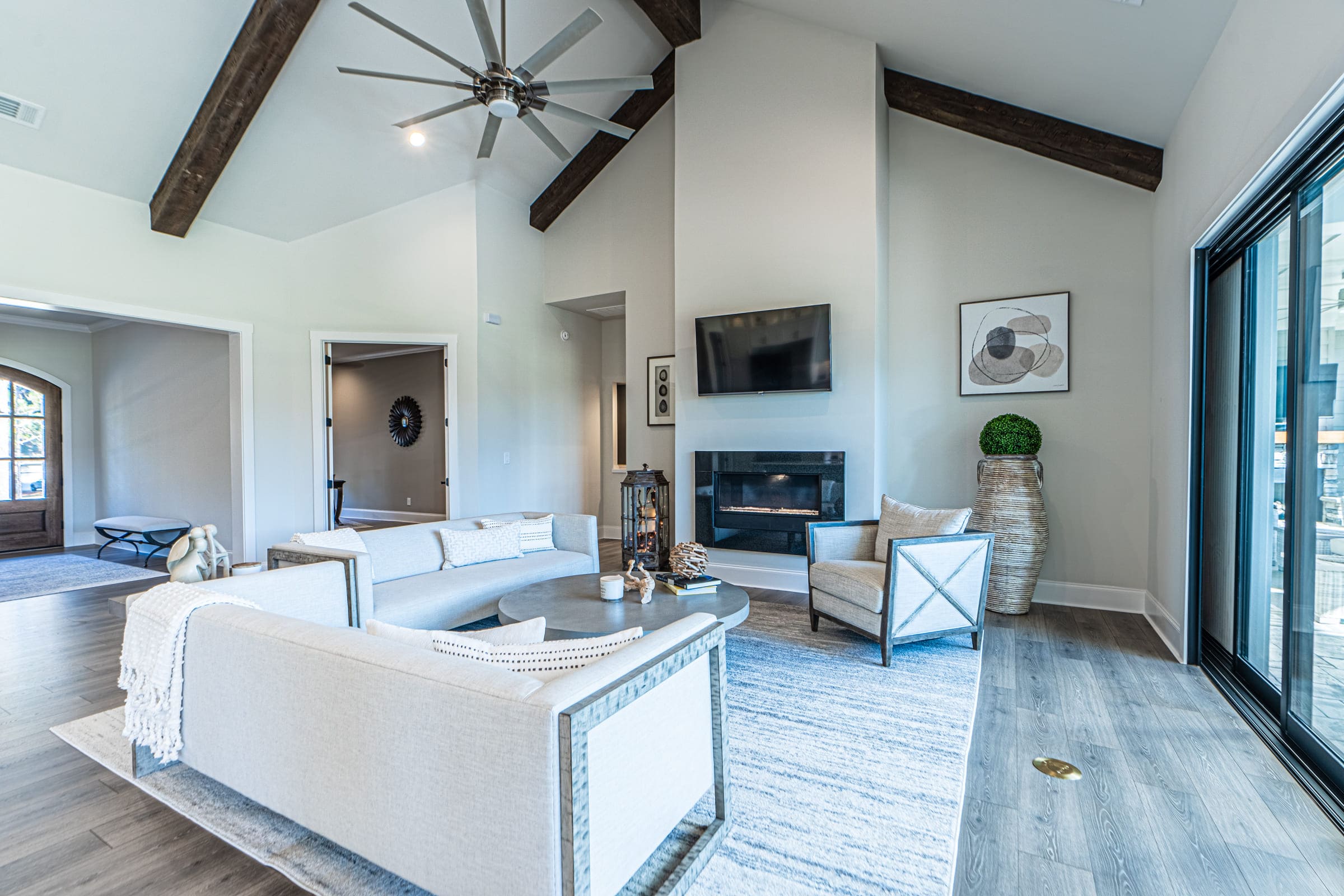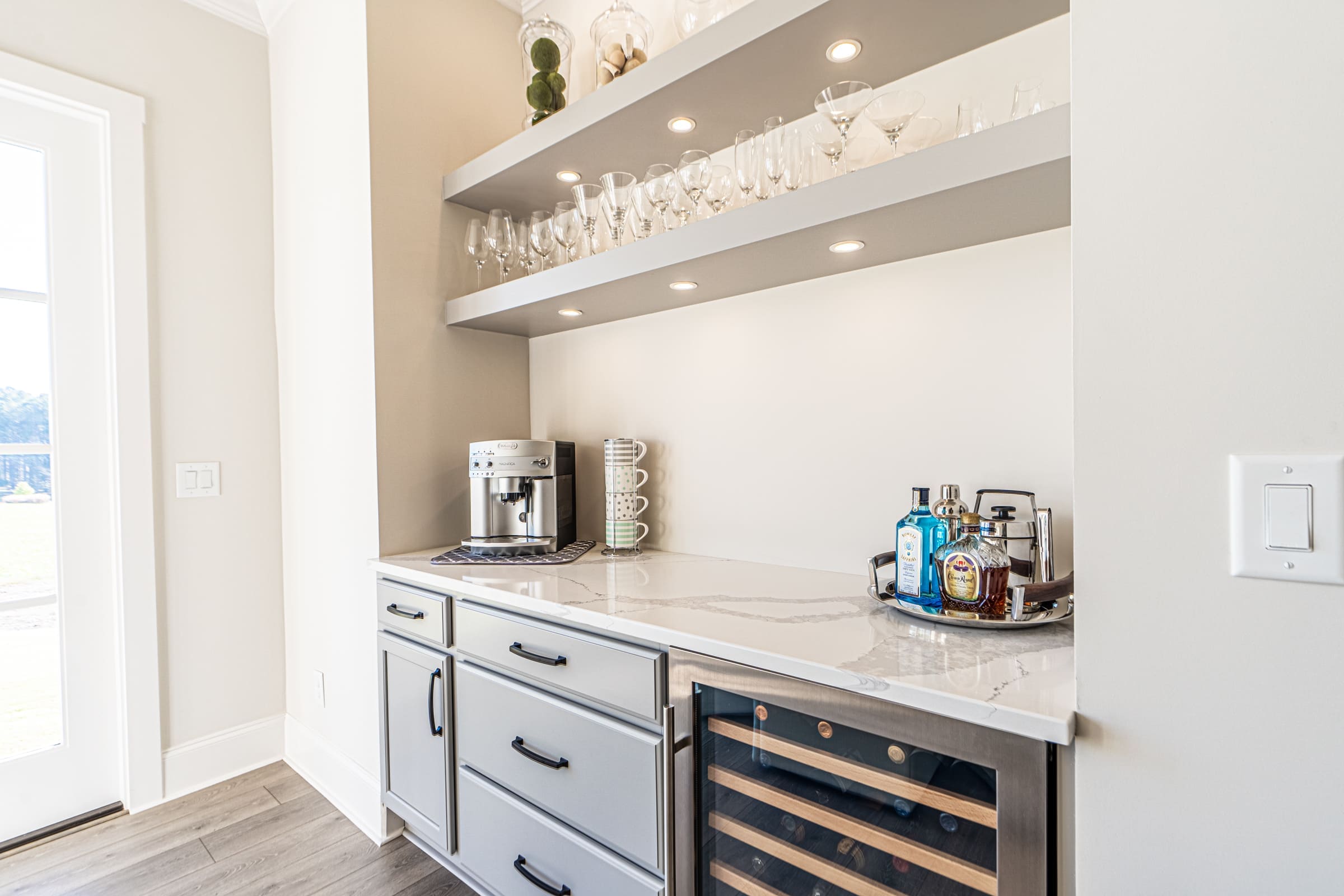 Vaulted ceilings distinguished by dark wooden beams create an airy feel in the living room. We balanced this openness by adding a soft rug, cozy couches, and a sophisticated sense of comfort. A large fireplace brings the whole room together and, when lit, casts calming shadows into the space.
Meanwhile, nearby in the kitchen, a coffee and bar station with puck lighting provides ultimate convenience and beverages for all!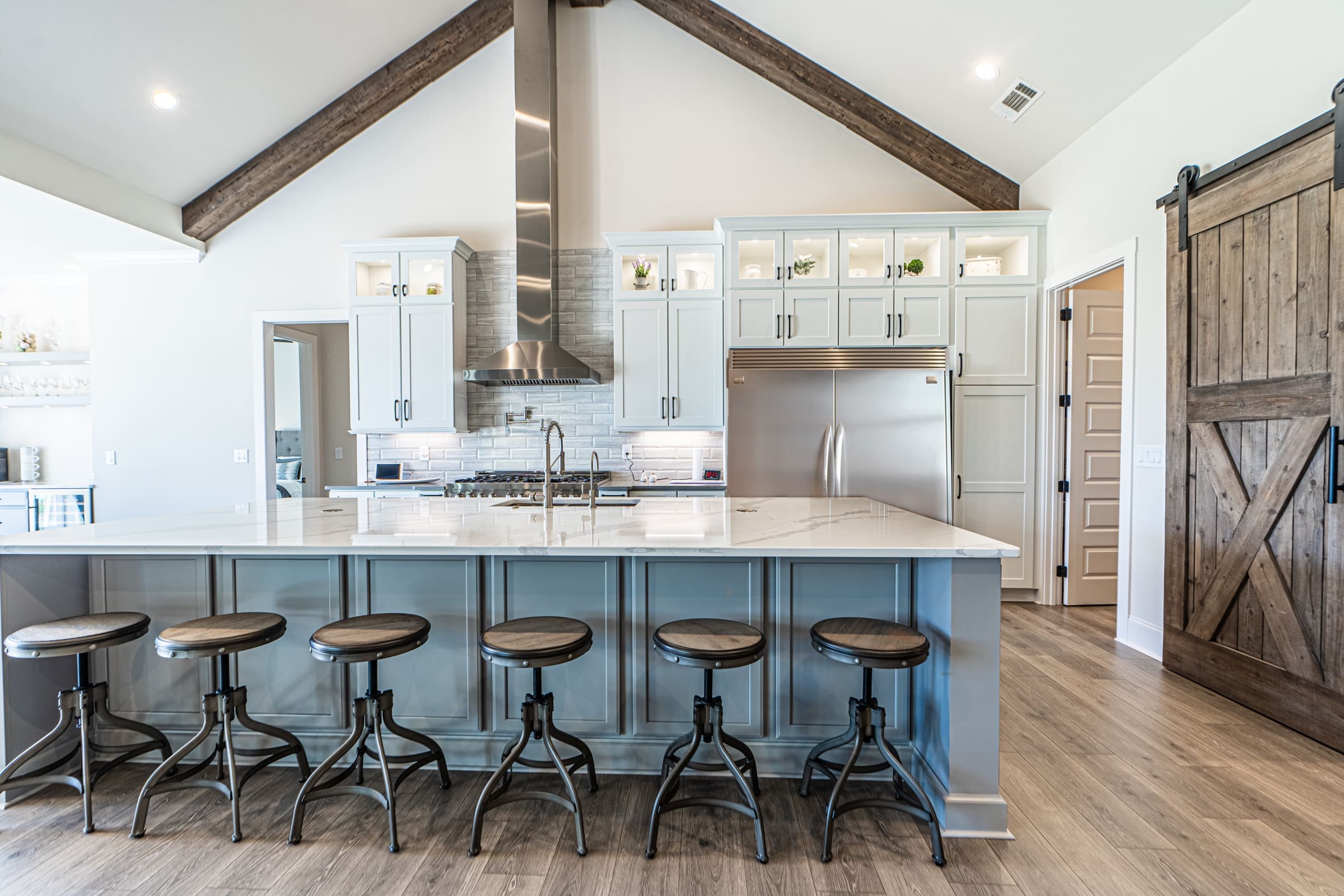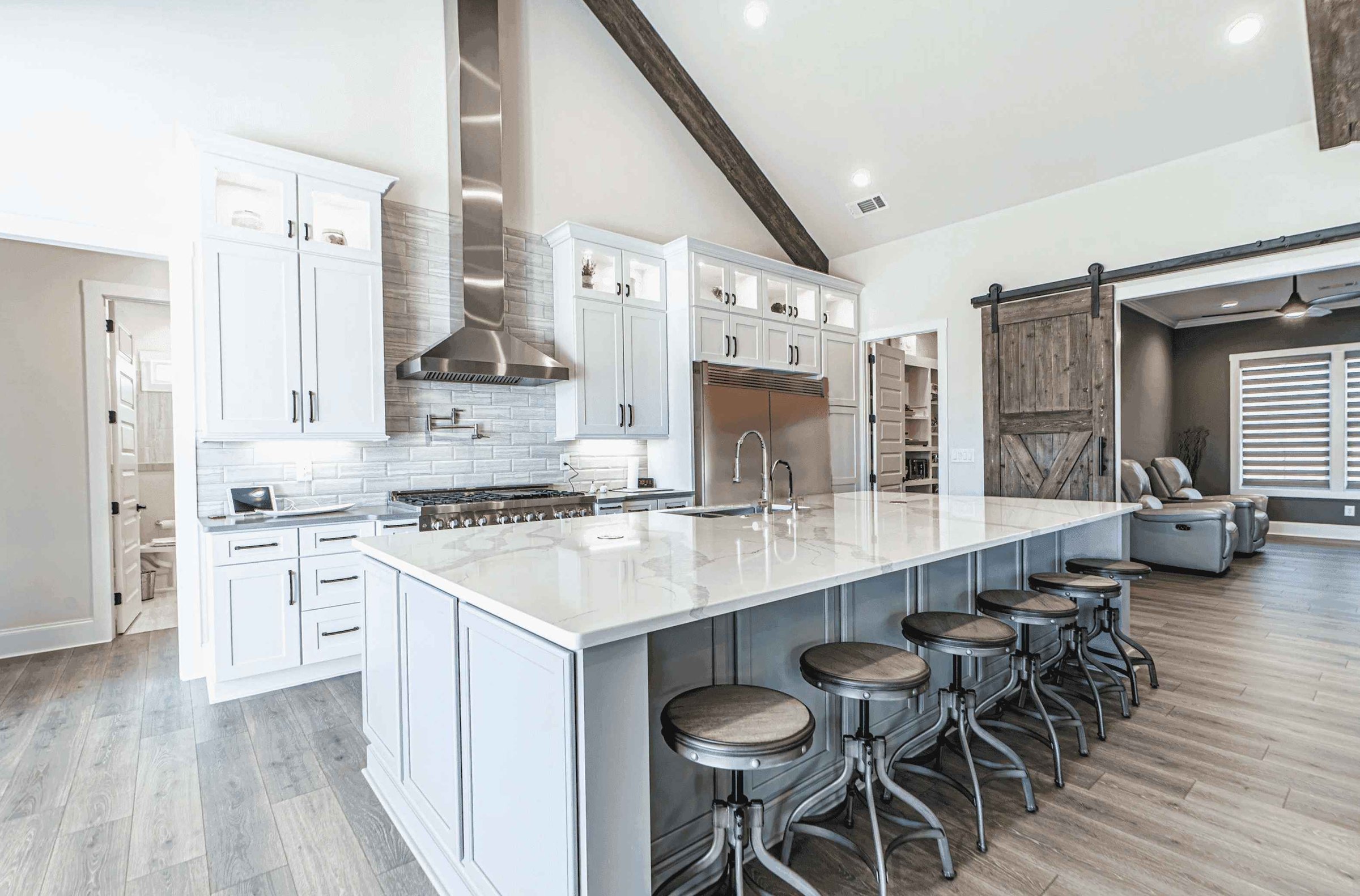 The living room connects directly to the kitchen. We kept everything open to ensure the layout was conducive to hosting parties. We added an oversized island with seating for six — a hangout location for guests to converse with the cooks while preparing a meal. And barn doors can be closed or opened to access the study.
While the main areas of the house are all about entertainment, the primary suite is about tranquility. This area is just for the owners. A brown accent wall grounds the space while light colors continue to provide levity in the bedroom. A sliding door to a luxurious outdoor living space encourages these homeowners to relax indoors and out.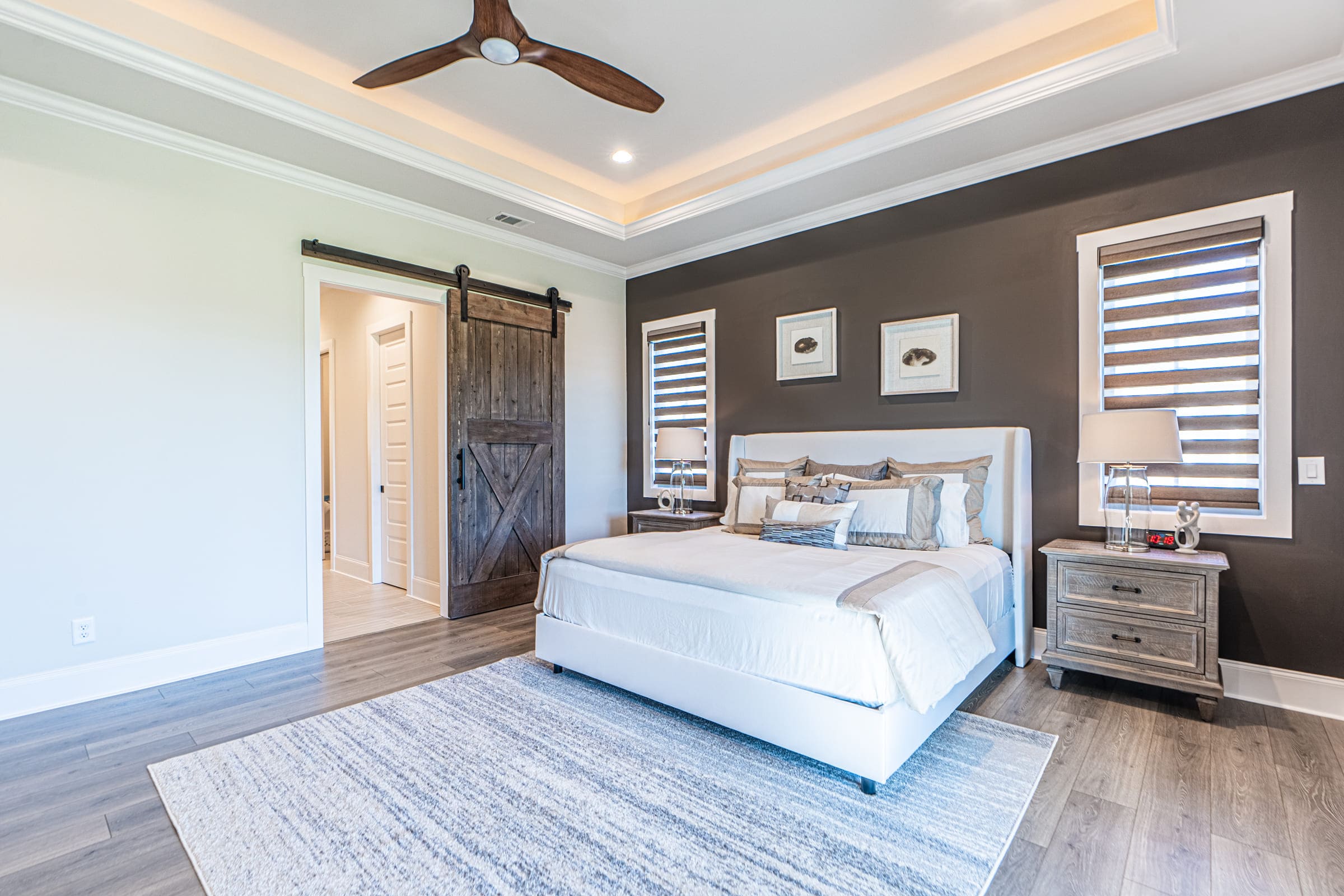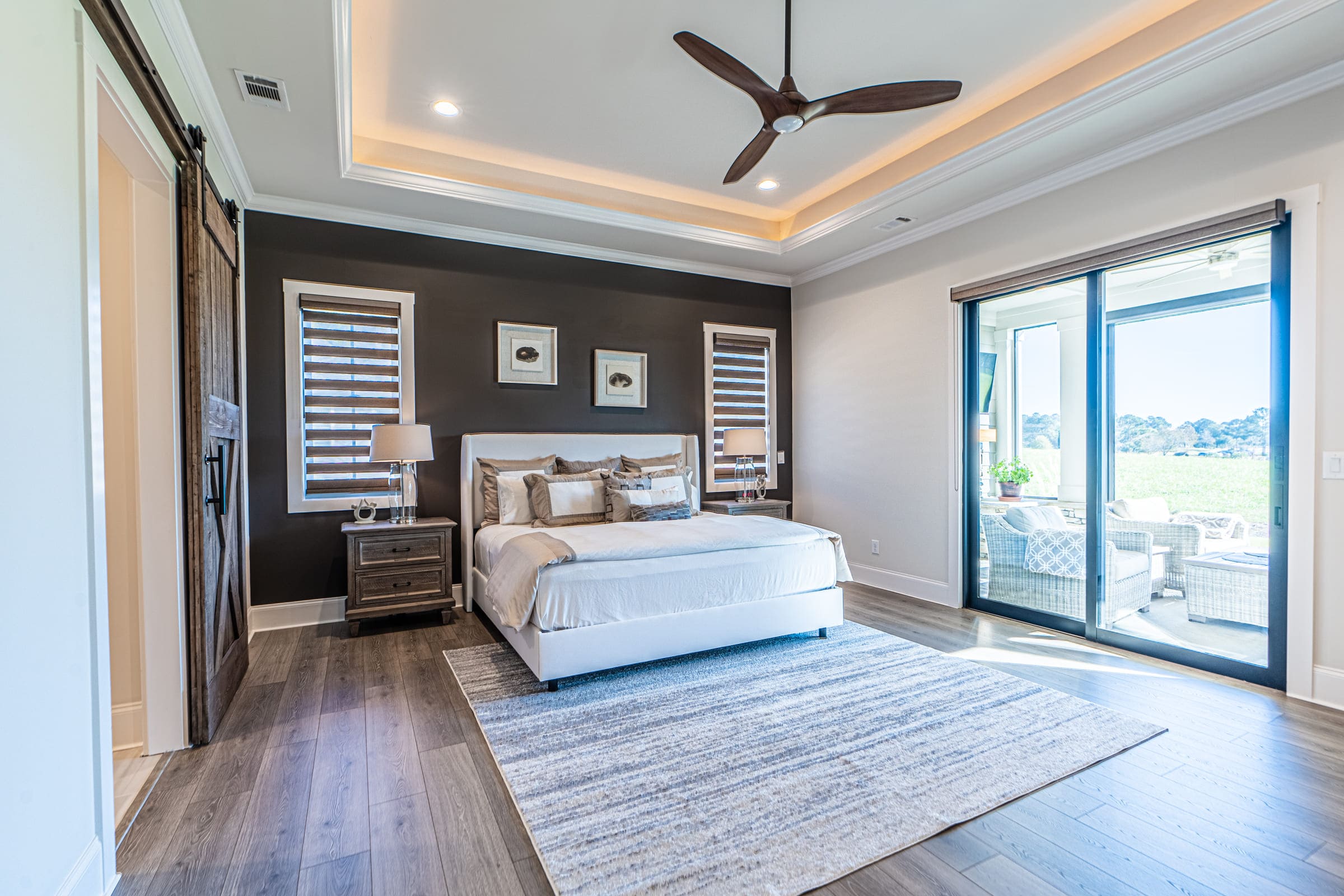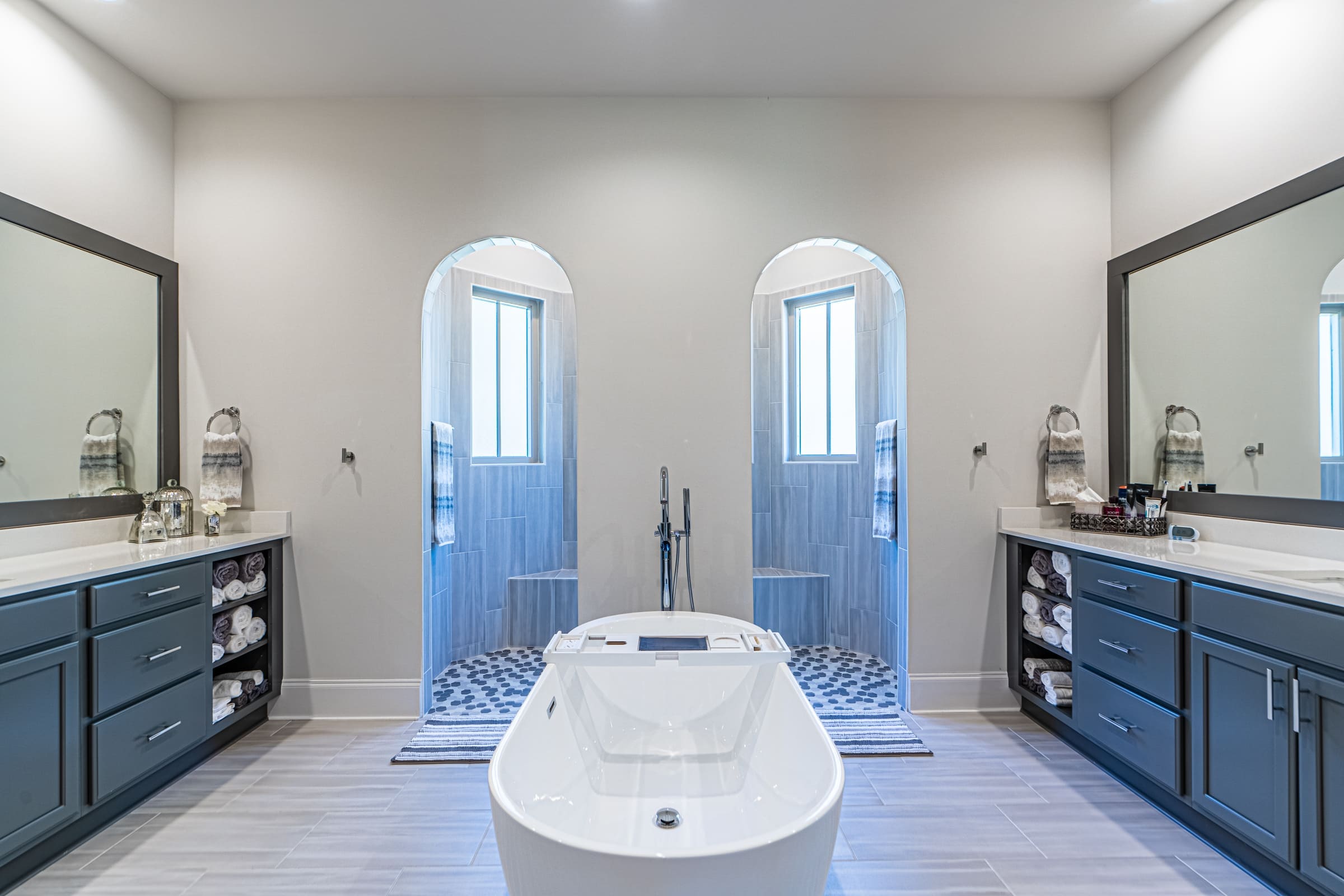 The bathroom stands out for the open walk-in shower, accessible through two doorless archways. Stone walls and a multitude of opaque windows create an otherworldly atmosphere inside. In the central part of the bathroom, oversized vanities ensure our clients never lack storage space. A freestanding tub — another reminder to take a load off — stands right in the middle of it all, a few steps away from a towel or rinse off in the shower.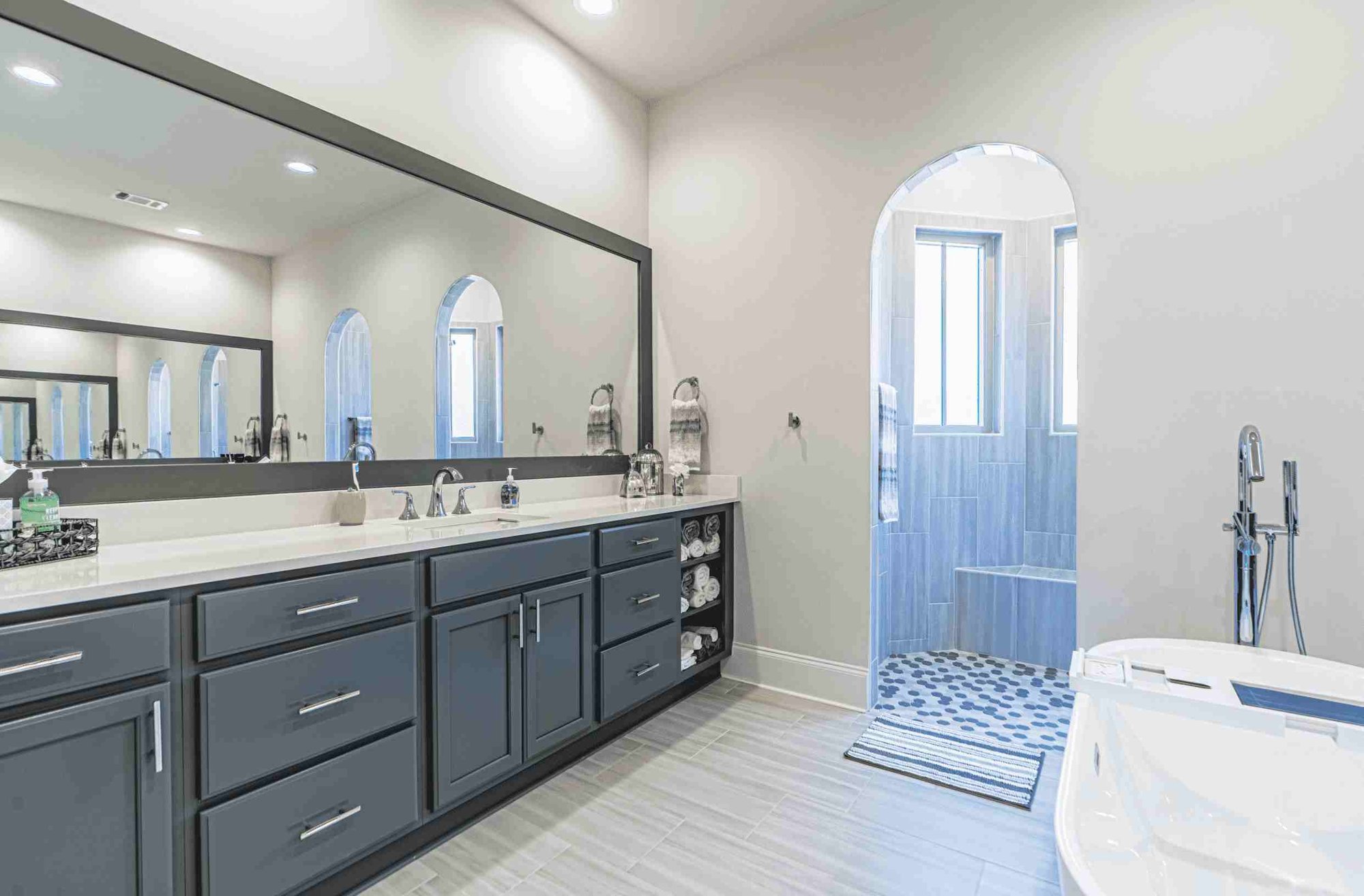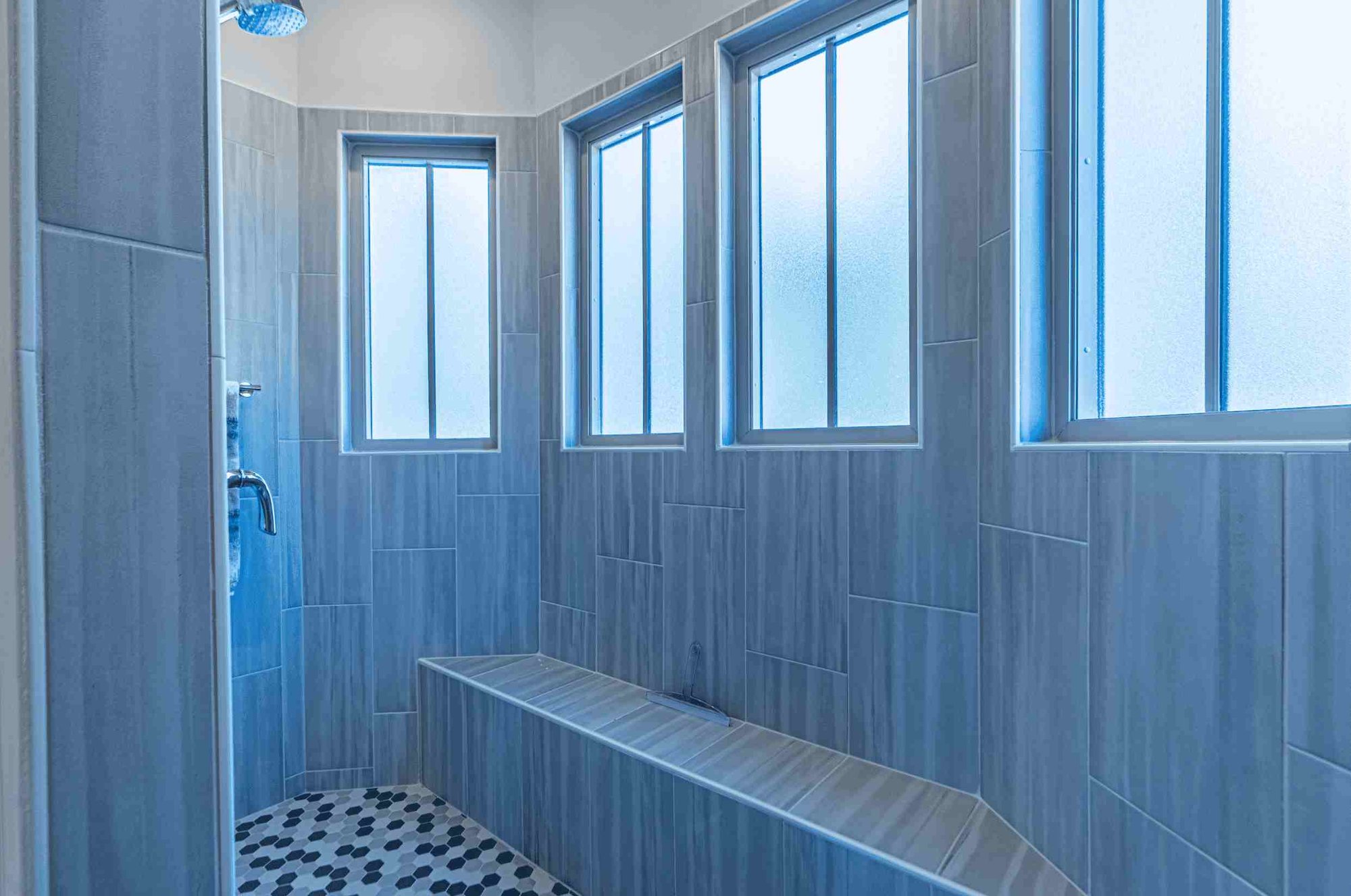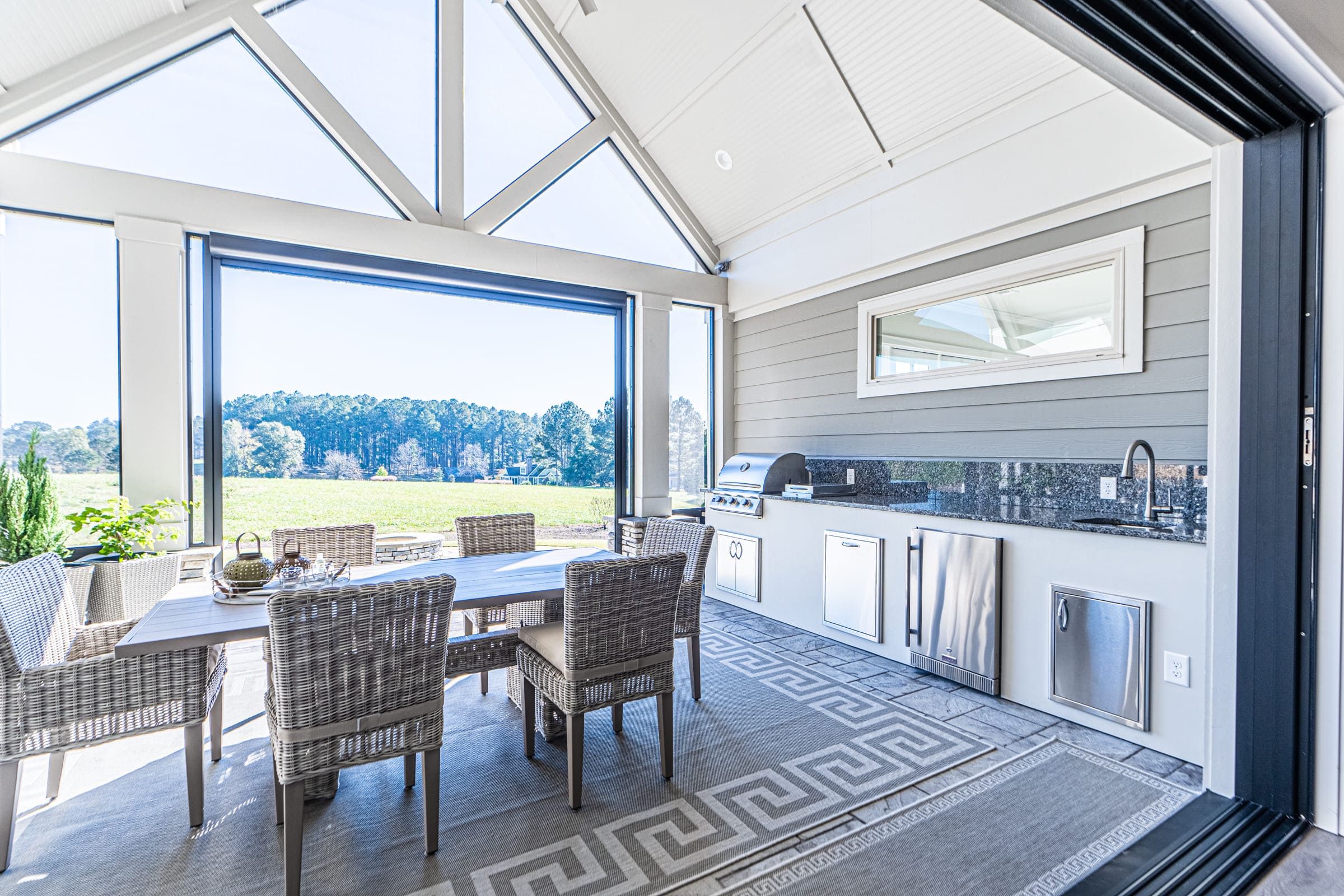 Tucked away in the back, the summer kitchen on an enclosed sunroom patio is this home's hidden gem. The grill, bountiful counter space, and other appliances make hosting a breeze. Electronic screens allow these homeowners and guests to enjoy free air access without annoying bugs.

This sunroom provides plenty of seating options with a dining room and lounge. Subtle details like stone detailing, high ceilings, and a continuation of the indoor color palette make this outdoor space feel like an extension of the interior.
Altogether, the sunroom is a microcosm of what we set out to do in this design: create a home that helps our clients connect to what matters. Now with expanded entertaining capacity and a home designed specifically for them, our clients can focus on living the lifestyle they've always wanted — with the comforts of home included!