Custom Home Building Services
in Georgia Lake Country
Georgia's Lake Country Premier Custom Home Builder serving Lake Oconee, Lake Sinclaire, Eatonton, and Greensboro, GA.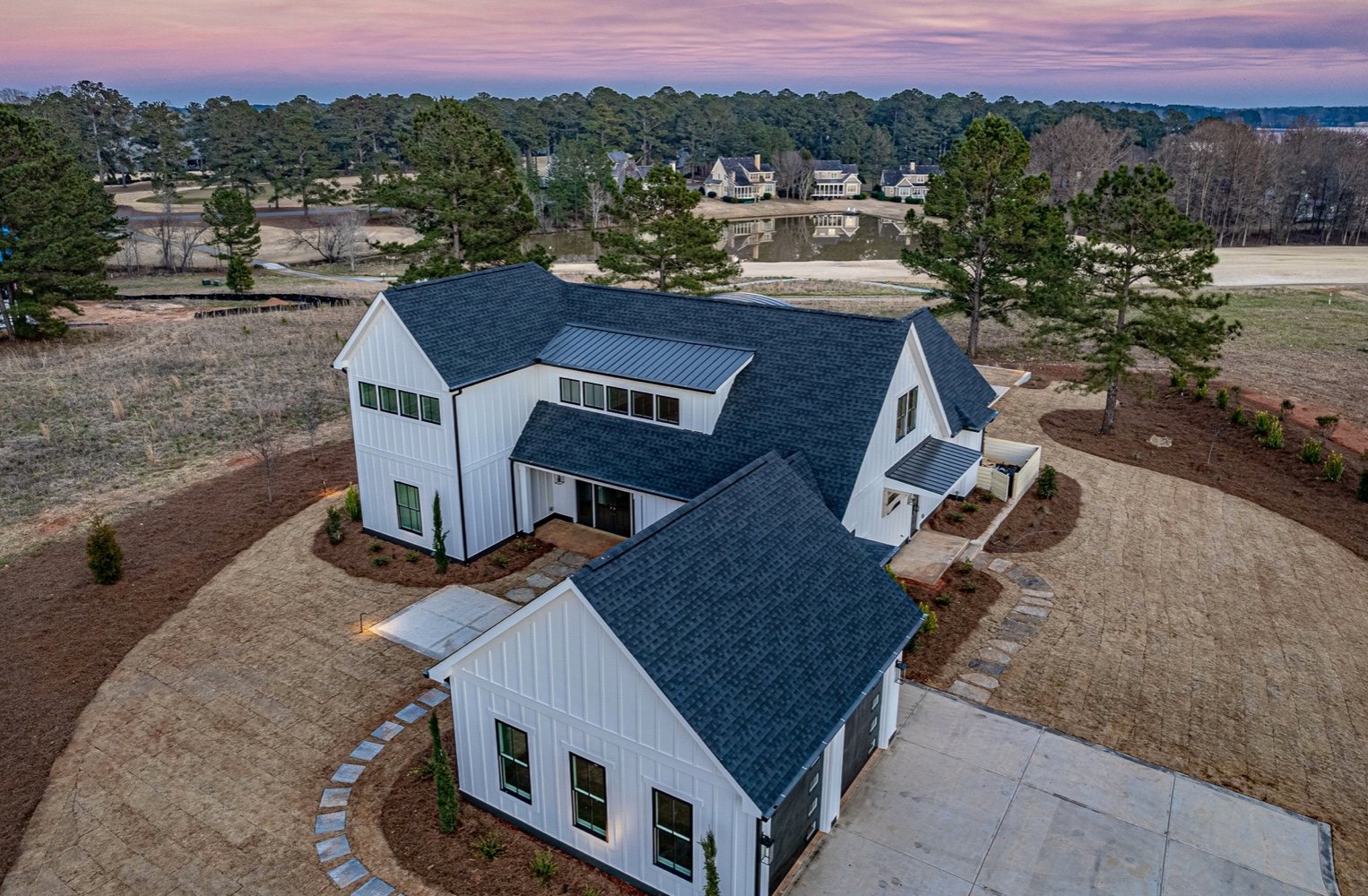 You deserve to enjoy every luxurious detail in your new custom dream home. That might mean made-to-order storage solutions, beautiful built-ins, custom bathrooms, lovely landscaping, and the perfect layout. Here at PAXISgroup, we believe in building much more than homes. We're in the business of building lifestyles. Whether you're looking for a waterfront cottage, elegant condo, charming townhome, or a sprawling estate for your custom home in Lake Oconee, Lake Sinclair, Eatonton, and Greensboro, Georgia, we can help you bring your spectacular dream home to life. Head here to view our gallery for proof of our ability to create beautiful bespoke homes in Georgia's Lake Country.
At PAXISgroup, our most important project is the one we're working on together. After all, planning the place you'll call home is a privilege we don't take lightly. We're honored to have the opportunity to create a space that enhances your lifestyle.
We want you to be excited about every step of your custom home-building process. Planning and watching your dream become real is a unique life experience worth savoring. We are excited to collaborate with you to create your ideal floor plan, add details, and select the perfect materials and finishes to create the perfect home.
Frequently Asked Questions
Wondering about custom home-building basics? We want you to have all the information you need to feel confident about starting on the road to your dream home on the lake. Here are some of the most common questions we're asked about building a custom home.
What's The Process for Building a Home in Lake Oconee?

Whether you already own land for your custom build or need help finding the ideal spot or evaluating a potential site, PAXISgroup is ready to help you find the best situation for your needs at every step of your custom home-building journey.
Preconstruction Steps
We divide your process into stages so that we can put our focus in the right place at the right time. With us, you sign separate contracts for the preconstruction and construction phases so that we can invest our intention in detailed planning upfront.
Consultation
In this initial stage, we're creating the groundwork for planning your custom home together. During the consultation, we get to know each other, discuss your vision and budget and review the timeline, feasibility studies, scheduling, and design ideas to create a shared vision for your custom cottage.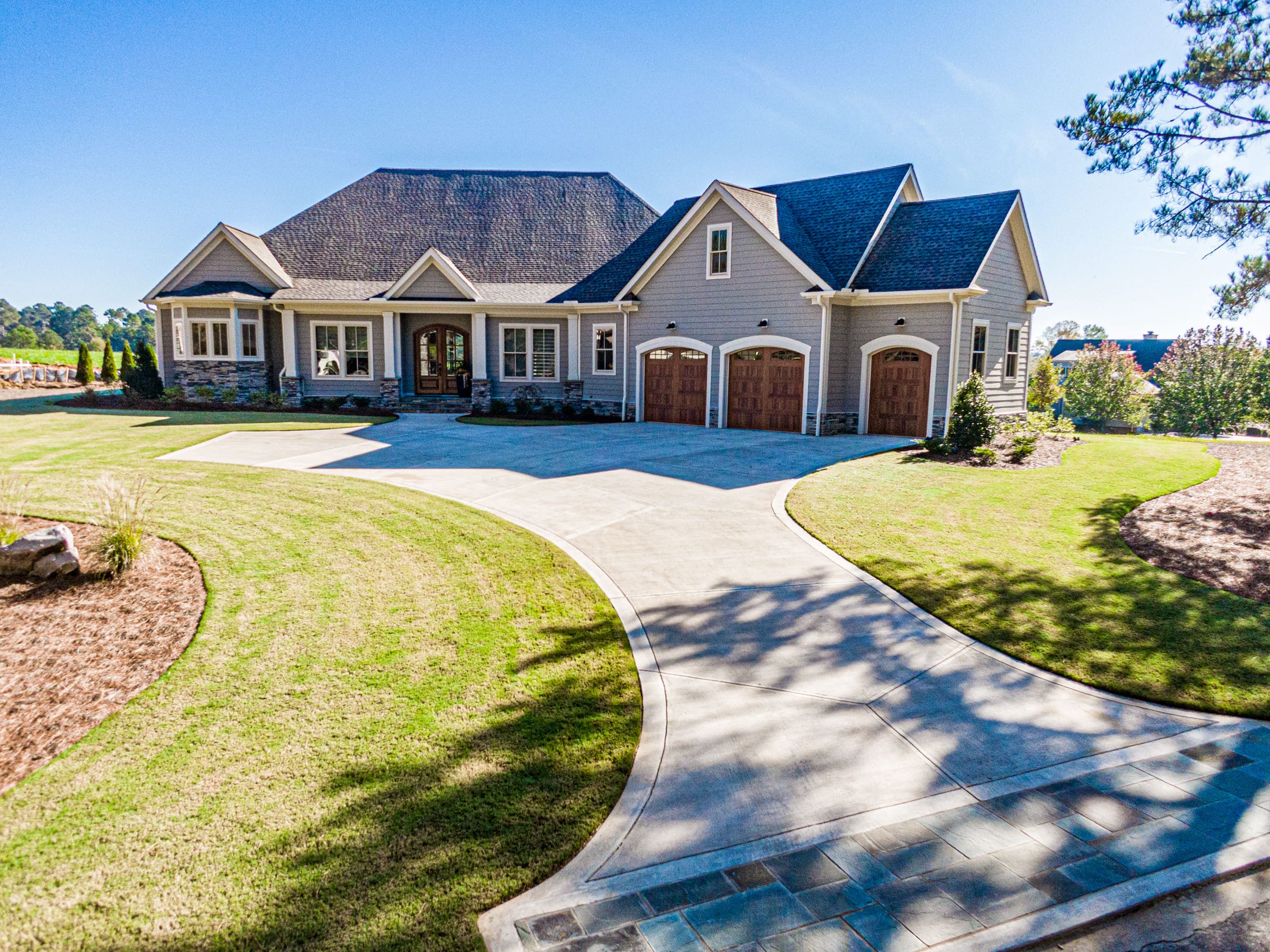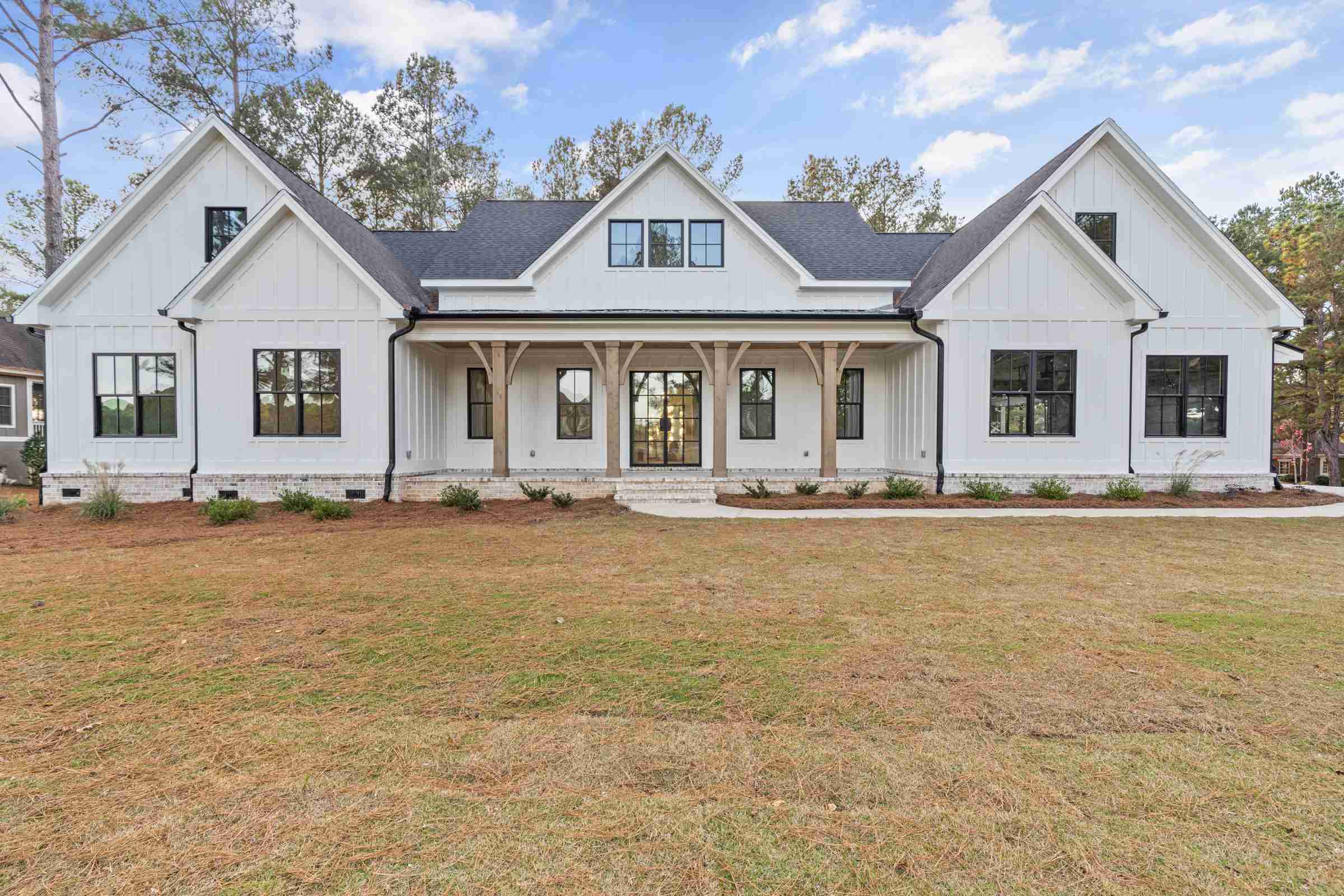 Design
We take your dreams and refine them into a plan together. Our Co-Founder, John Wojtas, personally hand-draws your schematic designs from your specifications. Next, another Paxis team member adds design development and construction drawings. Once we've got those plans in place, you partner with our selection coordinators and cabinet designer to define your interior and exterior selections. We finalize your design documents and round out your team with other key professionals like surveyors and landscape architects.
Contract
We've got a plan for your lake home construction, and it's time to sign a construction contract to build your custom home based on the specific plan we created together while we were operating under a design contract.
Construction
We're so excited to get started on your Lake Oconee home! We'll have laid out your timeline and order of operations, so you'll know exactly what to expect and when. You can expect excellent communication during your build. We manage your project with specific timeframes, milestones, and deliverables, keeping you updated every step of the way!
Still have questions? Learn more about the process of building a custom home so that you know whether it's the right call for you and get ready for the process.
How Long Does it Take to Build a House in Lake Oconee, Lake Sinclair, Eatonton, or Greensboro?
It can take a year or more to build a custom home. We take our time in the planning process and execute your build with extreme attention to detail. Once we know more about your dream lake home, we can give you much finer detail about how long it will take to build.
Does Paxis Work in My Area?
We love working in the heart of Georgia's stunning Lake Country. PAXISgroup works in Lake Oconee County and the surrounding area, including Lake Oconee, Lake Sinclair, Eatonton, and Greensboro, Georgia. If you're looking for a North Georgia custom home builder and are unsure if you're in our service area, call or fill out our form below to find out.

Contact Us To Build Your Lake Oconee Dream Home
Your partner for dreaming up and building your custom home influences every aspect of your outcome. You want to feel heard and respected during the planning and construction of your most personal spaces. You desire jaw-dropping results that feel just as gorgeous a few years later. For an insightful, elevated design and for your new home in Georgia's Lake Country, PAXISgroup is your best bet. We can't wait to create a home that captures your vision and showcases our superior artisanship. Experience the expert difference and connect with PAXISgroup about your home remodel today.