Remodeling Services
in Georgia Lake Country
Expert Remodeling Services for Your Georgia Lake Country Home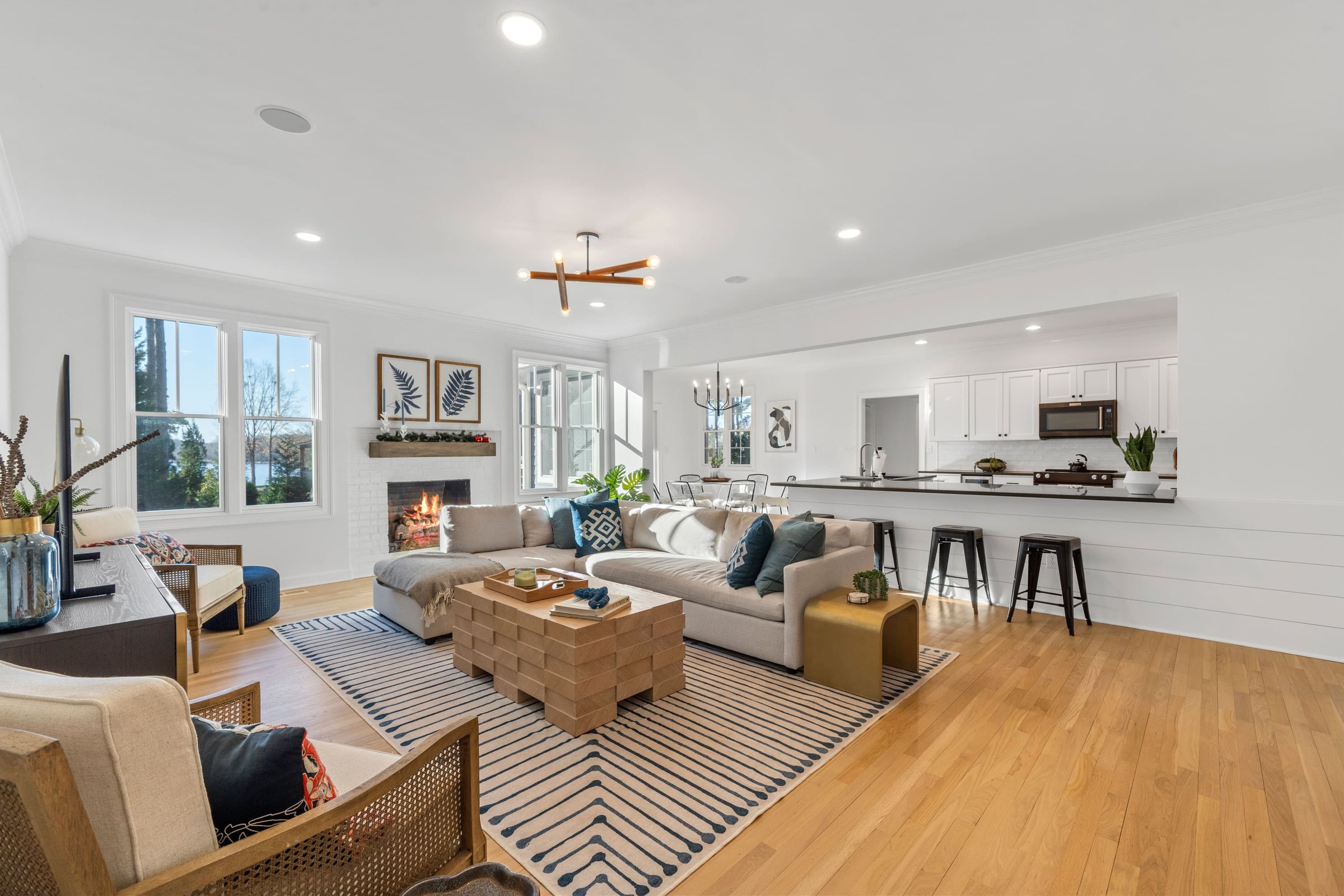 You can't stand the dated countertops, the overflowing cabinets, and the choppy layout in your current place. You have a few options when you're fed up with the elements of your existing home. You can tolerate it and invite dissatisfaction into your daily routine; you can upend your life and move into a new home with your dream features, or remodel your existing home into a personalized paradise.
As custom home builders and remodelers, PAXISgroup has seen the benefit of creating utterly unique spaces built to work for the people who use them daily. Renovating your home in Georgia's Lake Country gives you endless options, and working with an expert team introduces new options and solutions you may not yet know to dream about. As you explore this page, check out the photo examples of our bespoke remodeling projects and note the expert lighting, lovingly laid tile, outstanding outdoor spaces, beautiful built-ins, and more that PAXISgroup creates to support a personalized and luxurious daily experience for our happy clients.

Frequently Asked Questions
Wondering about home remodeling basics? We want you to have all the information you need to feel confident about starting on the road to your new space. Here are some of the most common questions we're asked about remodels.
Steps to Remodel
Every project is a little different, but our framework for planning and executing remodels keeps us organized and efficient. Here is an outline of our framework.
1. Initial Meeting
Our first meeting is a time to outline the scope of the project you envision and discuss timelines, costs, and ideas to create the living space you envision.
2. Contract
Once under contract, it's time to design your new space. This is a creative process where our expertise elevates your vision into a concrete plan.
3. Select Materials
Once we have a plan for your remodel, it's time to select and order specific materials to complete the plan we've created together. Finding and coordinating the perfect products is one of our favorite steps. This is where your project begins to feel real!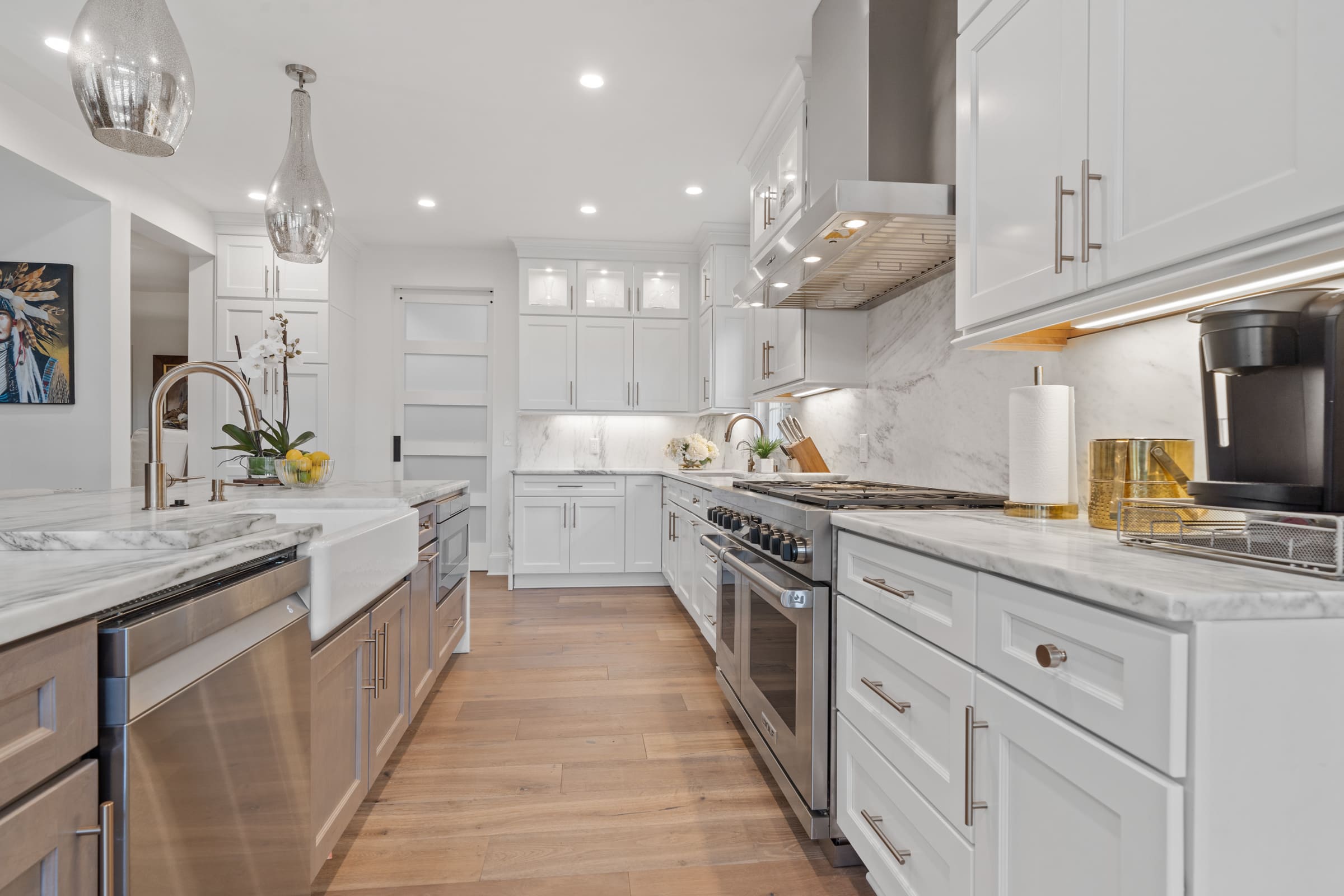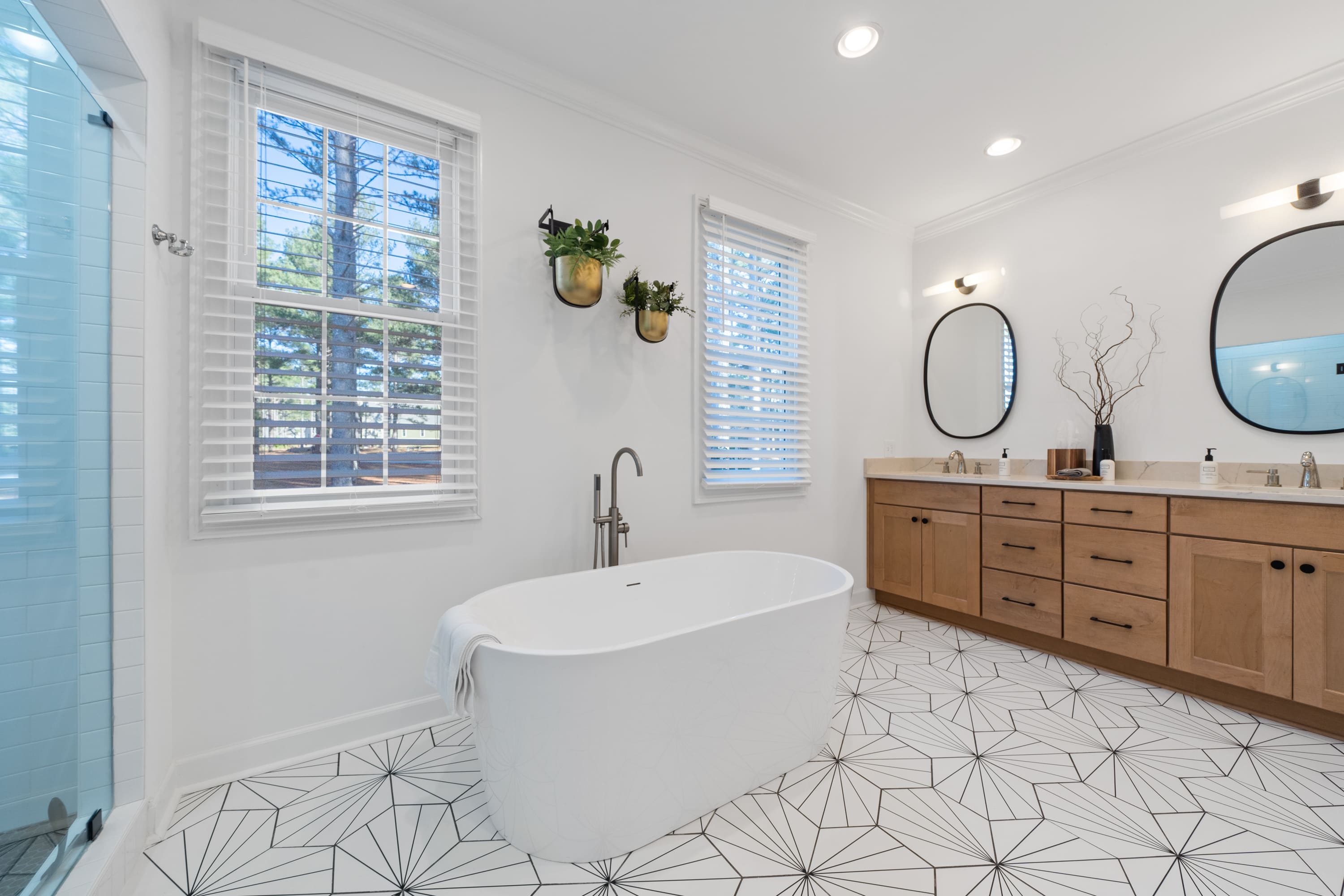 4. Demolition
Out with the old, in with the new! Remodeling can transform a space and a home, but before the final product can be created demolition has to happen. Demolition can be messy, but we will be very careful to keep our dust and mess to a minimum. In some cases, we may advise you to temporarily move out during construction. This is for your own safety and the safety of your family and pets. Also, it may be inconvenient as we can't always promise you will have use of the utilities, kitchen, or restrooms. We can discuss strategy during the Initial Meeting phase.

5. Construction
We get to work making your vision real.

6. Final Walk-Through
We review your newly remodeled space and every aspect together. Once everything meets your approval and you're thoroughly delighted, we pack up and leave you to enjoy the luxury we've created together.
How Long Does a Remodel Take?
Most remodels take a few months. Once we connect, we'll spend a month or two in the design and planning stages. When we get started in your home, you can expect your remodel to take 1-4 months, depending on the size and the complexity of your project. If we're moving walls, changing your home's layout, or creating an addition, your home remodel could take longer. You'll have a much more personalized idea of your timeline well before you get started.
Does Paxis Work in My Area?
We love working in the heart of Georgia's stunning Lake Country. PAXISgroup conducts beautiful remodeling projects to create one-of-a-kind residential works of art in Greensboro, Eatonton, Lake Sinclair, and Lake Oconee, Georgia.
Contact Us Today To Remodel Your Georgia Lake Country Home
Your partner for your bespoke remodel influences every aspect of your outcome. You want to feel heard and respected during the planning and construction. You desire jaw-dropping results that feel just as gorgeous a few years later. For an insightful, elevated design and timeless residential remodels in Georgia's Cottage Country, PAXISgroup is your best bet. We can't wait to create a home remodel that captures your vision and showcases our superior artisanship. Experience the expert difference and connect with PAXISgroup about your home remodel today.