What happens when you take a traditional American farmhouse and make it sleek, modern, and minimalist? Our team here at PAXISgroup answered that question with the design and construction of this custom modern farmhouse in the beautiful golf community, Cuscowilla.
Like salty and sweet snacks or laughing so hard you cry, we discovered that sometimes opposites just go together; at least that's the case for this beautiful Eatonton, GA home.
Let's take a step inside.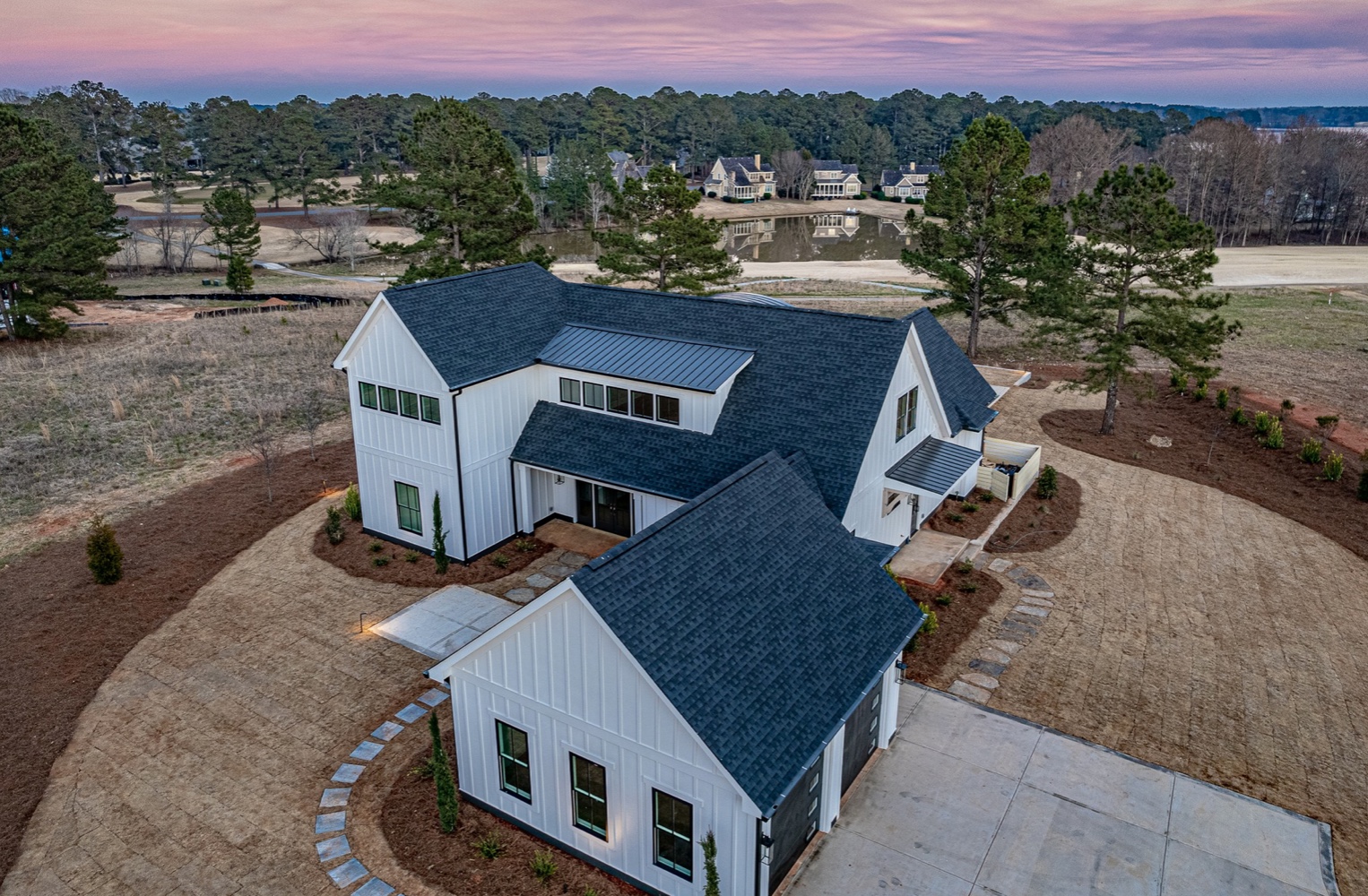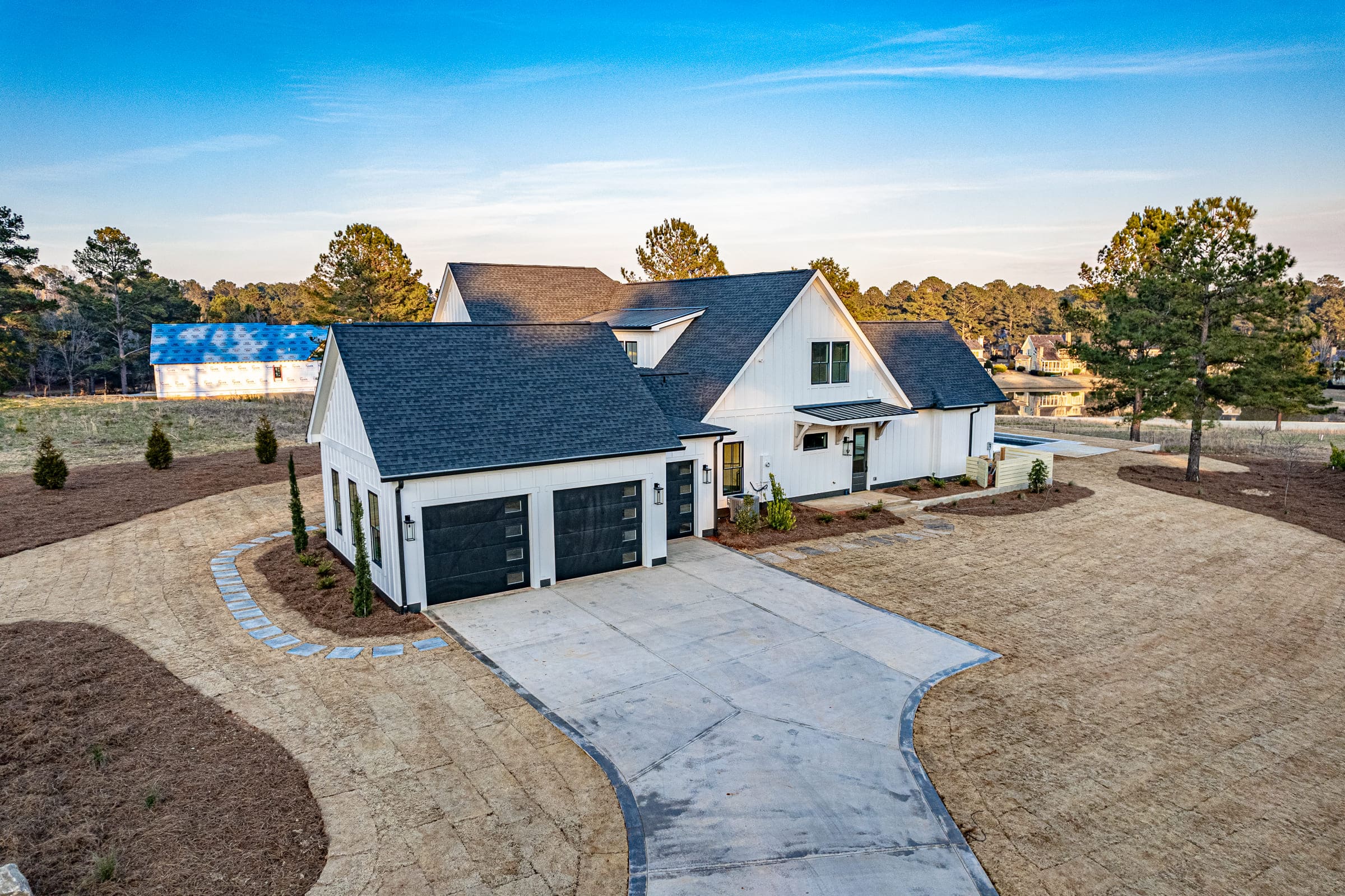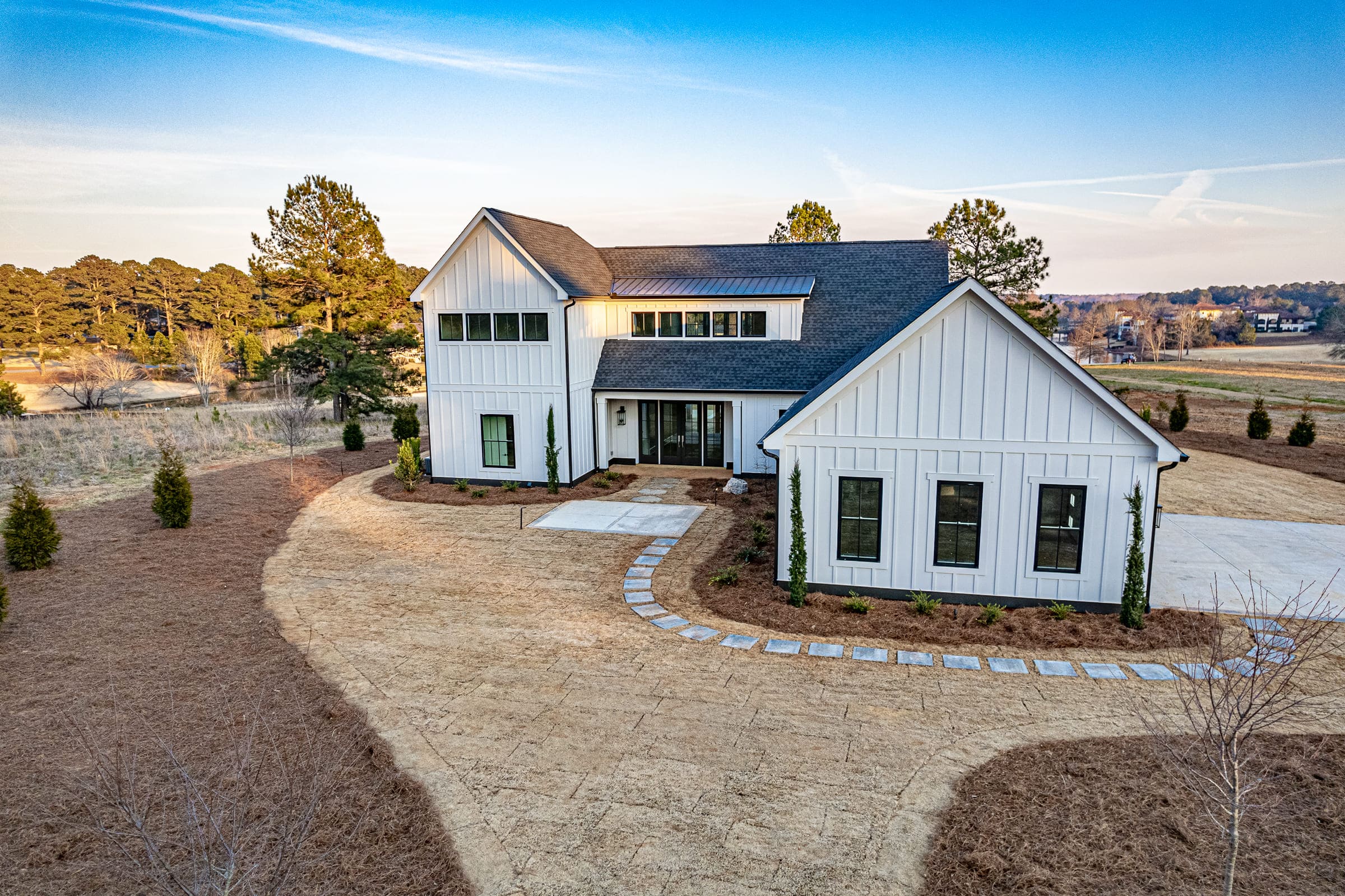 For this custom home, we combined the function-first philosophy of traditional farmhouses with minimal modern design. The exterior — white, black, and striking — makes a statement against the backdrop of the natural landscape. And though the plain white exterior could be underwhelming, it's accented by bold black windows, doors, and roofing as well as budding trees and shrubbery.
We continued these design themes inside, starting with an all-white palette then adding on textural elements, such as shiplap, and other refined accents, like in this stunning open entry.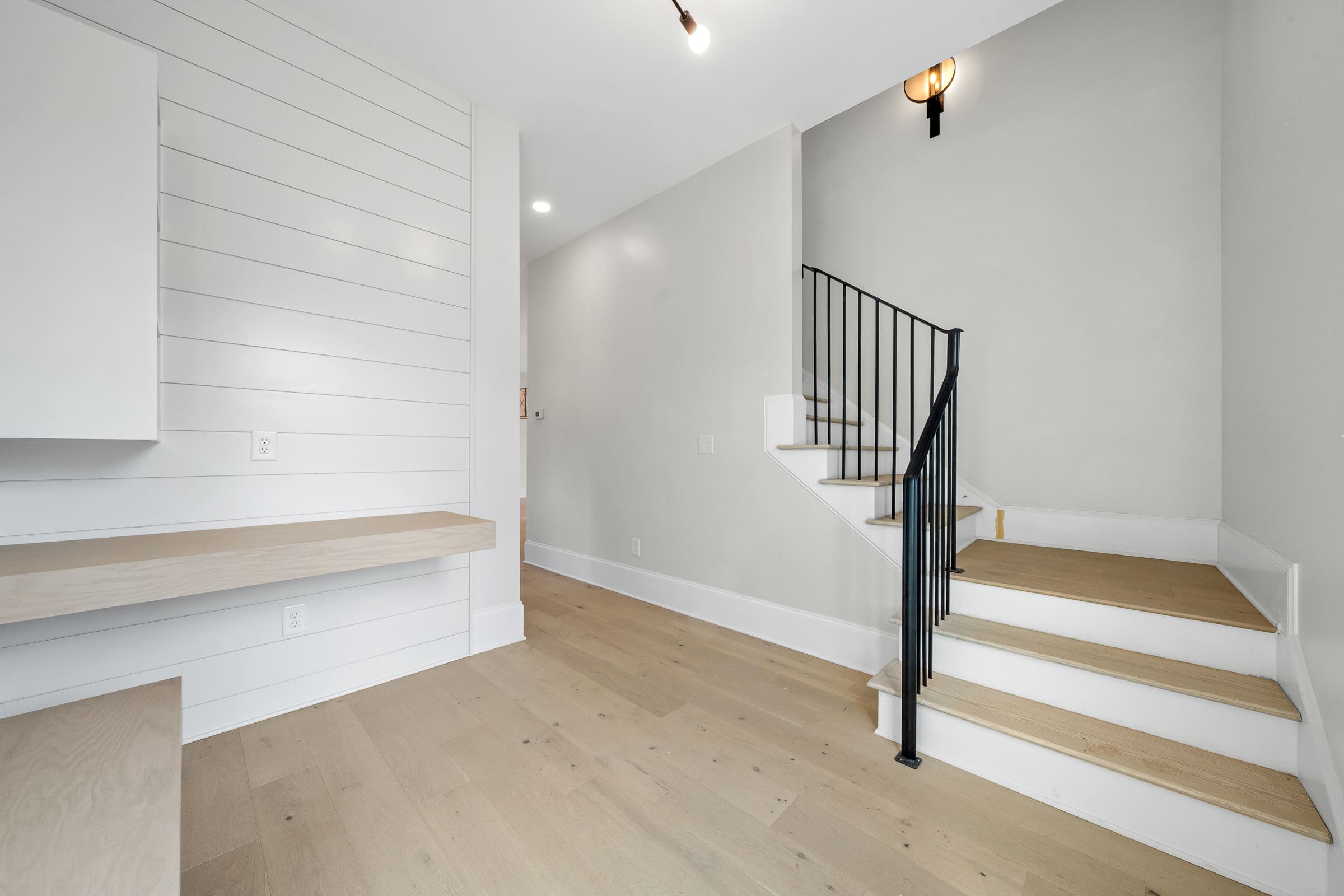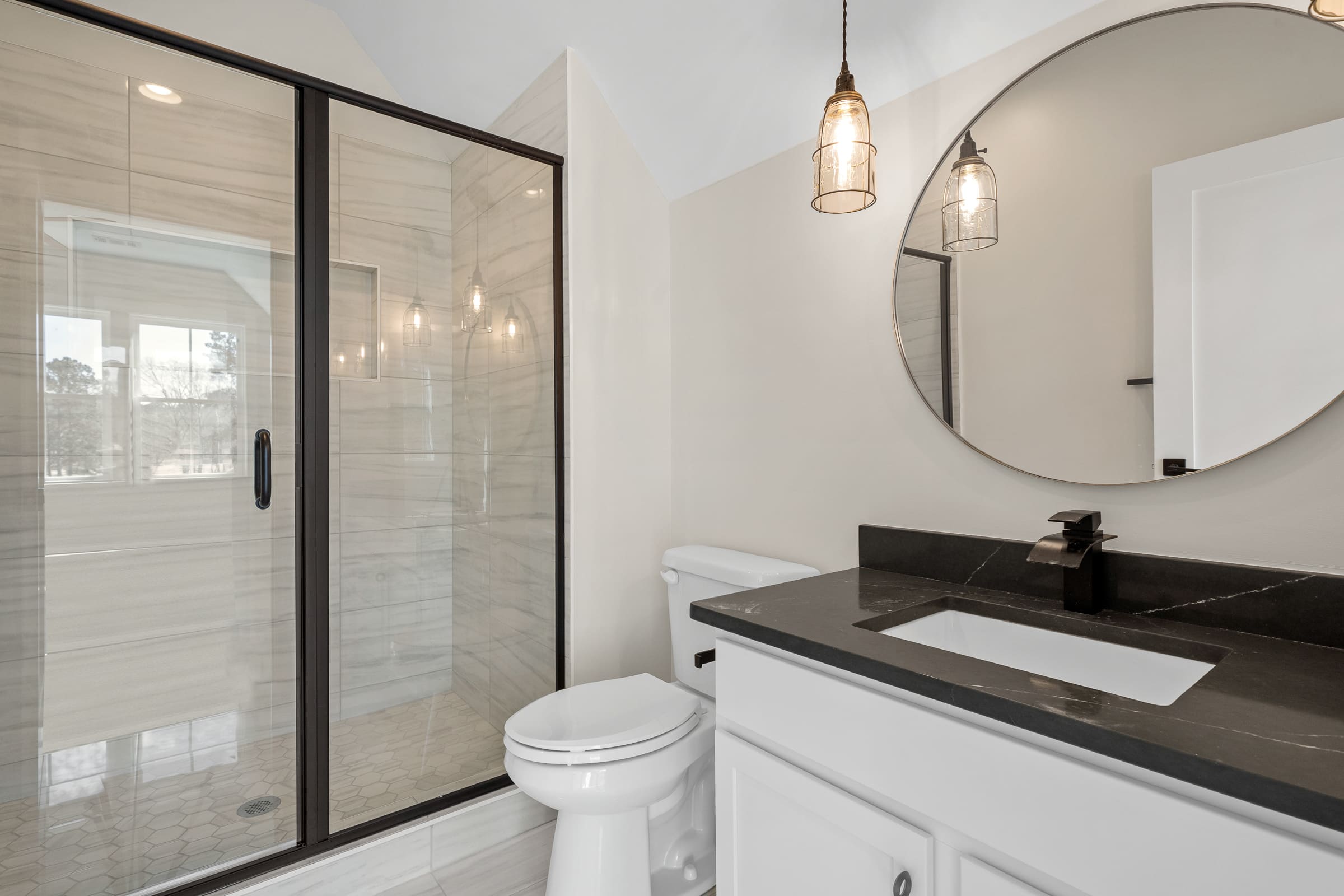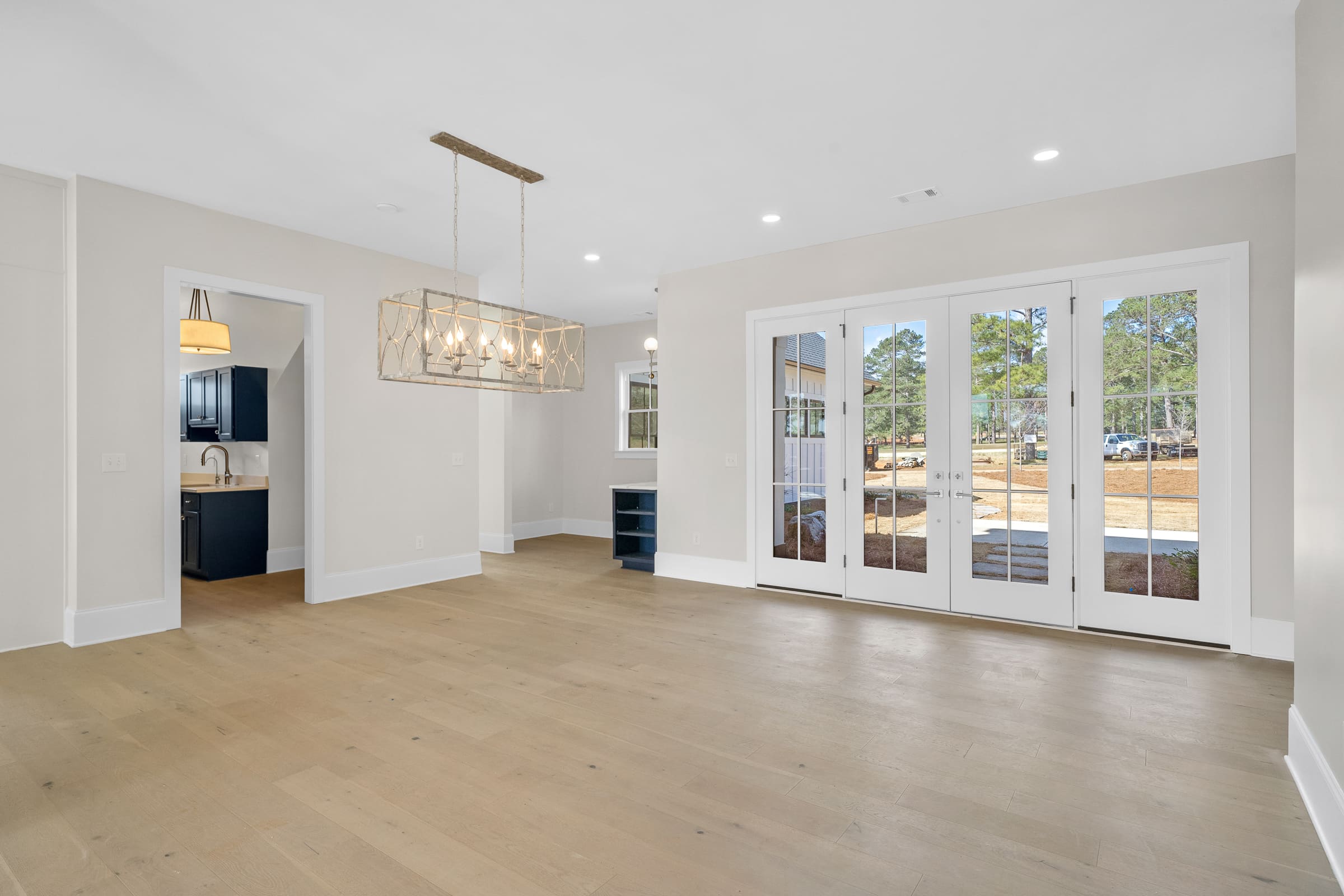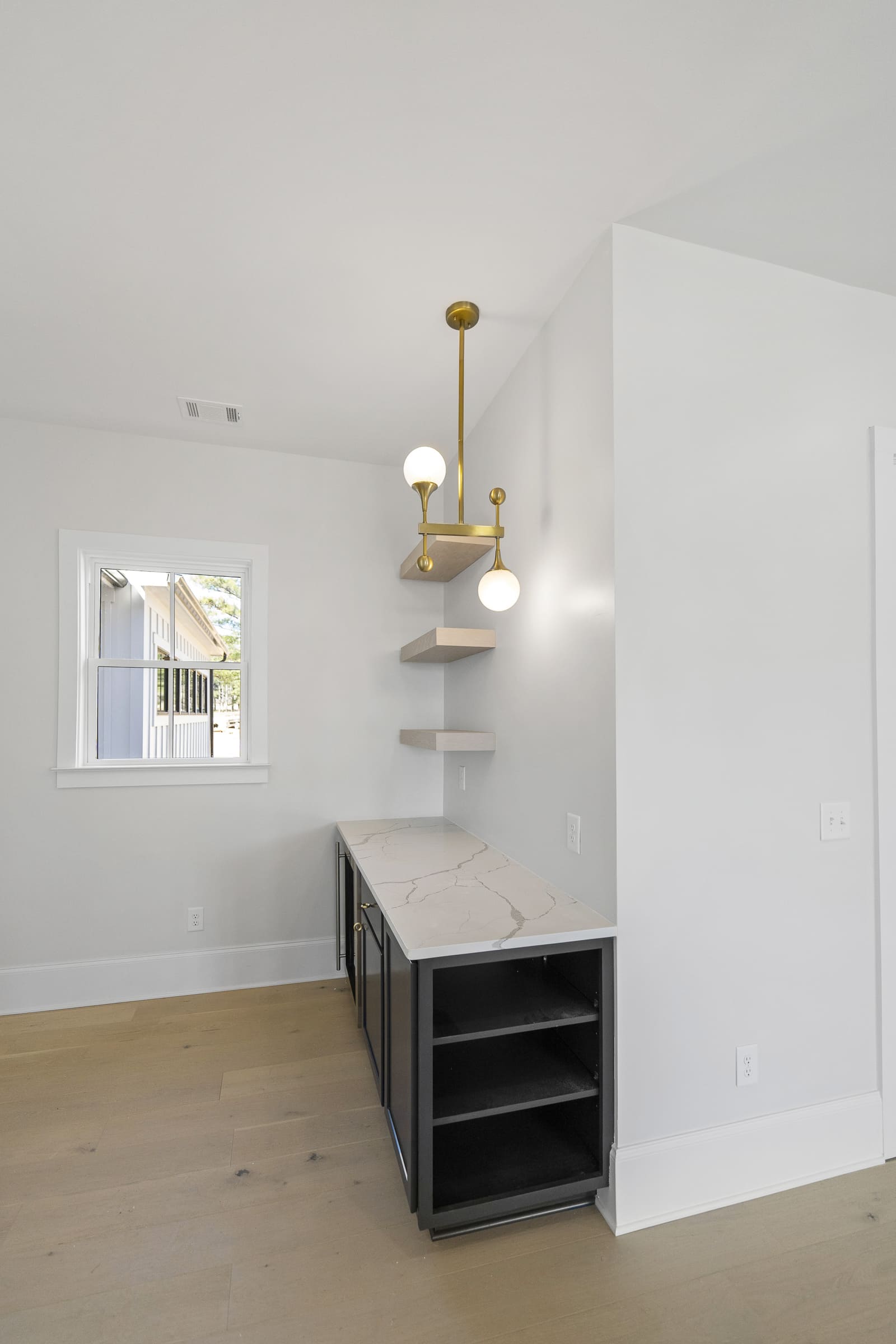 Our clients had three main design asks:
Don't blow the budget (no problem!)
Find ways to connect the design to nature
And create a kitchen for a chef
Easy enough for our experienced team.
We incorporated nature into the design by using natural materials, such as wood, marble, and quartz. We also prioritized the placement of large windows, which energize the space with natural light and allow the Andreottolas to admire amazing views of the surrounding golf course from any room.
Aiding us in overcoming a common design challenge, the homeowners' nature-implementation request worked to the advantage of our design team.
Let's dive into that: When a lot of whites are used in a home, like this one, the overall effect can sometimes be cold, sterile, and absent of vision. Using natural materials helped us counteract this effect. Then, we took it a step further by bringing in black accents and sculptural light fixtures to create visual interest.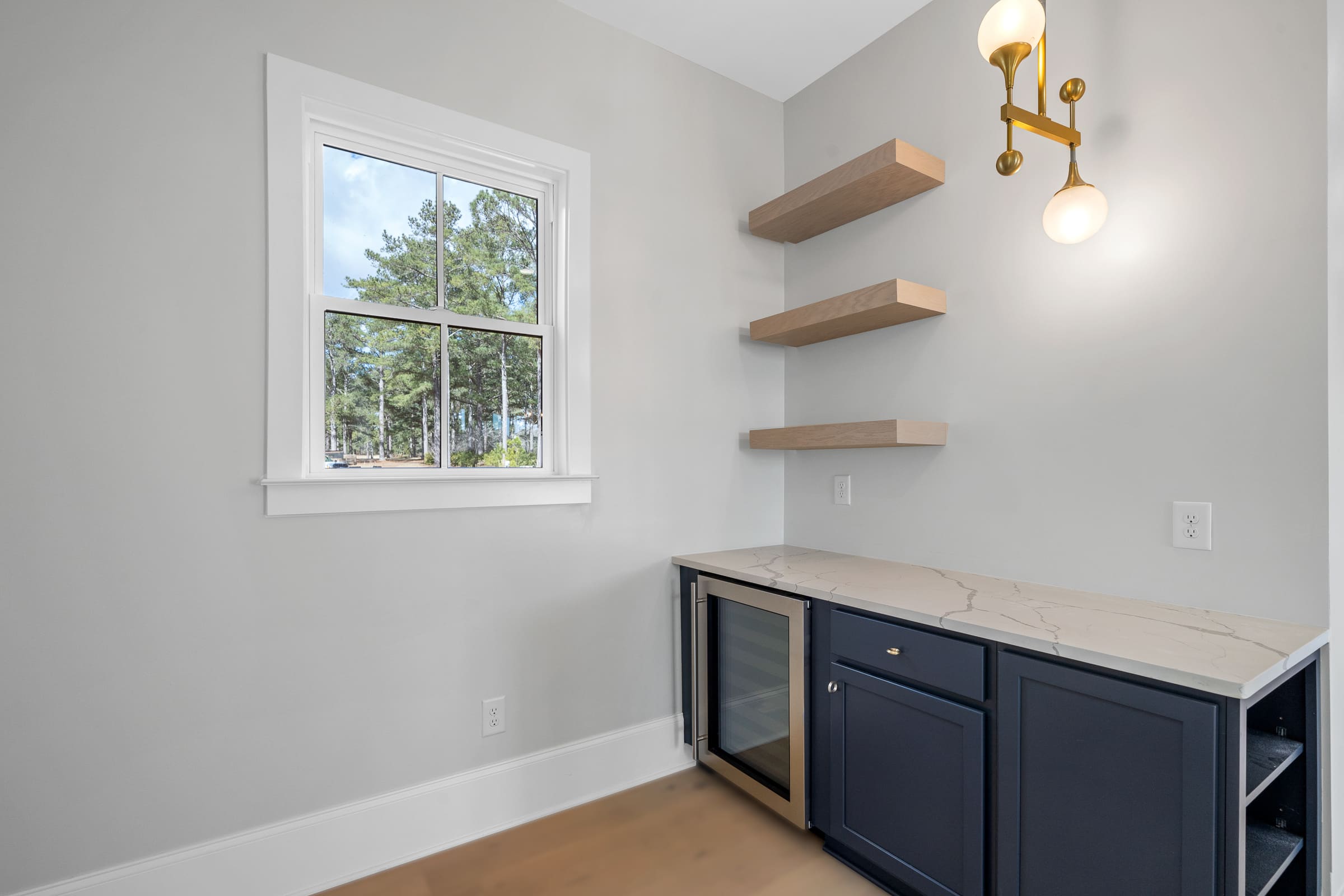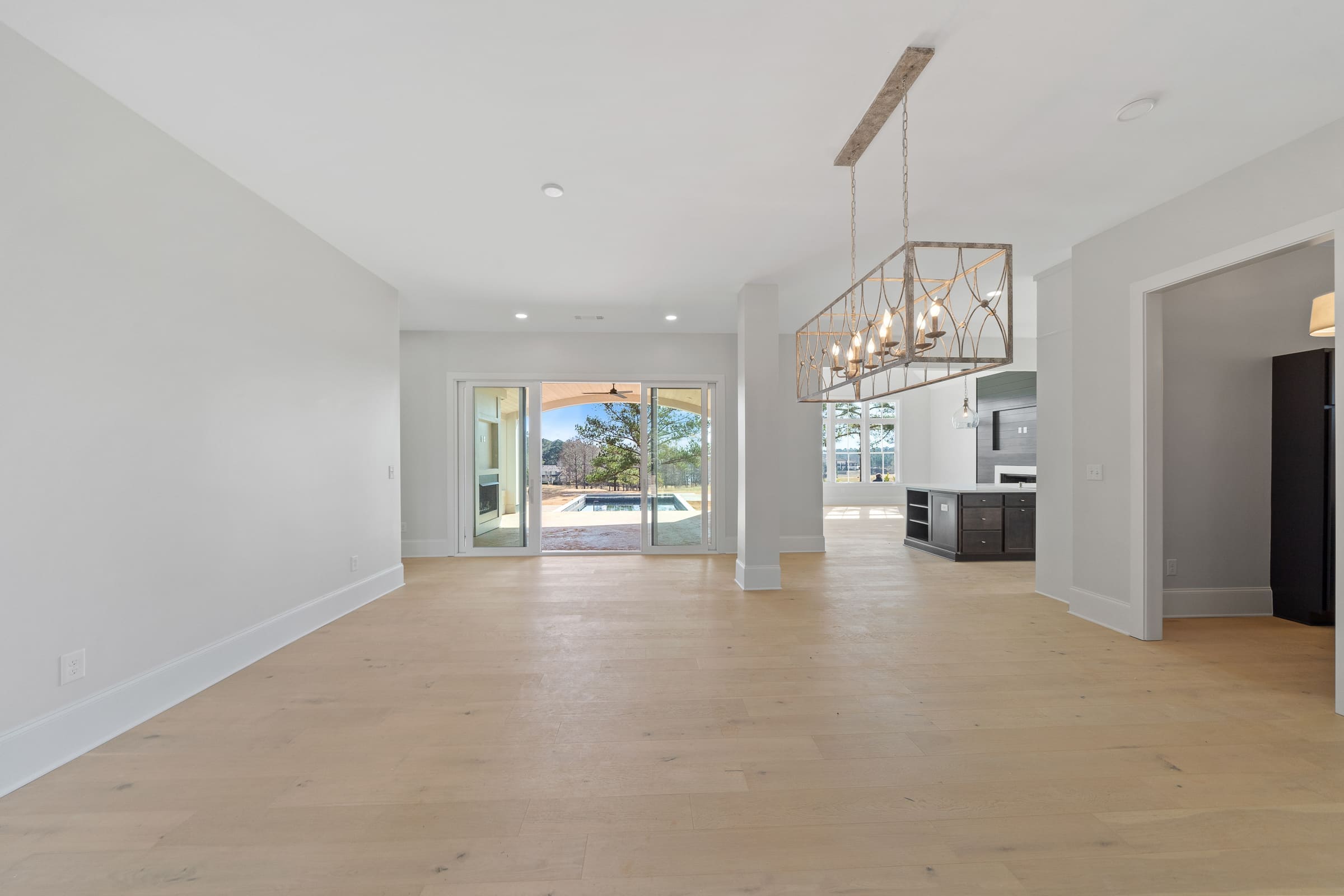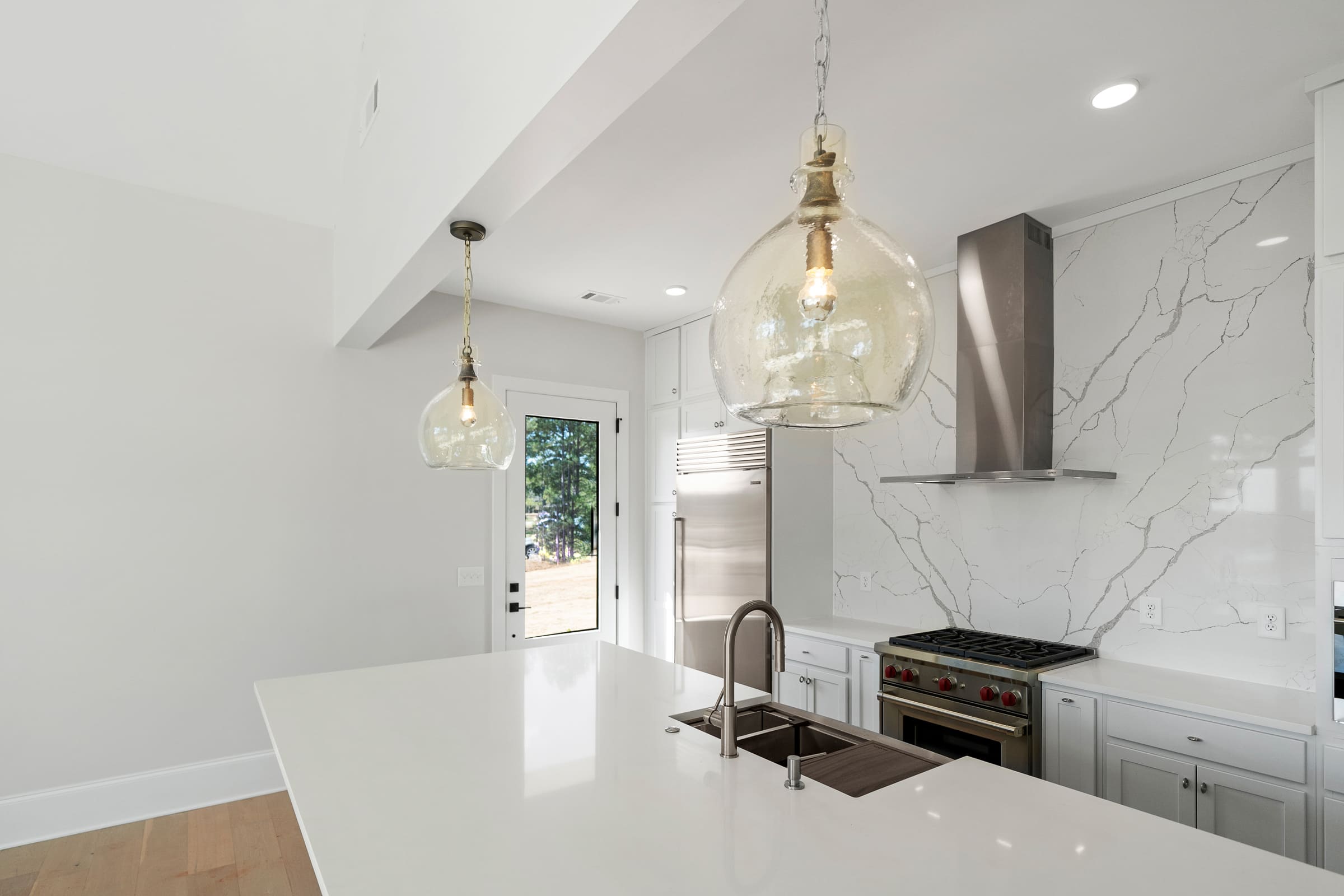 Take this dining room and kitchen, for example. The gray-white quartz backsplash produces a softening effect while the dark cabinetry grounds and generates contrast; the quirky yet sophisticated light fixtures add a bit of levity to the design; and the light wood floors give off some much-needed warmth.
We also kept function in mind in addition to style. The cabinets, understated floating shelves, and mini-fridge, in the top left photo, can function as a drink bar or serving station.
Plus, the open dining room, kitchen, and living room make for plenty of room and easy accessibility.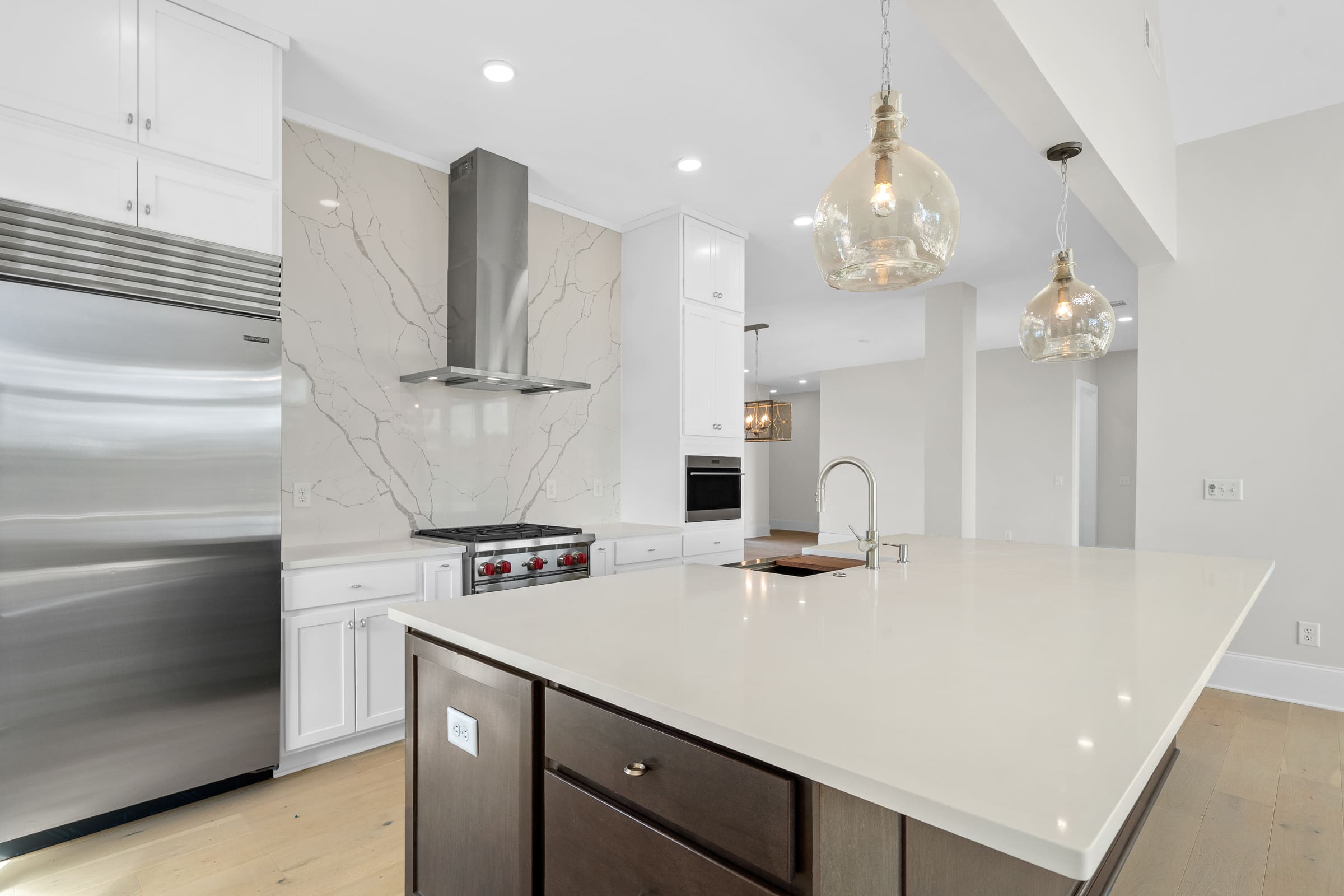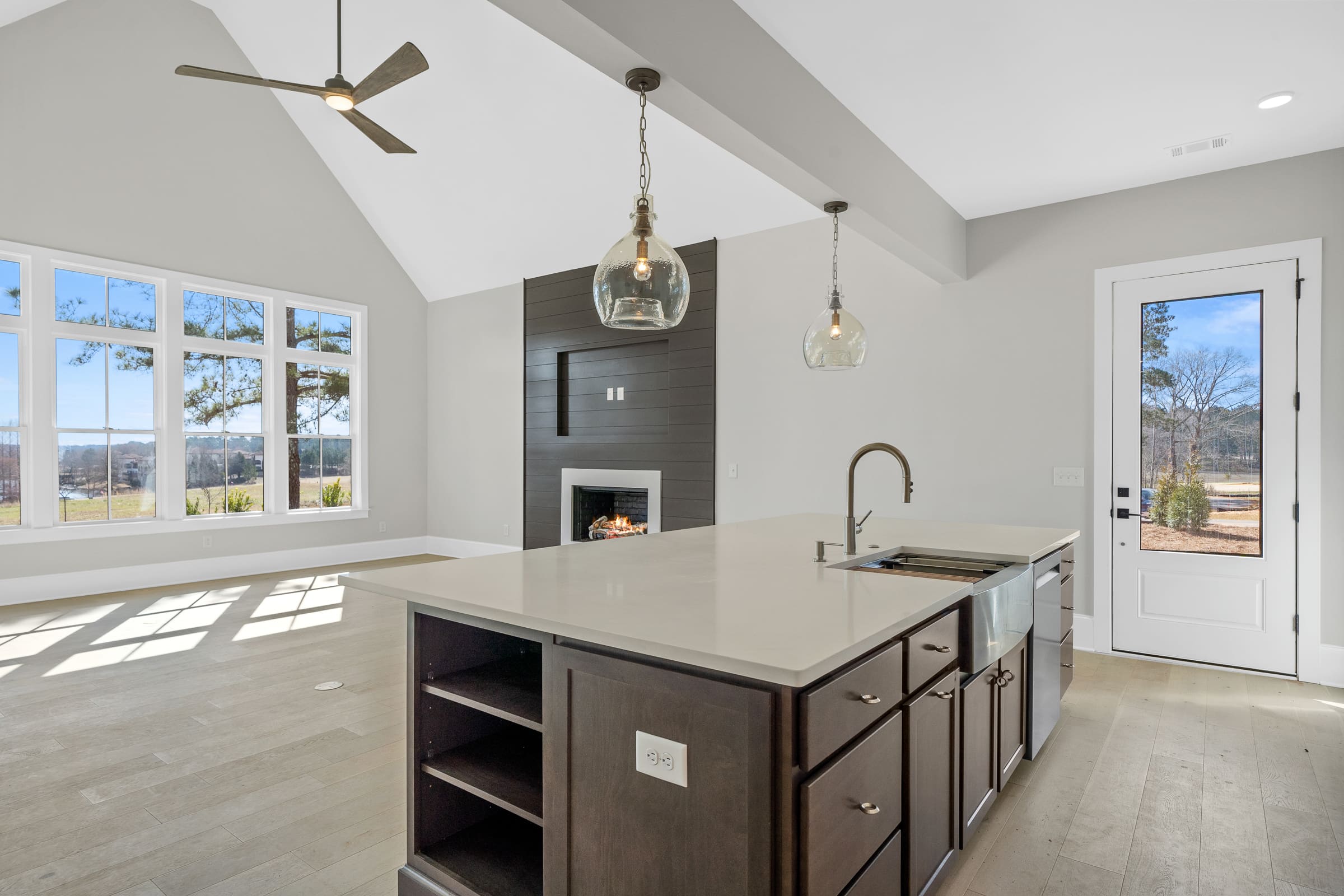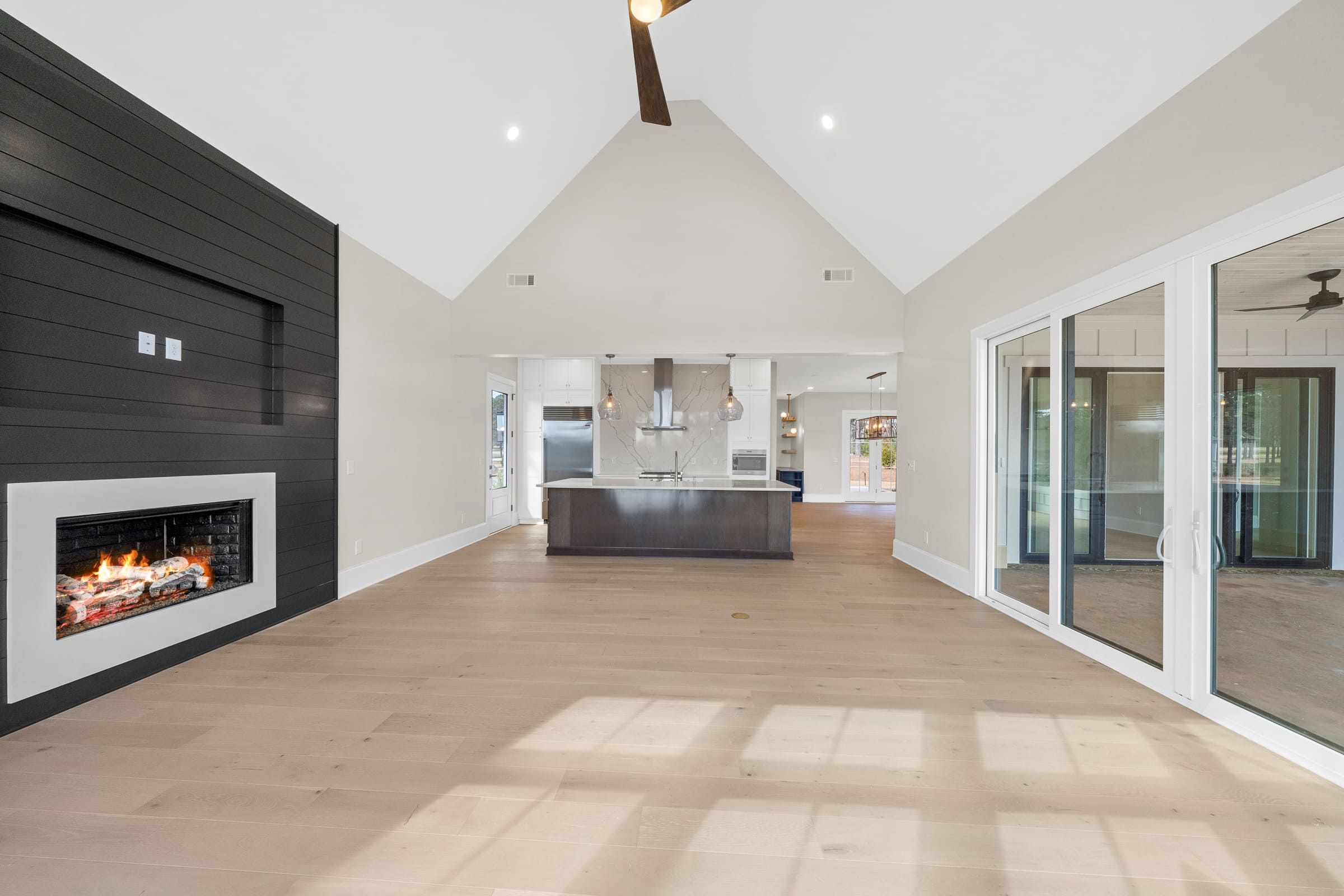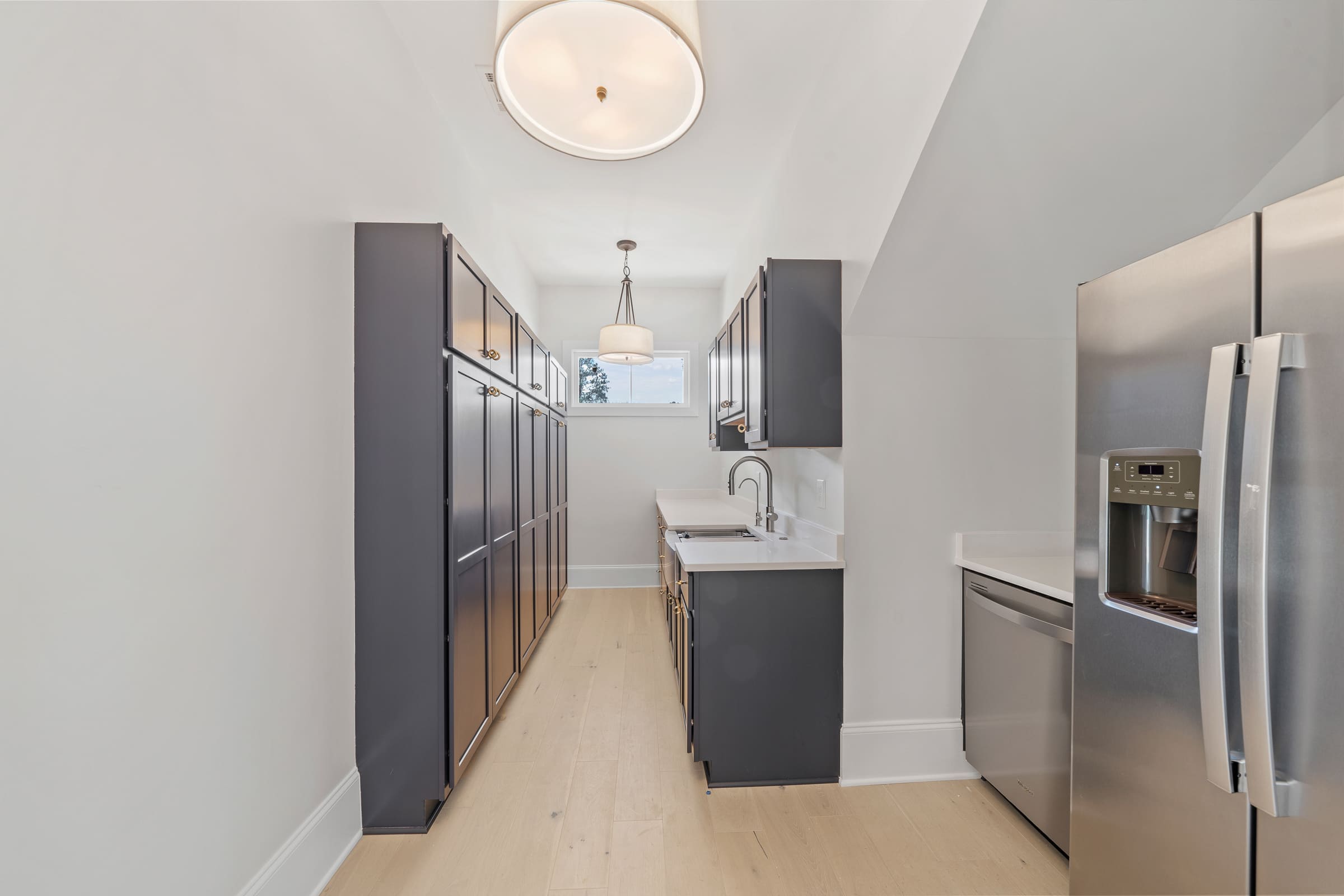 Now we come to the homeowners' third request: designing a kitchen for a chef. Our design team wanted to give the chef plenty of space for storing produce and cookware, food preparation, cooking, cleanup, and service. So, we installed spacious stainless steel appliances and a large island with built-in storage.
We also built a butler's pantry off one side of the kitchen. With top-to-bottom cabinetry, a counter, dishwasher, and sink, the butler's pantry provides ample storage and workspace. And it's a great out-of-sight place to hide dirty dishes or other kitchen messes!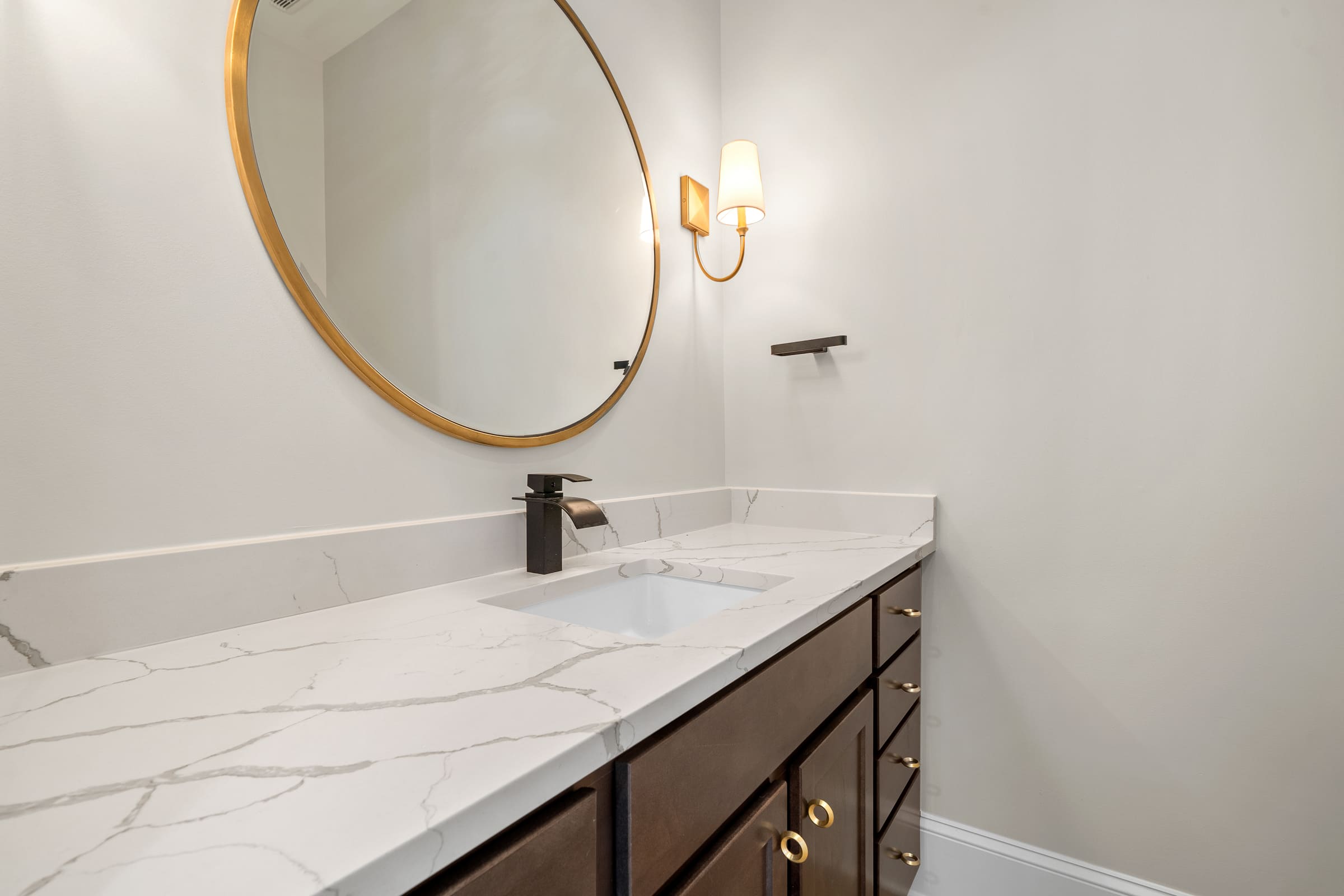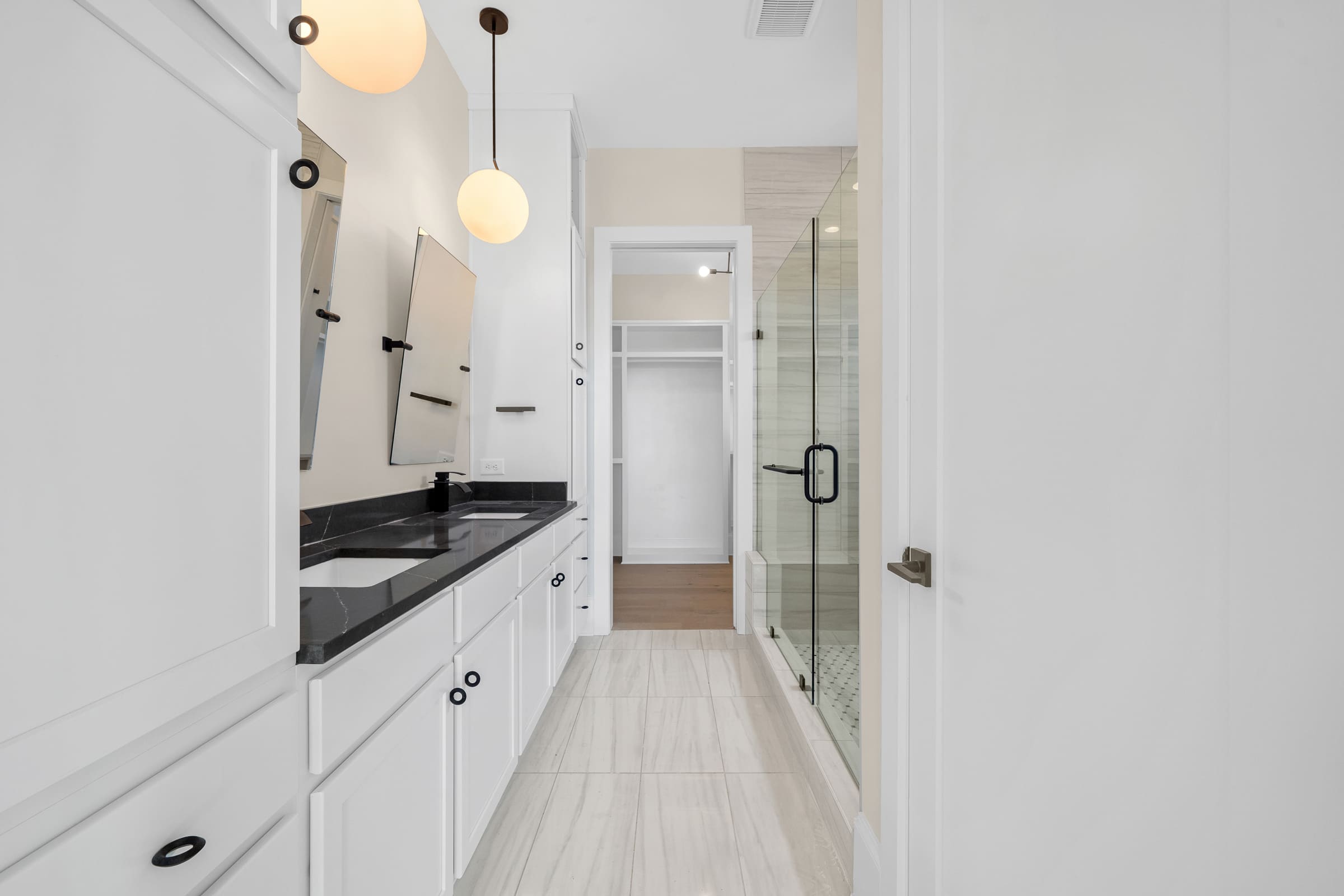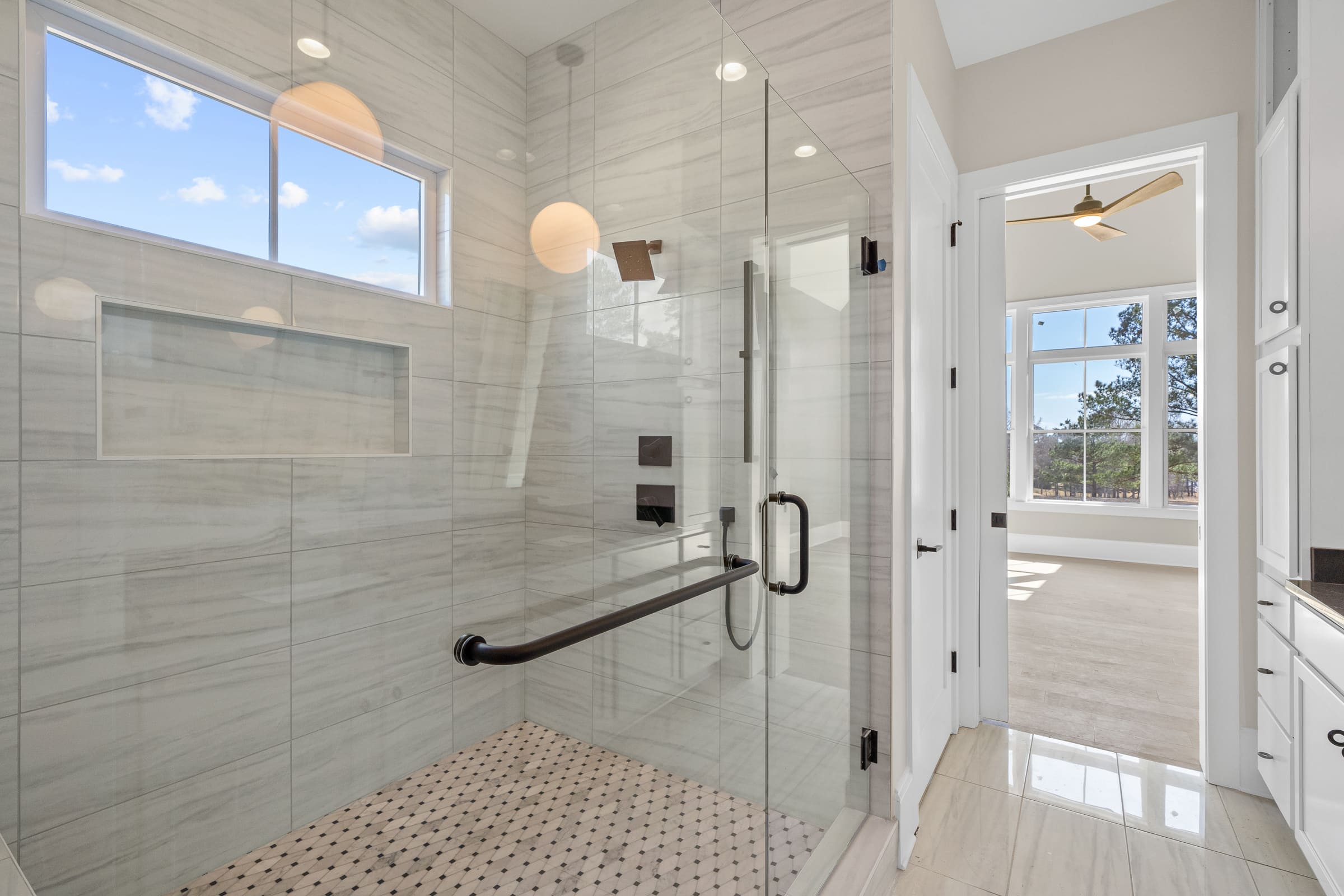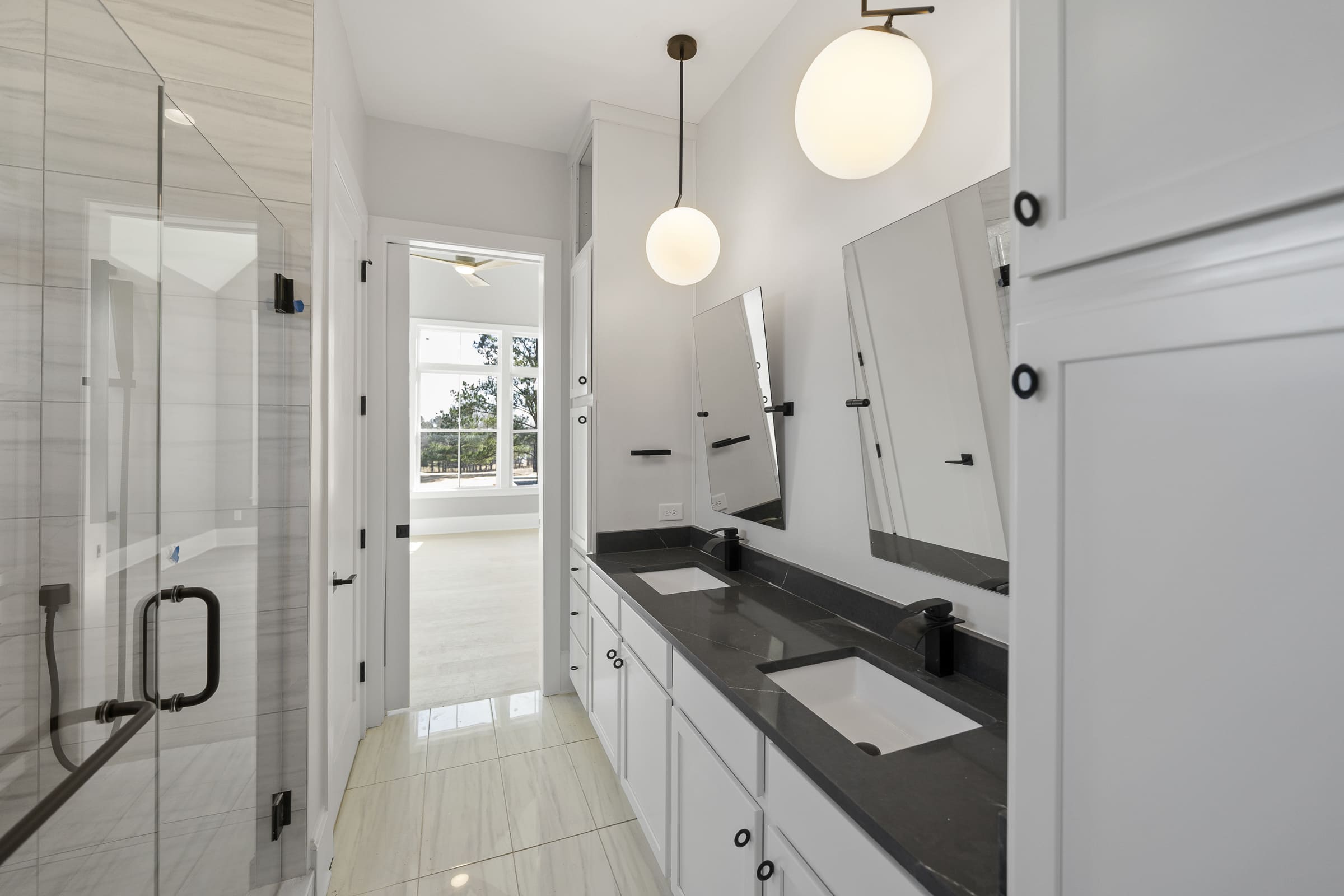 Though we wanted to stay to true to the laid-back essence of the farmhouse style, we also wanted to imbue bits of luxury into our design: a bold black and white fireplace; extra bathroom storage; a gorgeous walk-in shower; unique square mirrors; elegant wall sconces and pendants; and a covered backyard patio perfect for lounging on after a cool dip in the built-in pool.
This home may look minimal at first glance, but look closer and you'll see stunning aesthetic choices, intentional design, and quality meant to last.
Remember, the goal is not only to build a home - but build a lifestyle.