Sometimes you just need a break. That was certainly the case for the Taylors, our clients for this custom townhome. The Taylors didn't just want a vacation, though; they wanted a vacation home. A place where they could unwind completely and get some distance from the bustling lives they lead in Florida. The Enclave on Lake Oconee was the perfect location: far enough away for space but close enough to escape to at a moment's notice. Plus, the location is just plain gorgeous, surrounded by lush Georgia vegetation, cool blue waters, and all kinds of water-related fun.
The Taylors trusted PAXISgroup with creating their waterfront haven. With the natural landscape as inspiration and the input of our clients to guide us, it was almost too easy to marry nature and relaxation to create this beach-themed cottage.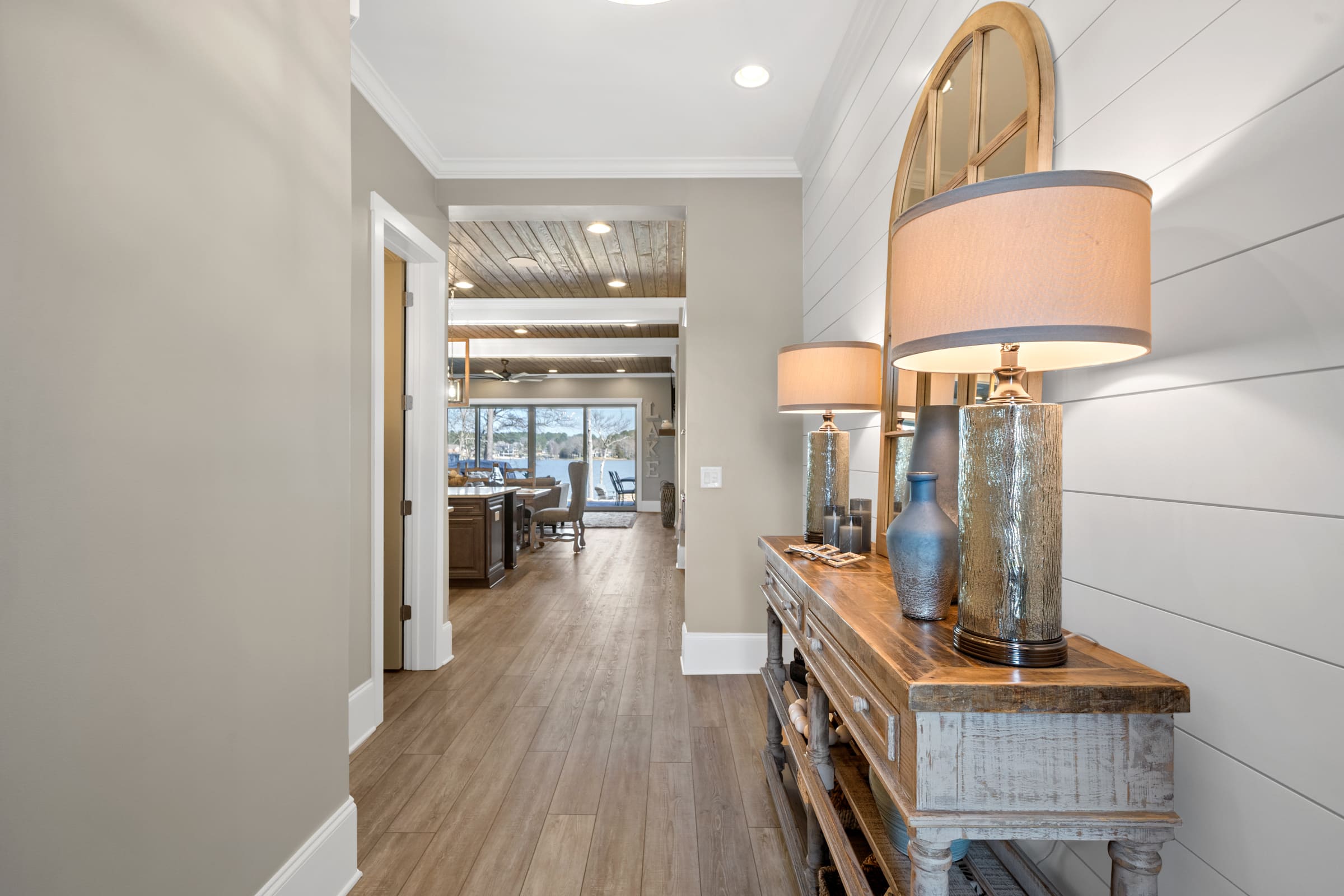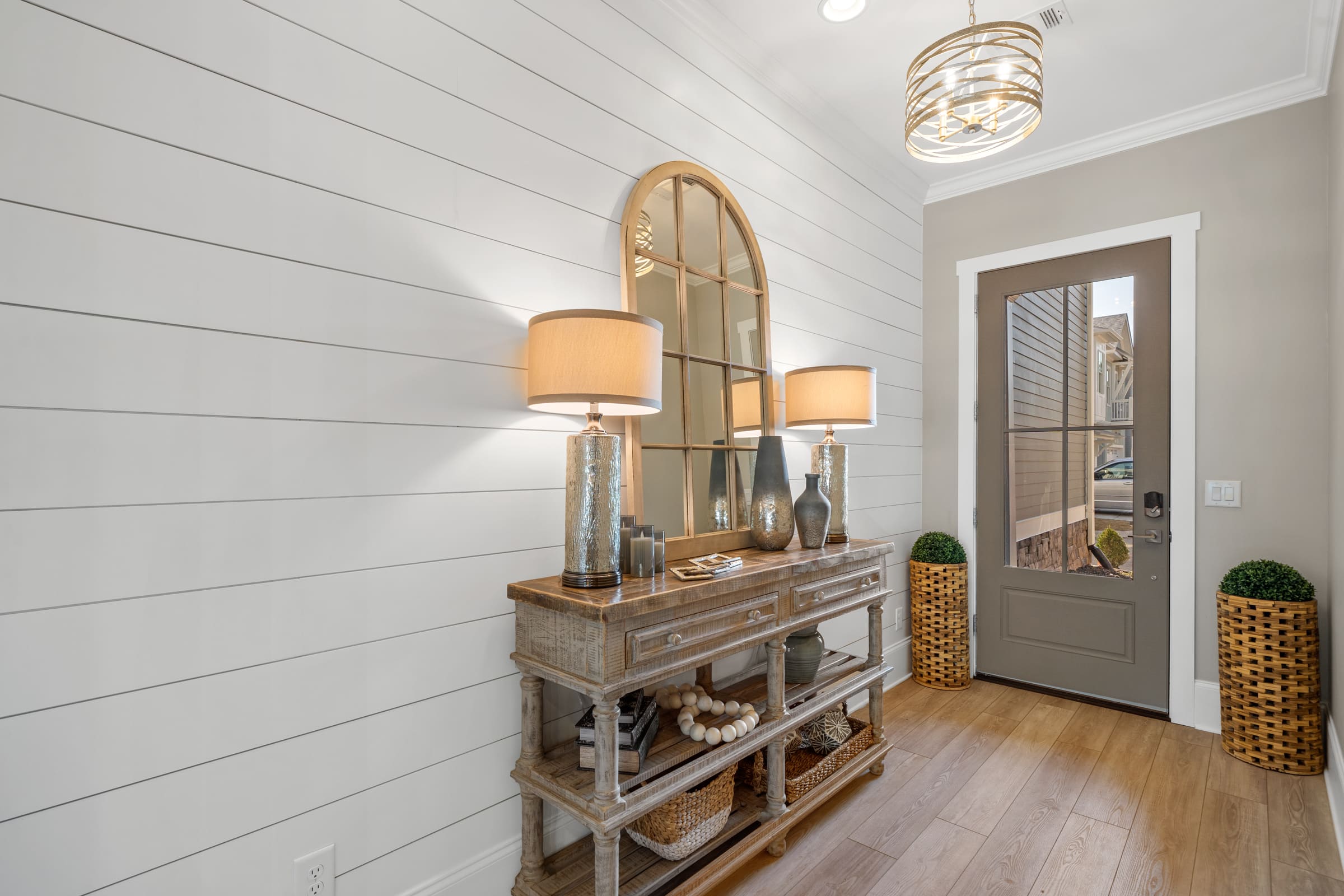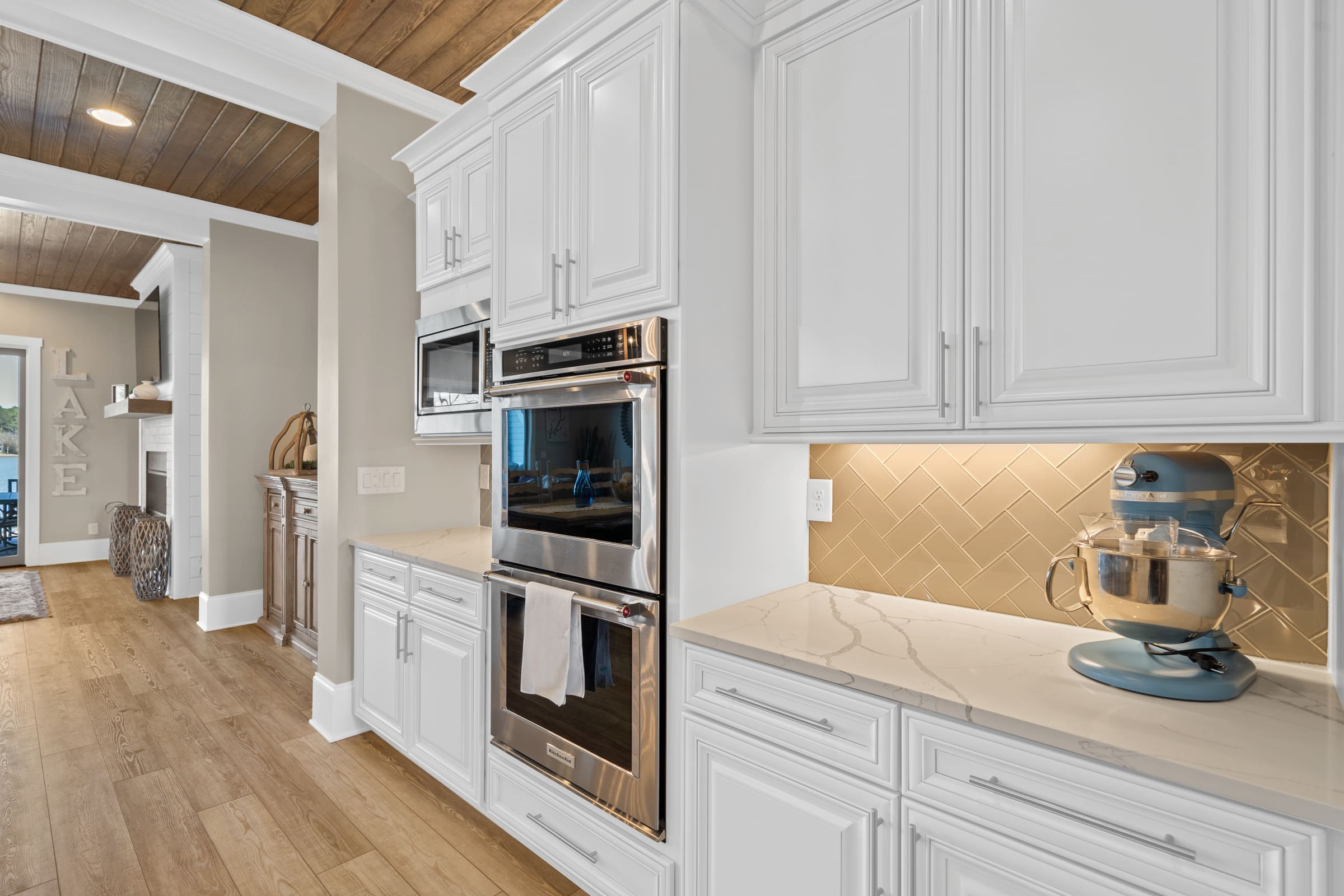 To give this three-story Lake Oconee home a calming atmosphere, we decided to go natural and neutral with our design choices. We started with a neutral color palette, using textures like the shiplap entryway accent wall as a design flourish. Wood floors and a tongue-and-groove board ceiling add a touch of warmth, as do decorative elements such as the woven baskets, plants, and rustic side-table.
We kept these design elements relatively parred back to focus on the real star of the show: the stunning views offered by the lakefront. To do this, we maximized natural light as much as possible. We installed a front door with a massive window, hung mirrors to reflect natural light, and used the views to inform our color palette.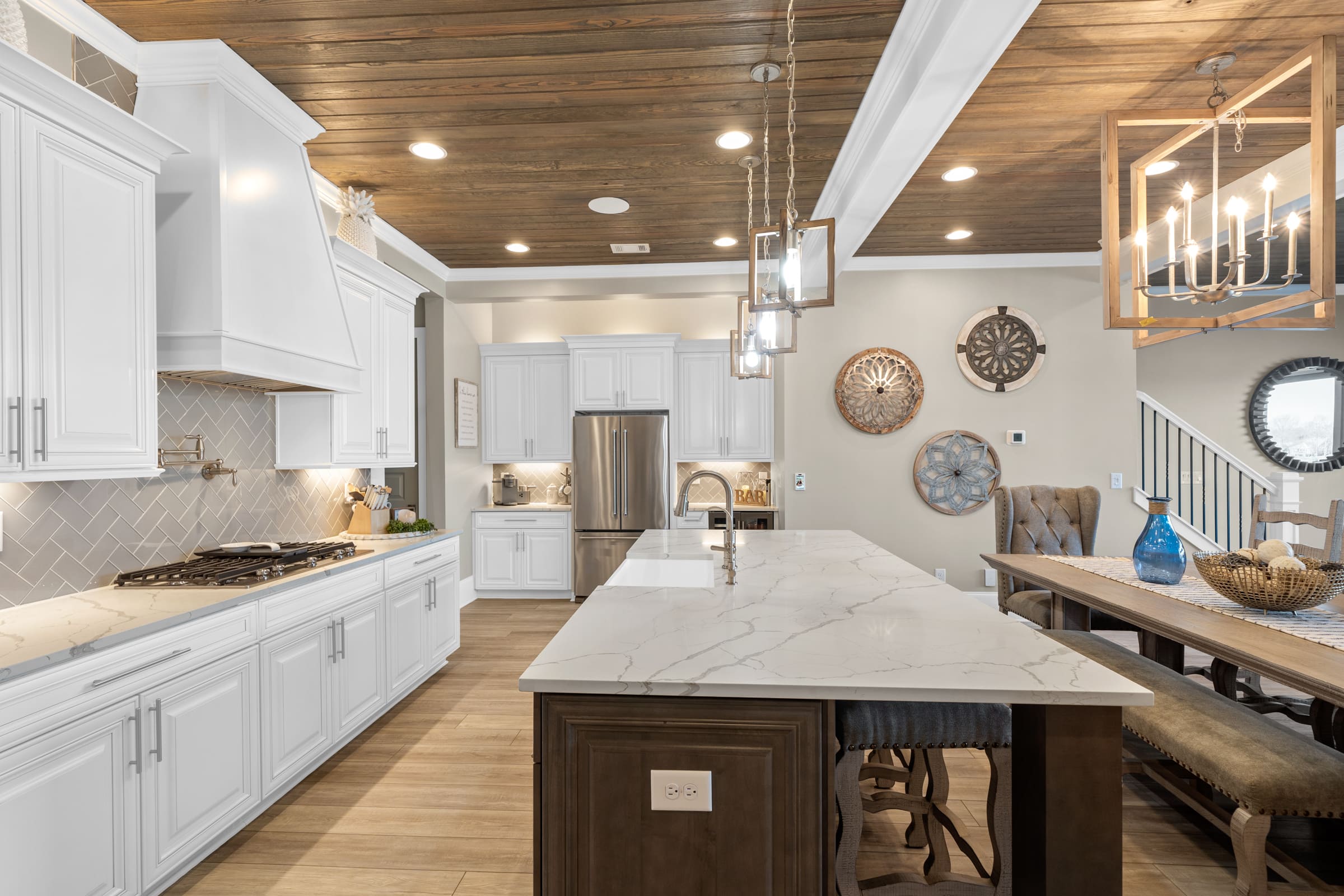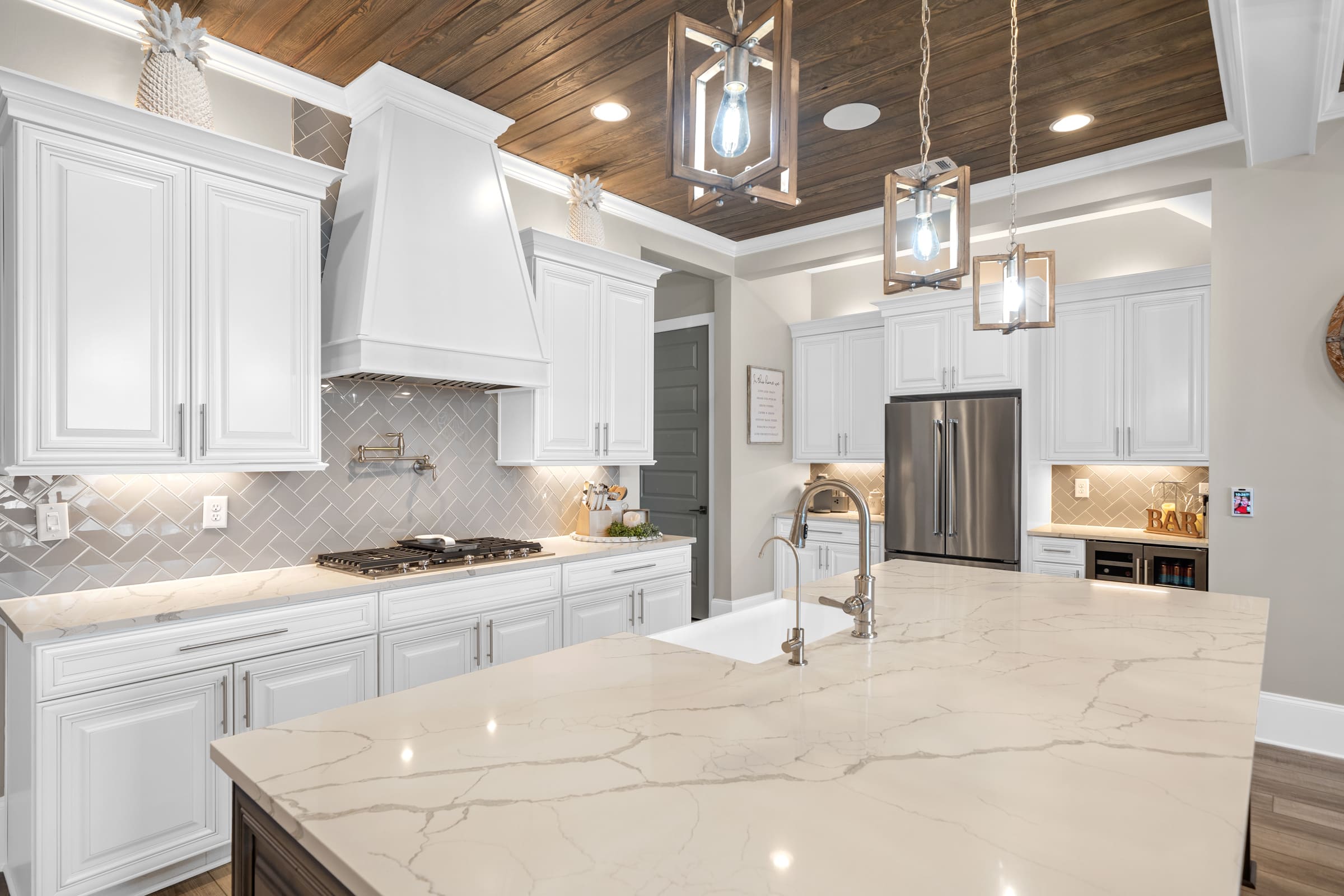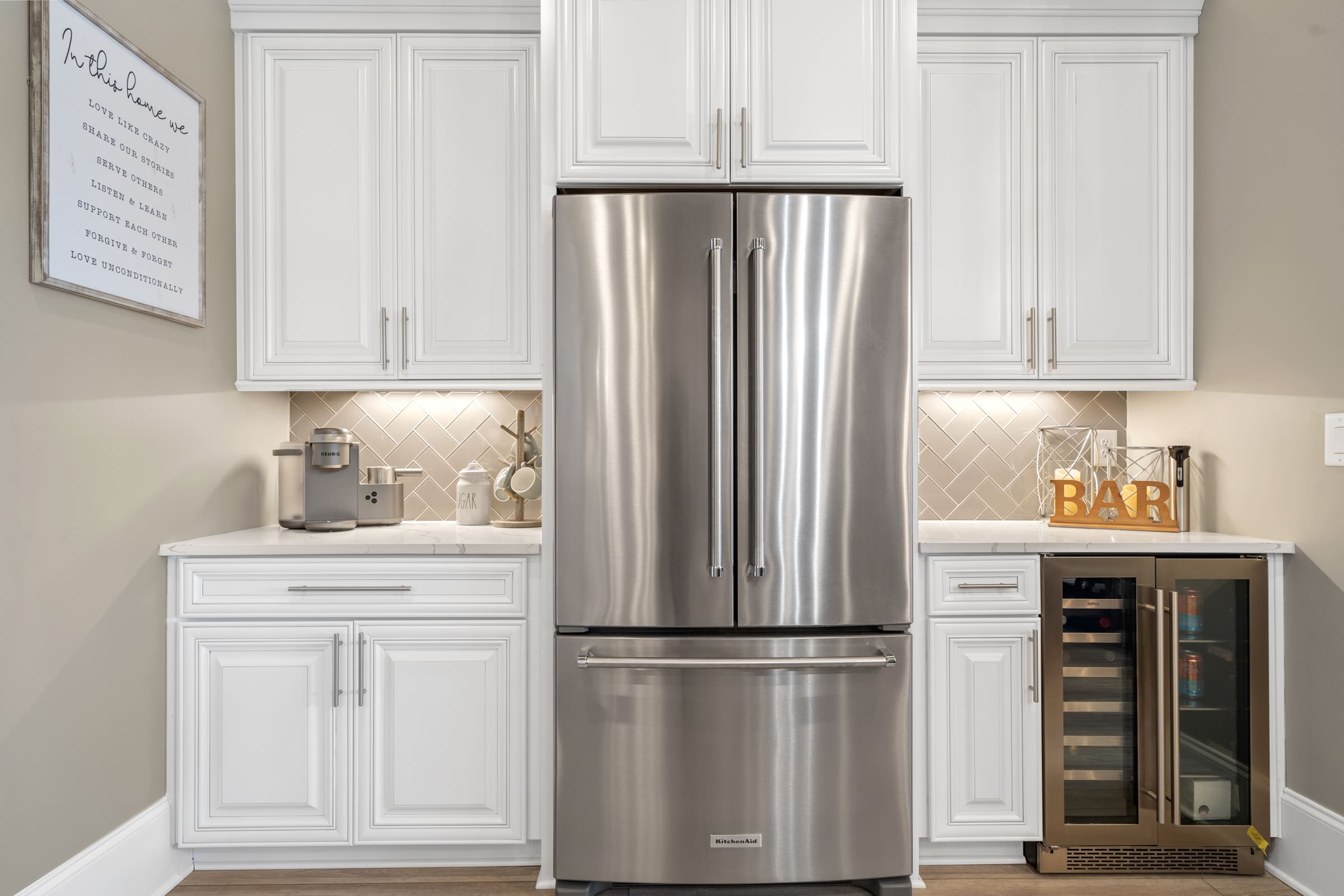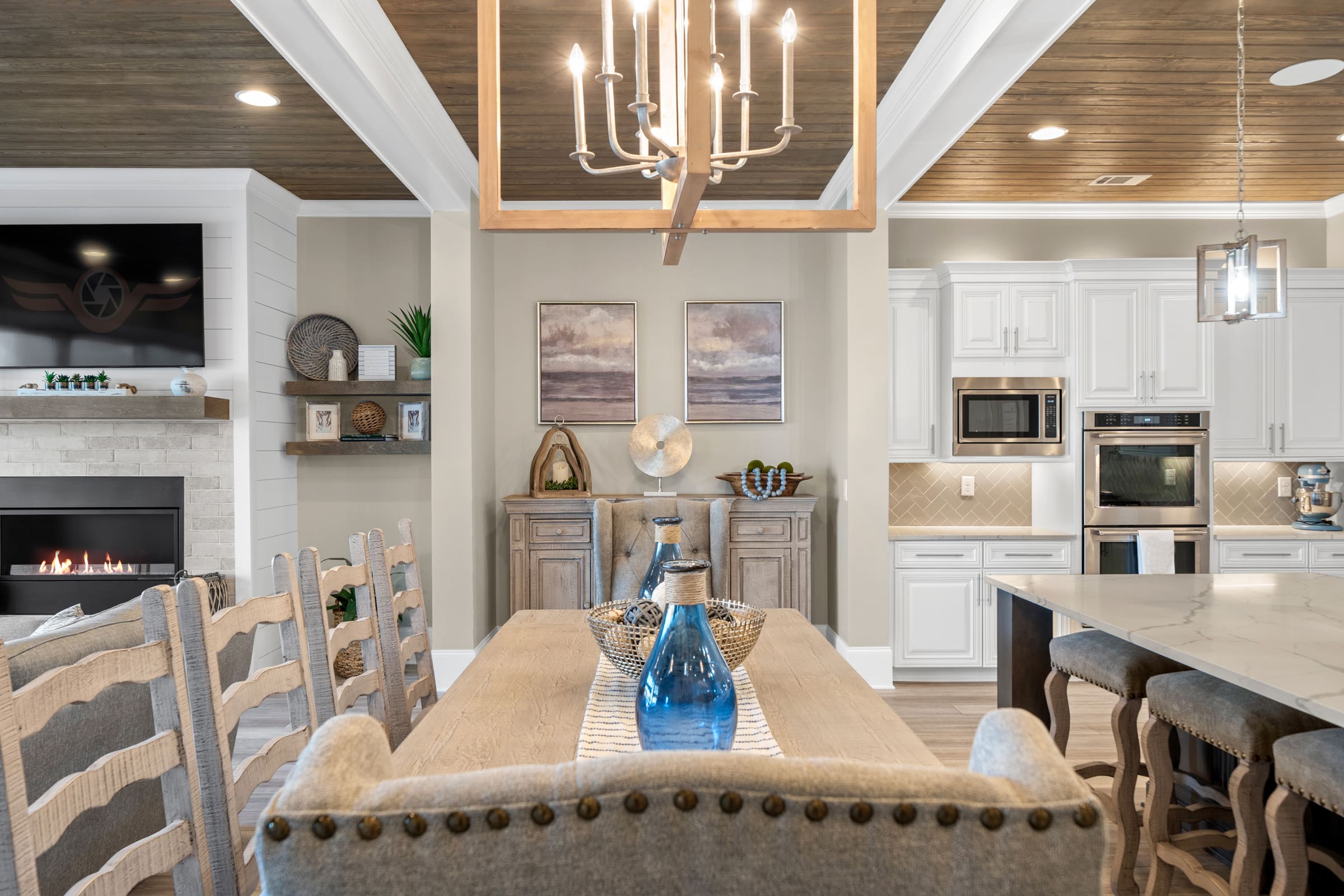 Functionality and luxury are just as much a part of relaxation as a beautiful environment. And these two elements come into play in a big way in this custom kitchen.
In addition to updating the classic white cabinetry, we added a custom range hood, pot filler, quartz countertops, a large kitchen island, and a built-in bar area right next to the fridge. These elements, along with upgraded appliances, combine to create a kitchen that's as easy to work in as it is beautiful.
The finishing touches are an illustrious gold backsplash and unique pendant lights, which match the light fixture above the dining room table.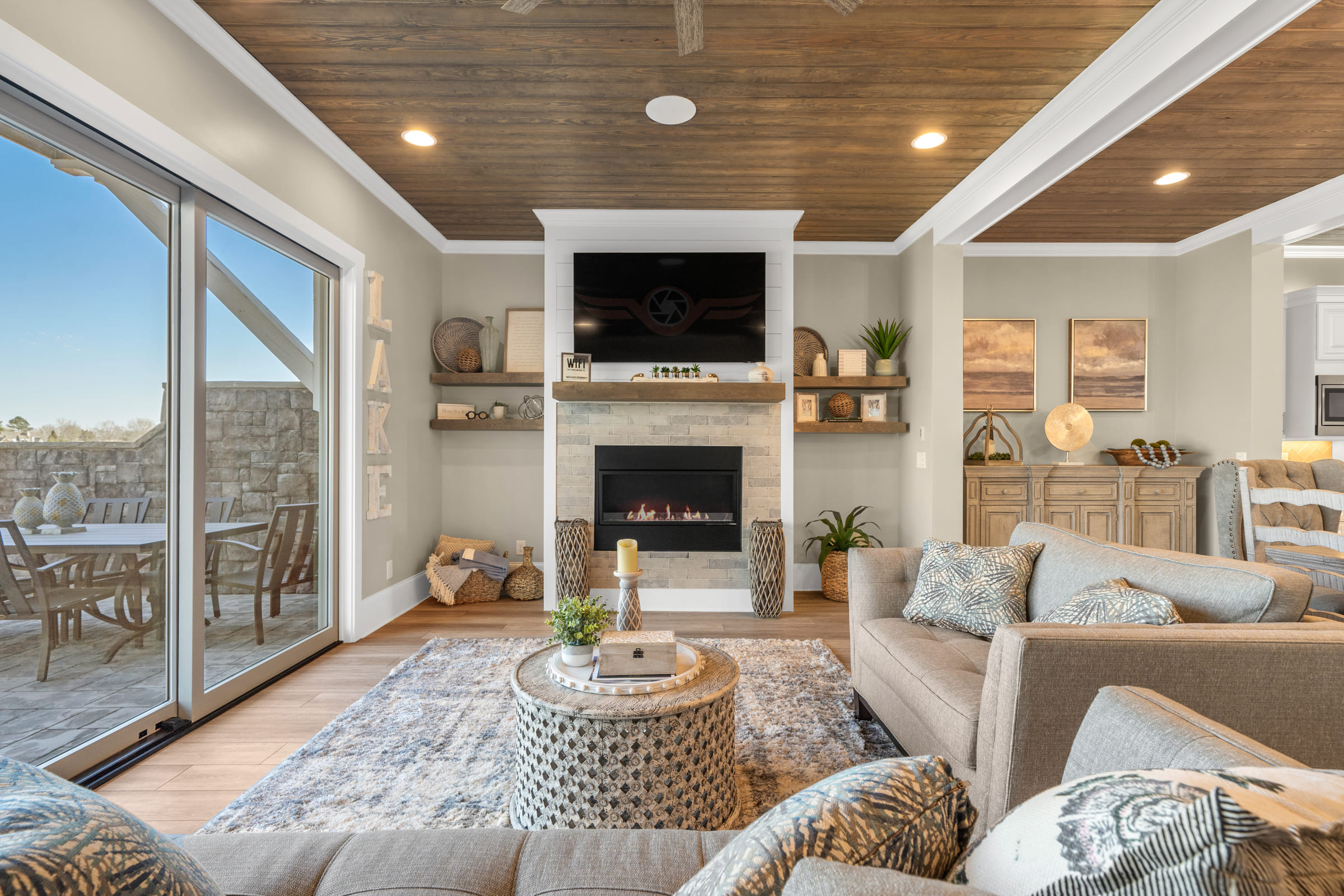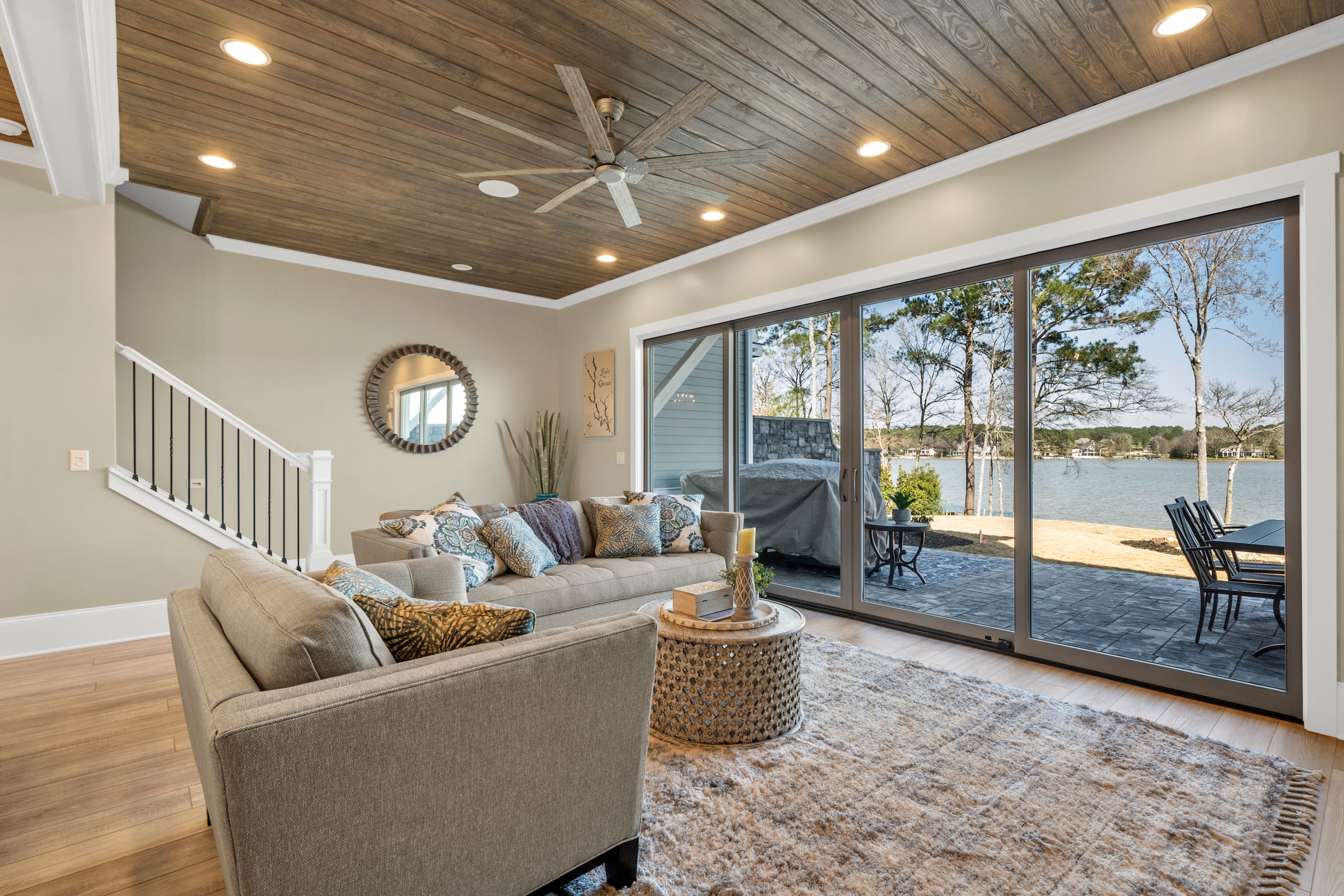 Just through the dining room is the living room, where the views start to get really spectacular. Here our clients can watch the sunset on the lake while warming their toes by the built-in fireplace or watching a movie on the couch.
But the Taylors didn't want to stop there. After all, why just have one lakefront living area when you can have two? So, we also constructed an outdoor living space as well. The sliding glass doors in the interior living area open to a stone patio with a table for dining. And, of course, we couldn't miss an opportunity to install a built-in firepit down by the water.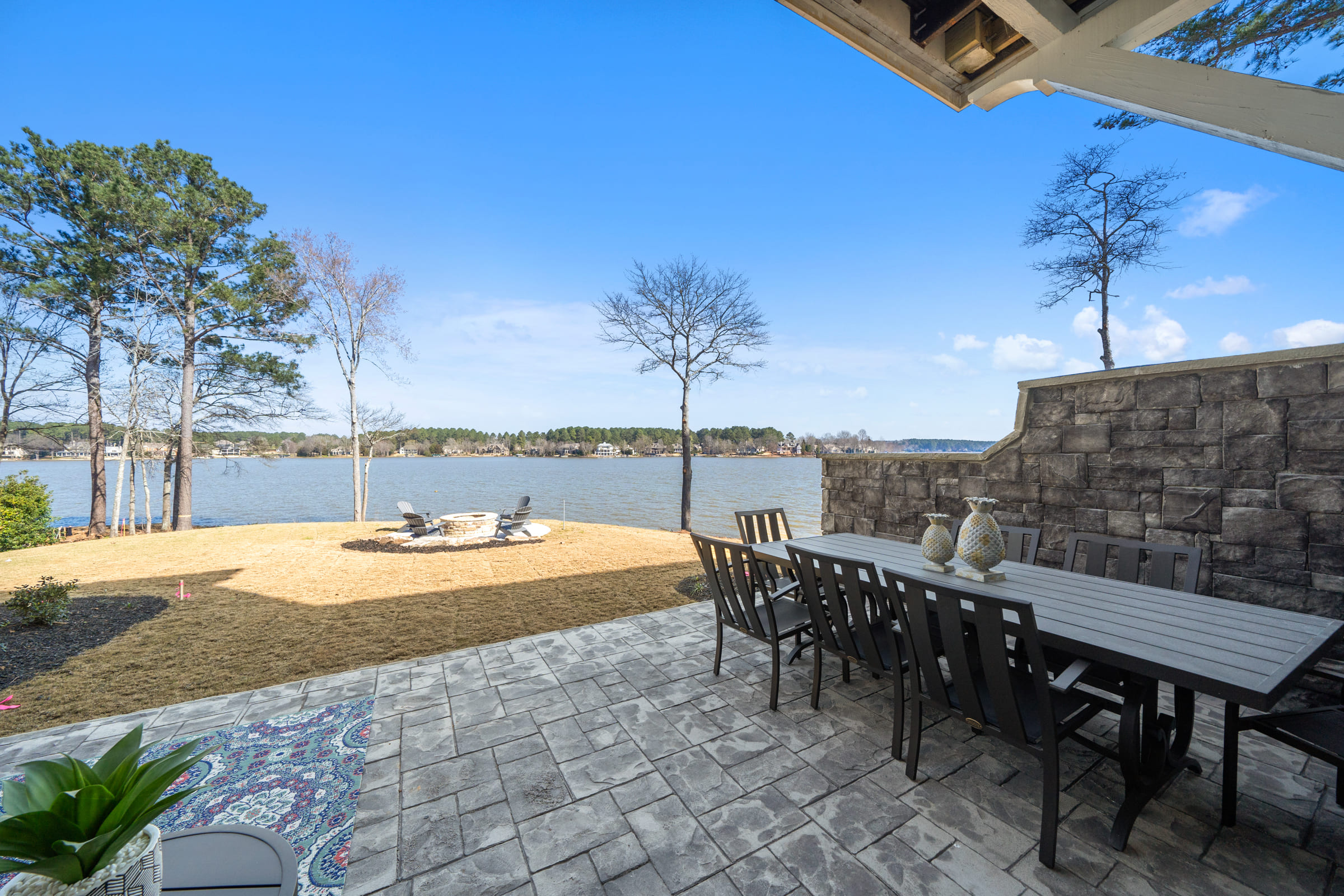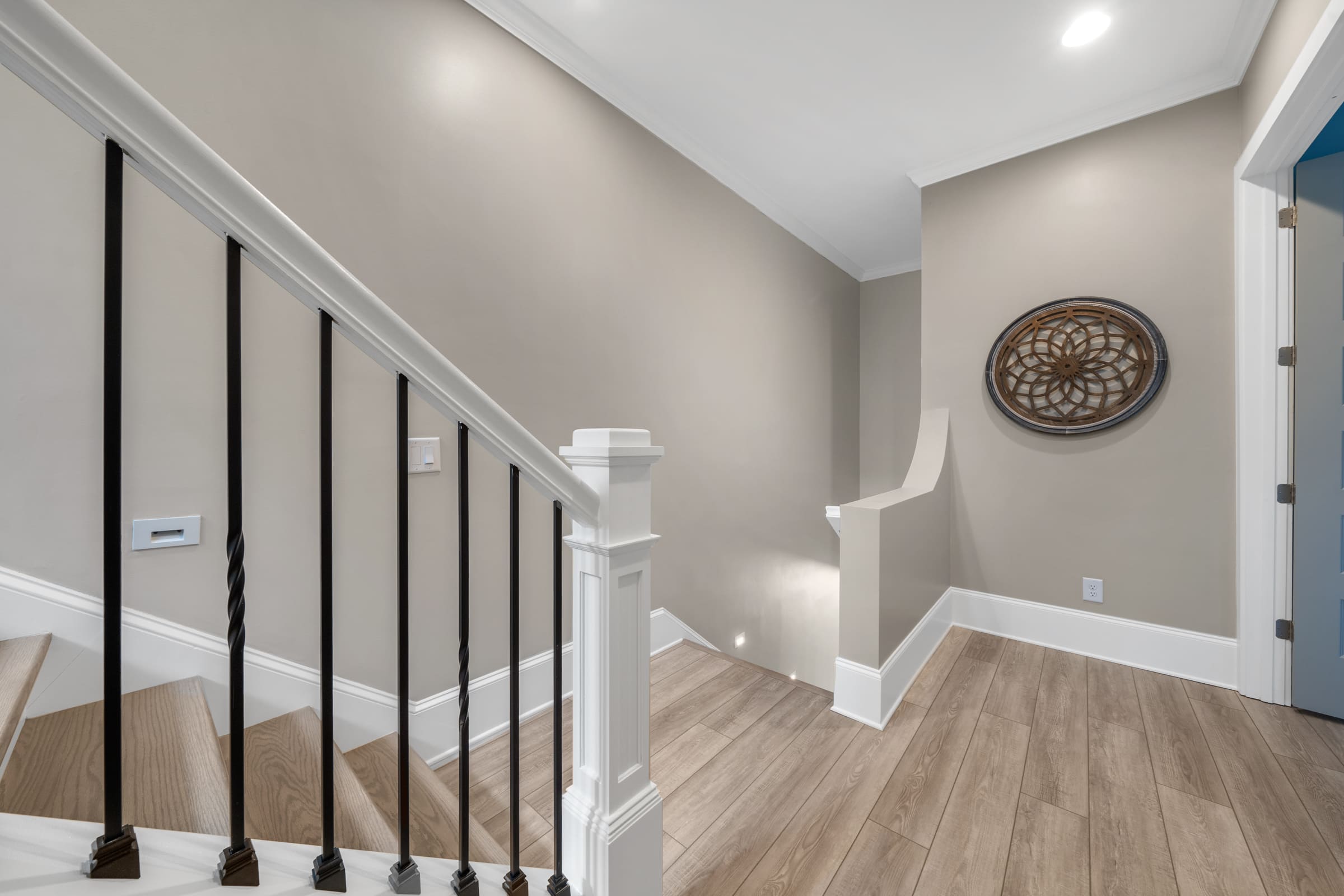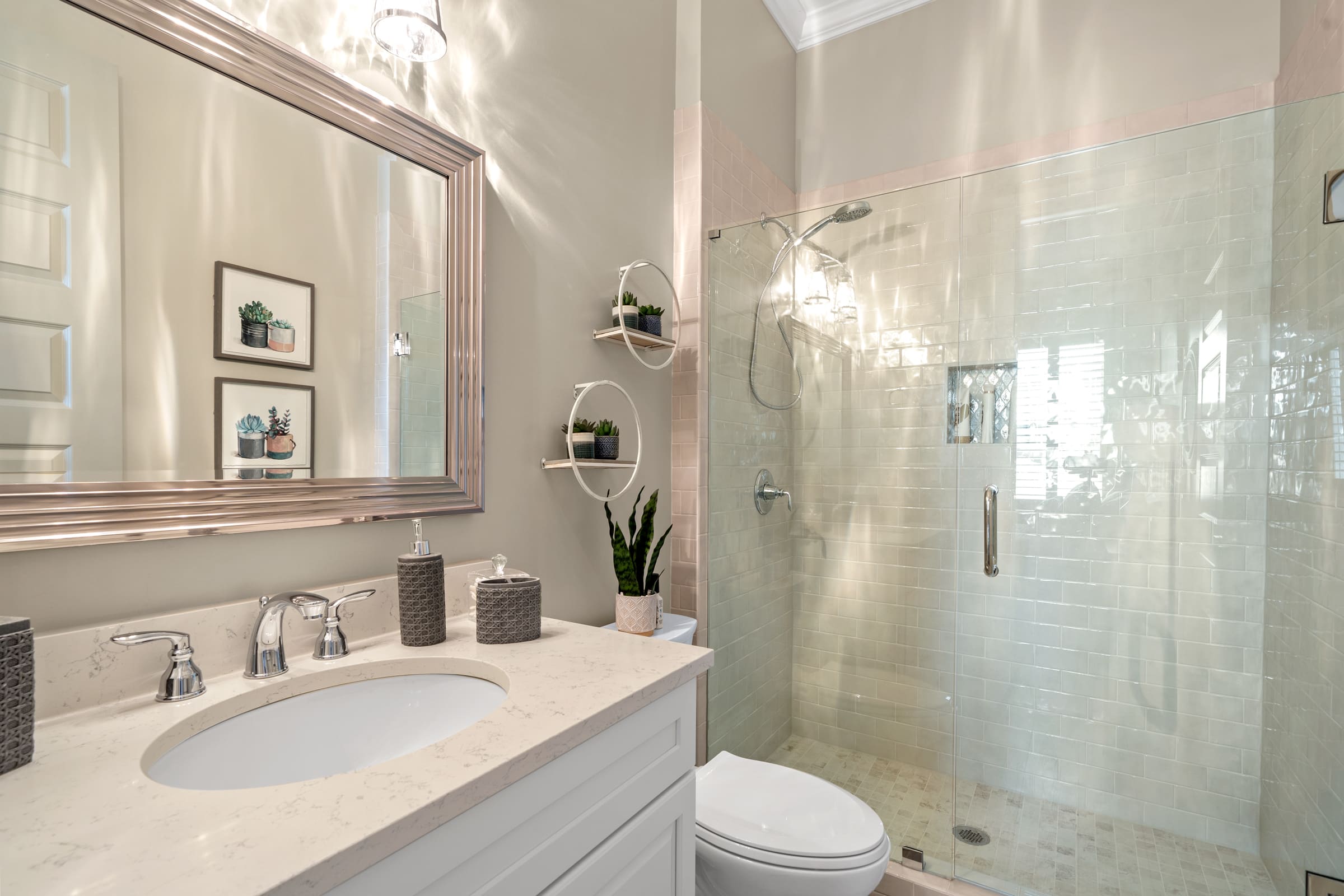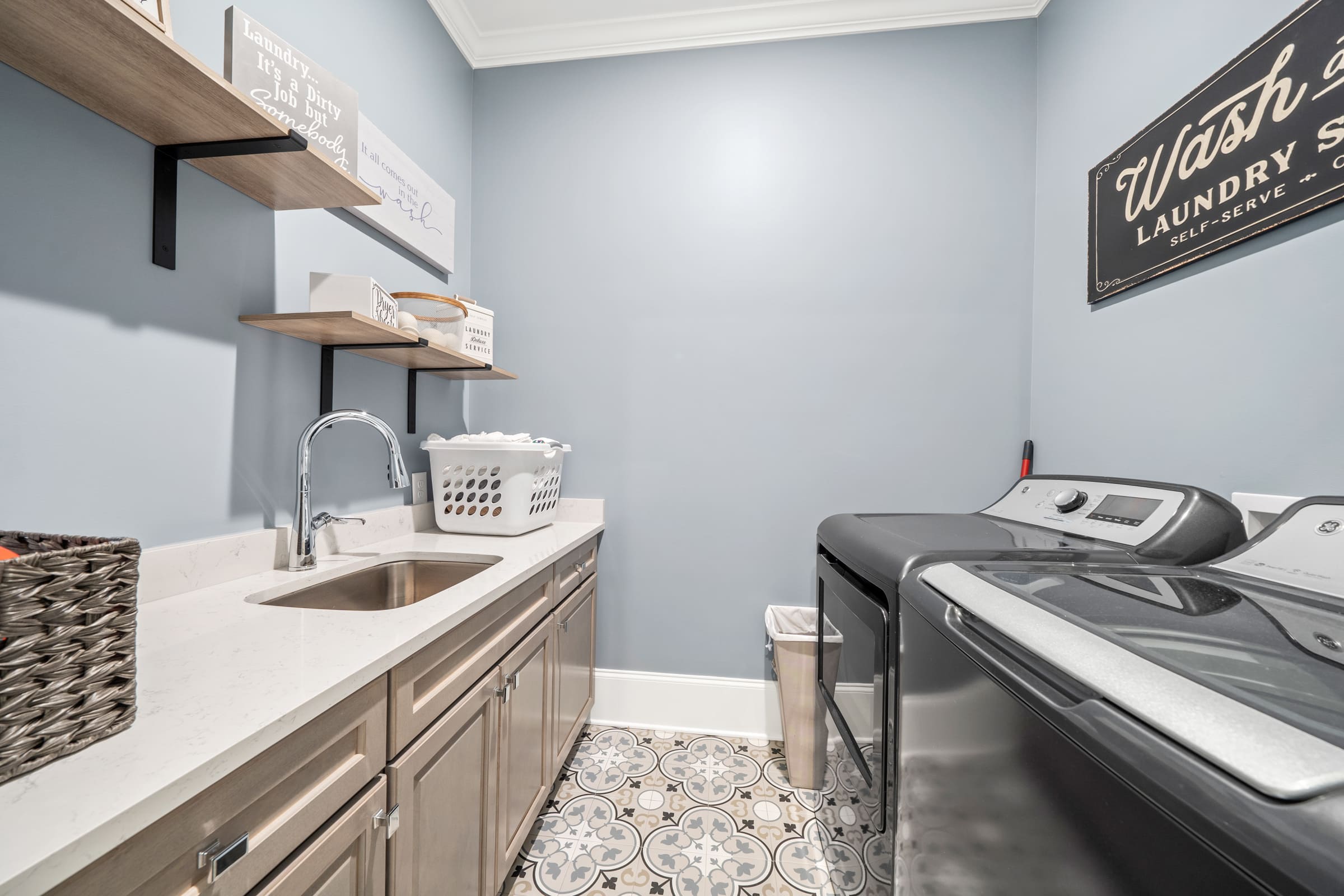 Now we venture back inside where the design motifs established on the main floor are expanded upon in the other levels of the townhome.
Take this laundry room, for example. The wood shelves, woven basket, tan cabinets, and white countertop mimic the design of the kitchen. But the blue-gray walls and intricate patterned tile keep things interesting.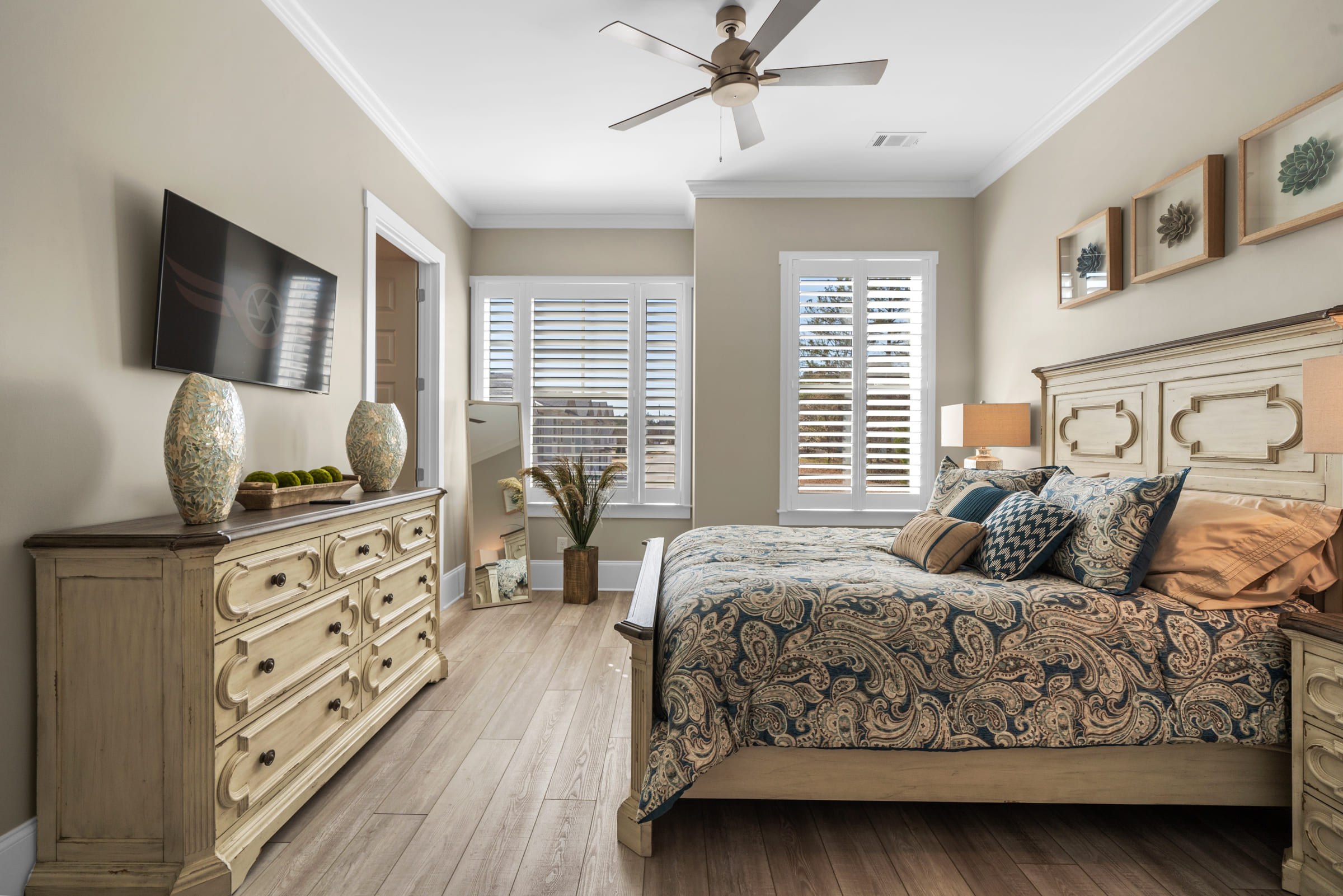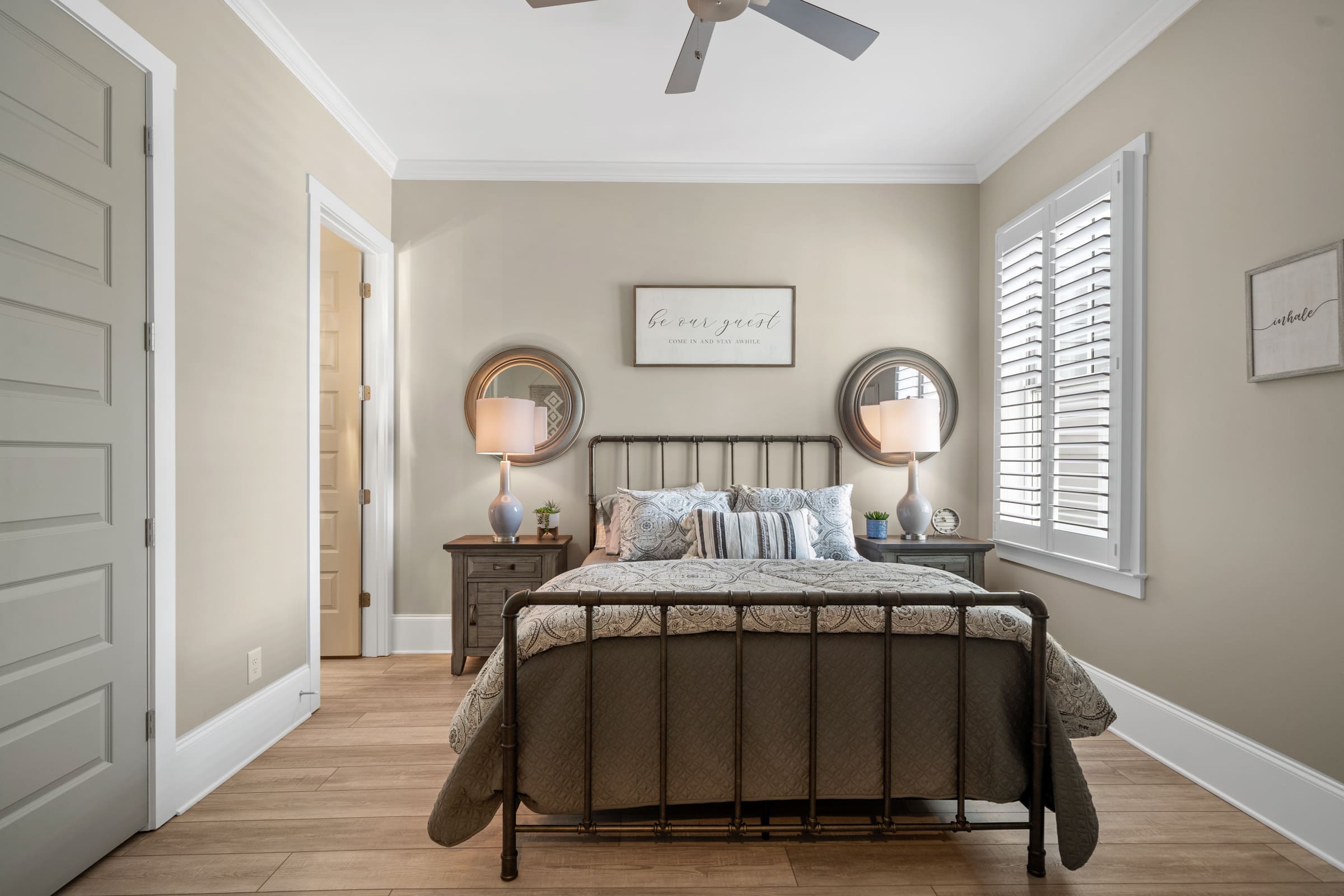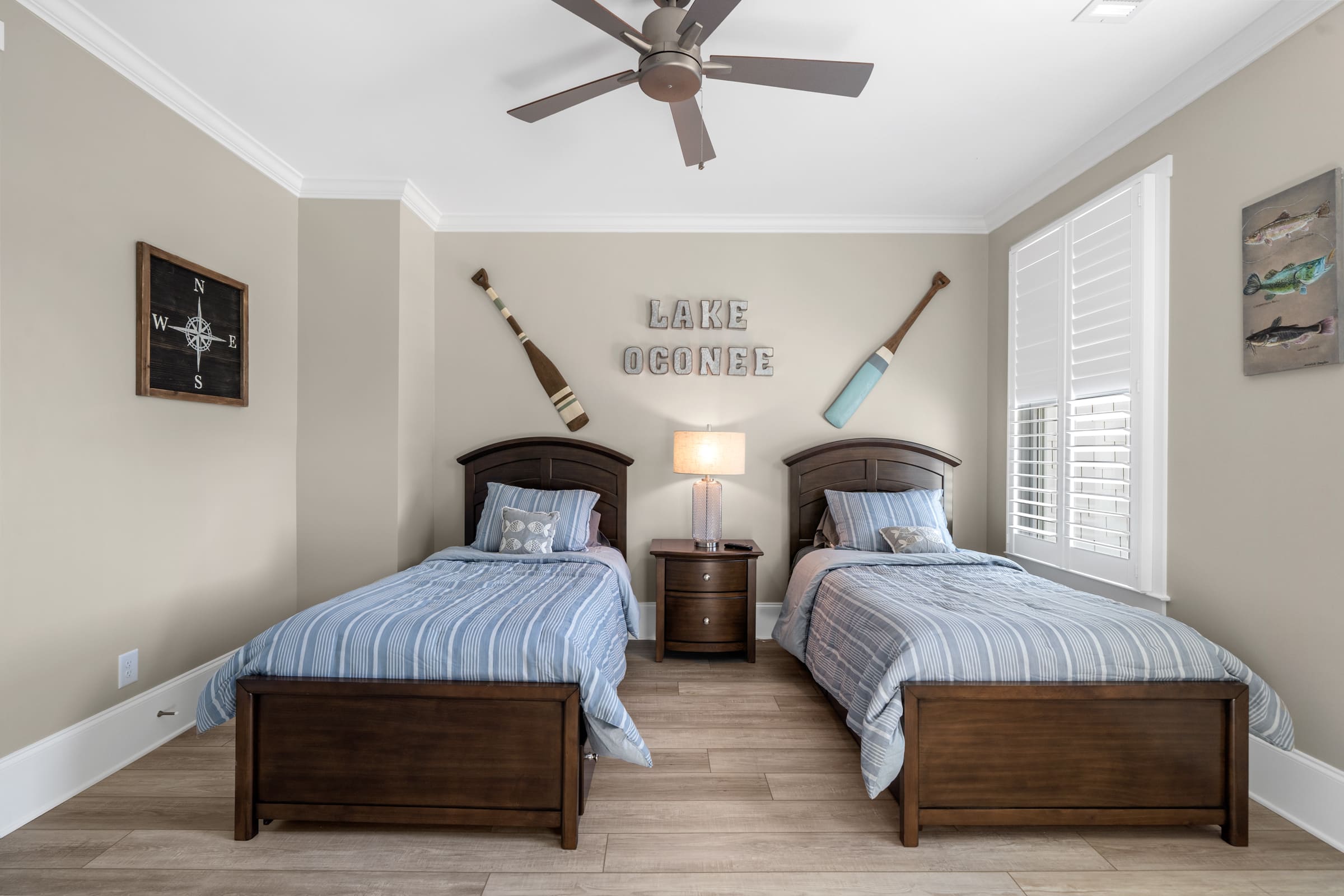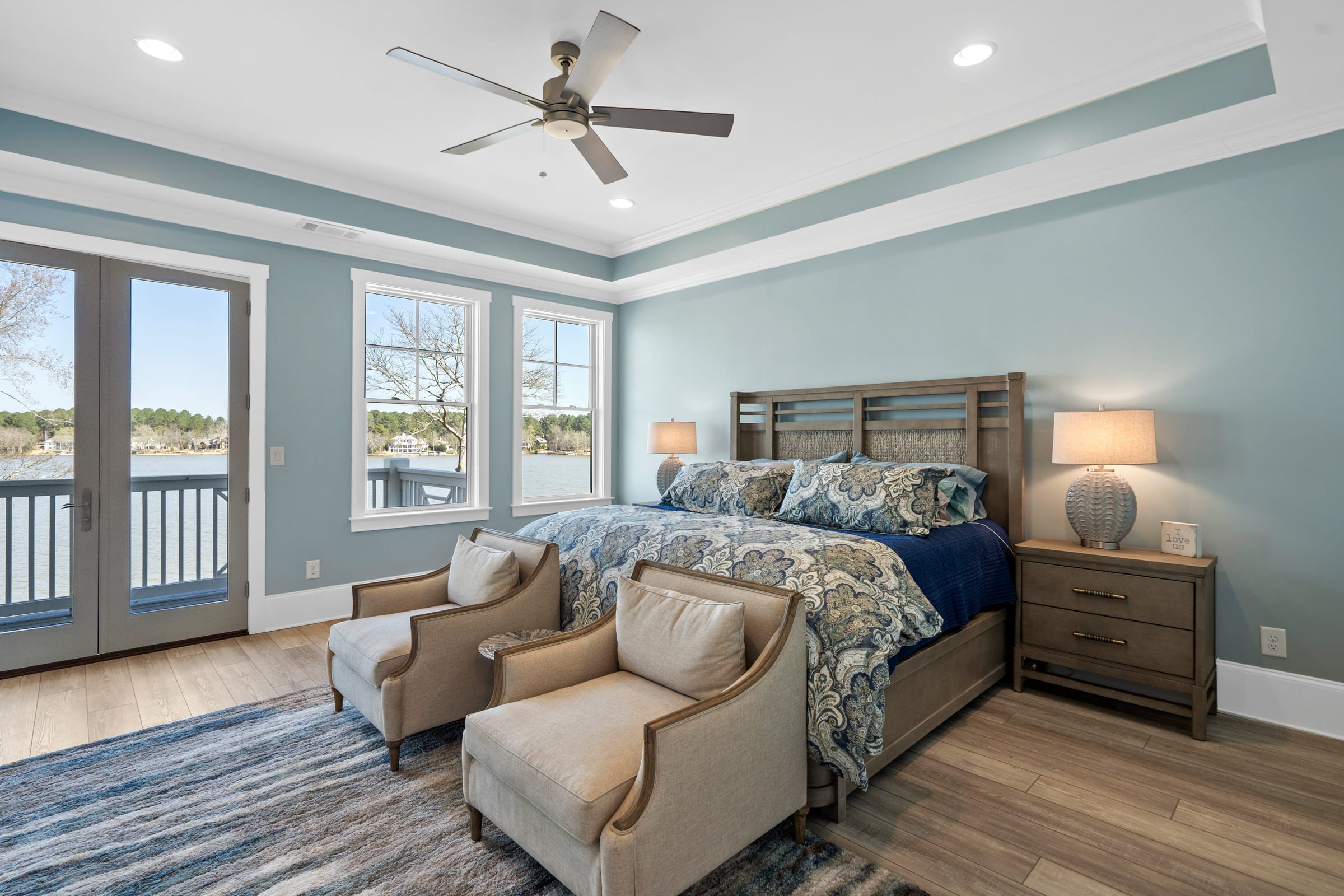 In most of the bedrooms, we kept the walls neutral and calm. However, we decided to notch it up a level for the owner's suite. Here, the rich blue walls pop against white trim, either energizing or relaxing, depending on the mood you're in. The wood floors and furniture, meanwhile, keep things grounded. And no lakefront owner's suite is complete without a balcony and a nearby view-adjacent freestanding tub.
We went for neutral in the bathrooms too. With refined colors, marble countertops, and elegant tile, both bathrooms achieve a timeless look accented by unique mirrors.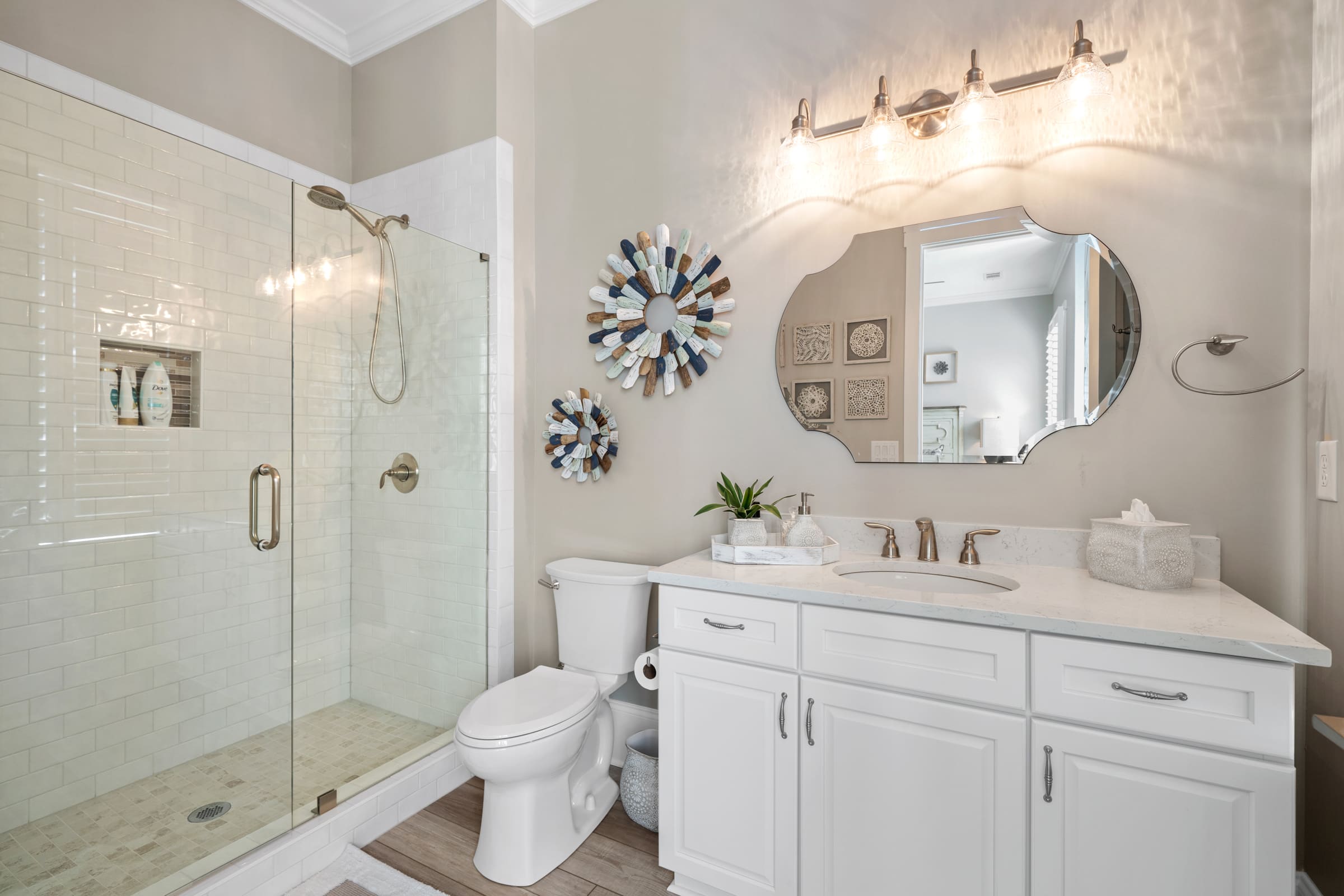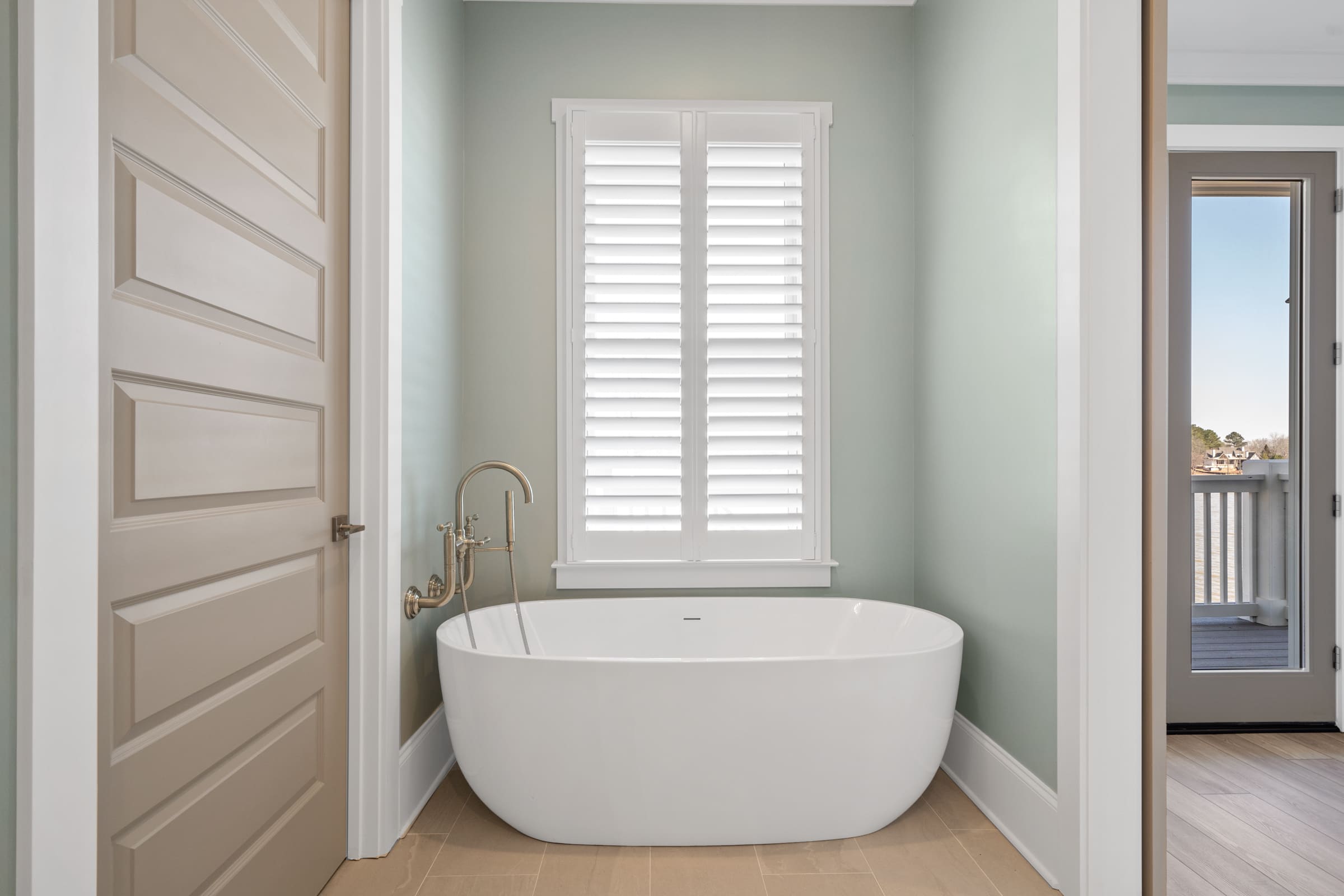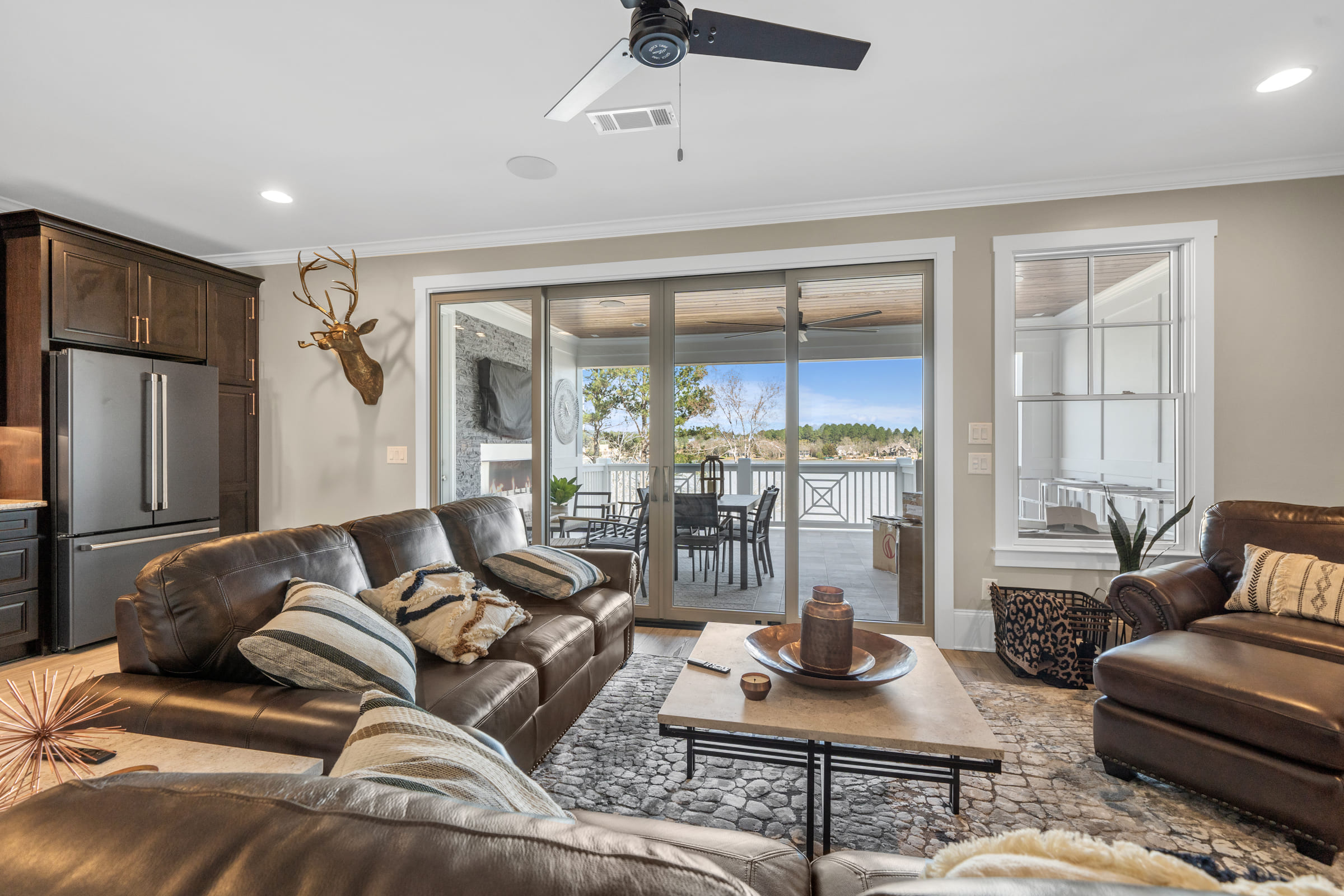 Did you really think we were going to stop with just two living areas? Not when we had this much space to work with!
The formal family room is downstairs, but upstairs there's a second entertainment space to rival the first. This media room is distinguished from other areas of the home by dark leather couches and a fully-equipped back bar that makes hosting guests easy.
An outdoor covered deck with a TV, fireplace, and plentiful furniture completes the space: the crown jewel of the Taylor family getaway home.